As mentioned in my most recent article, I recently moved to Pune, Maharashtra and have been making the most of the gorgeous sights in and around the city. Nestled amidst the bustling city of Pune, the Aga Khan Palace stands as a testimony to both architectural grandeur and historical significance. This elegant palace, built in 1892 by Sultan Muhammad Shah Aga Khan III, serves as an emblem of India's freedom struggle and is a cherished tourist destination that offers a glimpse into the past while providing an oasis of tranquility. This past Sunday, my wife and I went to visit the serene structure. Did it impress? Absolutely. Here's why you should go visit Aga Khan Palace!
Discovering Heritage and Serenity at Aga Khan Palace, Pune
The History of the Palace
The Aga Khan Palace holds a special place in India's struggle for independence. During World War II, it served as a prison for several prominent freedom fighters, including (most notably) Mahatma Gandhi, Kasturba Gandhi (wife of Mahatma), and Mahadev Desai (Gandhi's personal secretary). The palace also witnessed the birth and early childhood of Mahatma Gandhi's sons, Manilal and Ramdas, making it an integral part of the Mahatma's life.
Architectural Marvel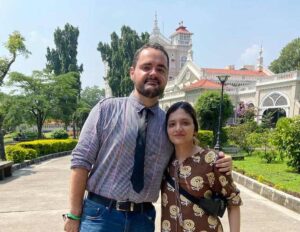 This magnificent palace is an exquisite example of Italian arches and spacious lawns, fusing elements of both Italian and Mughal architecture. The building's design is both aesthetically pleasing and functional, with large halls, high ceilings, and intricate carvings. The palace's five halls, adorned with historic photographs and displays, provide a fascinating journey into India's fight for independence. Additionally, it's also a prime location for photo-shoots, ranging from the thoughtful to the romantic.
Beautiful Gardens
The Aga Khan Palace is surrounded by well-maintained lush gardens that are perfect for leisurely strolls and picnics. The verdant landscape is a tranquil escape from the urban chaos, offering visitors a chance to reconnect with nature and unwind in a serene setting. You can go for walks; sit in them (either on the grass or on the numerous benches scattered around) and even make use of the small cafe situated towards the back of the gardens. Both hot and cold coffees (and you might need a cold, given the heat) are available, in addition to a selection of Indian and western foods.
Gandhi Memorial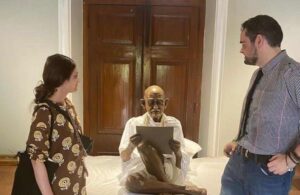 One of the key attractions within the palace complex is the Gandhi Memorial, which houses a simple yet powerful exhibition dedicated to Mahatma Gandhi's life and his contributions to India's freedom movement. You can view personal artifacts, photographs, and the room where Gandhi and his wife were interned. There are also a couple of Gandhi statues throughout the palace, creating photo opportunities for you and your companions.
Plan Your Visit
The Aga Khan Palace is open to visitors throughout the year. It's recommended to visit during the cooler months, from October to March, to fully enjoy the gardens and the palace's outdoor areas.
– Location: Nagar Road, Pune, Maharashtra, India.
– Timings: Open daily from 9:00 AM to 5:30 PM.
– Entry Fee: A nominal entry fee is charged for visitors. There may be additional charges for photography. Additionally, you can expect to pay considerably more as a foreign visitor, but it is still far cheaper than museums in the United Kingdom and United States. You can also save time and book online.
Getting There
The palace is conveniently located and easily accessible by road. Pune's central bus station and railway station are just a short drive away, and the Pune International Airport is approximately 5 kilometers from the palace. There are plenty of autos available around the city, with drivers more than happy to take you to the palace.
In Conclusion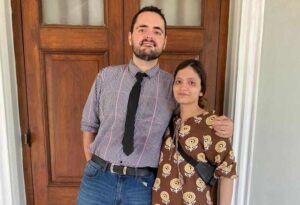 A visit to the Aga Khan Palace in Pune is a journey through history, architecture, and the legacy of India's struggle for freedom. Whether you are a history enthusiast, an architecture lover, or simply seeking a peaceful retreat from the city's hustle and bustle, the Aga Khan Palace has something to offer to every traveler. Come and immerse yourself in the rich tapestry of India's past at this remarkable destination.
Plan your trip today and experience the enchanting blend of history and serenity that the Aga Khan Palace, Pune, has to offer.