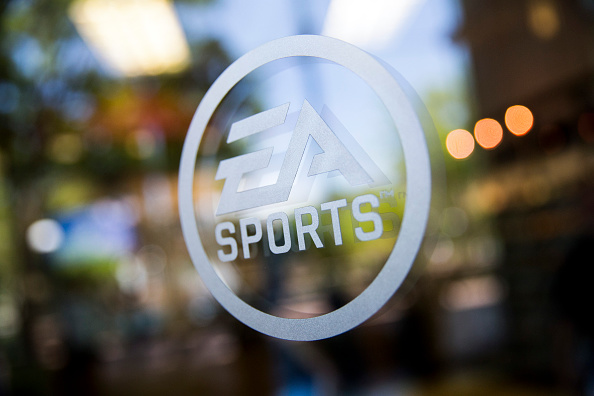 It's fair to say this year's installment of EA Sports NHL franchise was disappointing. Glitches, lackluster commentary and dreadful AI; fans of the game can only expect more this time around. However, with very little information on the game itself coming from EA Canada, fans have begun to worry. This franchise is in desperate need of a shake up, so will this be the year the developers deliver?
NHL 17 was a disaster for EA
In what was yet another unimpressive title, NHL 17 had fans shouting WHAT THE PUCK! The developers over at EA Canada gave fans a truly poor game. The AI is confusing and lacks a true hockey feel. There is a major issue with the graphics, with big name players like
Sidney Crosby
looking like "Generic Sid" and not the real deal. Game modes like Franchise Mode and Be A Pro are basic and boring. This game had a ton of potential to be the best one yet, but instead fans received a lifeless installment worthy of the trash, not a next-gen console.
What the Fans Need to See 
Graphics 
EA has proven with the FIFA and Madden franchises that good graphics can do wonders. When you play FIFA, controlling Real Madrid, you know where Cristiano Ronaldo is on the field. You can see the stars, they stand out with or without the ball. The same should go for a Crosby or an
Alex Ovechkin
on the ice. If the stars don't stand out, they might as well not be there at all. Player uniforms could also be improved, along with unique player movements. The goal of making a sports video game, is to make it as realistic as possible. Fans want to feel the game as the play it, you got the opposite when playing last year's game.
Where is the Atmosphere?  
The goal of all 30 NHL teams (soon to be 31) is to win the Stanley Cup. That goal translates into the world of the gamer. To win the greatest trophy of all, is the ultimate, whether it be your "be a pro" or whilst running a franchise. Now, when you achieve that goal, fans, players and coaches become full of joy and achievement. To call it something to celebrate, is an understatement. Well, in NHL 17 winning the Stanley Cup is the equivalent of finding out you will receive one free Gatorade. Your happy, but not animated at the news. This is exactly how the fans in NHL 17 react, during the trophy presentation. They appear more suited to a Golf course, not an arena.
This is something that needs to be fixed, after all you wouldn't think it would be too hard to make fans excited in game.
The Review System is Broken
The developers clearly didn't test or program their game probably. NHL 17 makes it possible for a player to kick the puck into the net, and be given as a goal after video replay. This is just one of many infuriating glitches in a confusing game. Now, as we know a high stick can lead to a disallowed goal. In NHL 17, goals can be disallowed for a high stick, when the player penalized isn't even in shot. Just when you thought the game couldn't get anymore annoying, the virtual refs are also out to ruin your experience.
Deeper Game Modes 
EA Canada put a lot of attention and detail into their Hockey Ultimate Team mode. There's an obvious reason for this, money, money and guess what, MONEY! Instead of fixing their game, EA focuses on this weeks latest HUT packs. Now, not all players can take part in the tedious mode that is Ultimate Team. It's expensive, time-consuming and the end goal is worthless. Why should you pay for players in a game you've already paid for? Simple answer, you shouldn't.
NHL 17's "be a pro" and Franchise modes came with no substance or meaning. The word deep doesn't even come into the conversation. Be a pro is a grind that leads to very little for a lot of hours of your valuable time and Franchise mode lacks key details. In fact, in a game which should see you as a general manager, you focus more on pricing than players. You can't even re-sign a player during the season. I'm supposed to let T.J. Oshie hit the market and then compete with other teams to re-sign a key player. Just ridiculous.
NHL 18 – What is on the Way? 
EA Sports are yet to announce a release date, a cover athlete and the bulk of their new features. So, what can fans expect from the minor details currently out in the open. Well, the game is set for a new 3-on-3 mode called "NHL Threes". In this mode, EA has said to expect "over the top" arena designs. This leads many to believe that this new feature will NOT be a one off. Another new addition is something called "circuit mode". This mode is described as a challenge based mode, leading to your player making it to the NHL. Is this just a gimmick, or a genuine attempt to make "be a pro" more detailed?
Also on the way is a new audio commentary. This will likely lead to either a new commentary team or improved audio, brought to you by Doc Emrick, Eddie Olczyk and Ray Ferraro. Either way, improvement is definitely needed. Fans should also expect new advanced controls, giving you the ability to make specific defensive movements. And one obvious introduction will be the NHL's newest franchise Las Vegas Golden Knights.
Hopefully EA Canada can sort themselves out and deliver a game worth its price.
Main image credit: