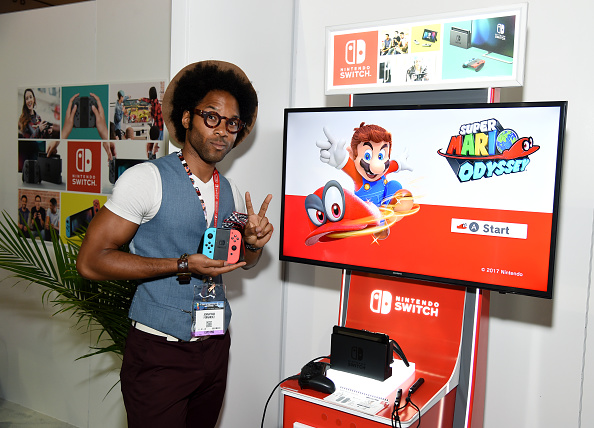 Now that E3 has concluded, we as a gaming community have entered the "hype train" phase. Yes, gamers everywhere are licking their proverbial chops over the prospects of what they might play next. In truth, there's definitely plenty for fans to look forward to. If all goes well, this E3 could be one of the best in recent years. However, it's rare for everything to see the light of day when coming out of an E3 event. But, enough negativity. What is the sure-fire, can't-fail game from each E3 conference? Let's take a look.
One Game to Watch for from Each E3 Conference
Ubisoft – Beyond Good and Evil 2
Let's get the elephant in the room right out of the way. Since 2003, fans have been clamoring for a sequel to the Ubisoft classic, Beyond Good and Evil. And in 2017, they finally, finally showed it off. With one incredibly cinematic trailer, Ubisoft blew the doors right off of their E3 conference. And what's not to love? Truthfully, this is one of the most highly anticipated games of all time, and fans have every reason to get excited.
Microsoft – Assassin's Creed Origins
Technically, Assassin's Creed Origins was made by Ubisoft, but Microsoft showed it off a lot more in their own conference. From the trailers and gameplay shown, this one looks solid. Now, the Assassin's Creed series has been in a bit of a tailspin recently. However, there is some real upside to the newest title in the series. First off, Ubisoft took an extra year with this one. Rather than releasing their run of the mill AC game, they took their time. Secondly, it seems like the gameplay has been tweaked a bit. Possibly a more RPG style? We're going to have to wait and see, but this one looks like it could be the best Assassin's Creed in a long time.
Bethesda – Wolfenstein II: The New Colossus
Slick-looking gameplay? Check. Cheesy, yet compelling story? Check. Amazing graphics, even for Bethesda? Check. Wolfenstein II: The New Colossus really has it all. With everything that Bethesda announced, it seems that they were the worst conference of the bunch. And yet, their E3 Conference Crown Jewel still looks insanely good. You can always count on Bethesda to deliver on a big title, and it looks like they'll deliver once again with Wolfenstein II: The New Colossus.
Sony – Spider-Man (PS4)
Everything about this game screams superhero movie. It also screams Batman: Arkham City, and by no means is that a bad thing. If the PS4 needed one more killer app to put it over the top, this could be it. First off, Spider-Man is visually stunning. Additionally, the gameplay looks crisp and responsive. In addition to that, the game's story and cinematic set pieces are just campy enough to be right up Peter Parker's alley. Everything about this game looks absolutely amazing, and as a PS4 exclusive, it could be the one to win over more fans. One thing is for sure: if this game turns out as good as Spider-Man 2 on the PS2, fans will be more than happy.
Nintendo – Super Mario Odyssey
Oh, Nintendo. You always deliver, don't you. With all things considered, Super Mario Odyssey looks beyond incredible. Really, there's not much to say about it that hasn't already been said. If you haven't already seen the trailer from Nintendo's E3 conference, go watch it. At the end of the day, this is the game to watch for from E3 2017. In short, Nintendo has impressed us once again. The Switch is already selling like hotcakes, and with this title coming out on October 27th, the big sales should keep rolling in.