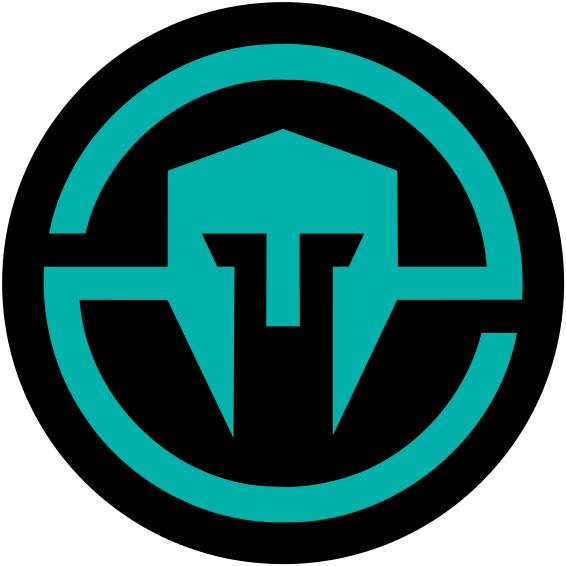 In what could be a historically impactful move for eSports, AEG, the world's largest entertainment curating industry, has contracted the franchise Immortals to play in their prime-time L.A. Live venue. AEG has paved the way for 120 other sporting and stadium initiatives. Immortals is a community driven to craft a competitive gaming teams in League of Legends, CS: GO, Overwatch, Super Smash Bros., and Vainglory. Combining the entertainment curating powerhouse with some of the most predominant teams in eSports is bound to enter both into a new age of what gaming as entertainment looks like.
AEG Invests in eSports Franchise Immortals
Immortals Take on L.A. Live
AEG is one of those companies that pride itself on creating branched content; connecting irresistible modern entertainment with products that seem intrinsically out of touch. Six years ago, investing into eSports would have been taboo. Today, it is an opportunity to connect a niche fan base to the main stream. And the in-between point is a state of the art environment. Immortal brings to AEG the top of what eSports can offer, AEG will bring the community to the mainstream.
"…L.A. LIVE offers state-of-the-art venues, production facilities and an unparalleled fan experience, and we have ambitious plans for the campus to become the epicenter of eSports in Los Angeles. Through our partnership with Immortals, we are looking forward to exploring a variety of collaborative opportunities to further broaden the global appeal of eSports." – Dan Beckerman, President and CEO of AEG
"…Combined with Immortals' competitive success and passionate fan base, this partnership provides unique and appealing paths forward to achieve our goal of creating the most exciting and fulfilling eSports fan experience in the world…"- Noah Whinston, CEO of Immortals
Not only a contractual investment, AEG and Immortals are also investing in you, the fan. And that is the best news of today's deal. Both sides are moving ways to provide the exposure needed to make eSports a successful form of entertainment in the Los Angeles media.
Further, Los Angeles is a central media hub for world-wide exposure. eSports is not a strictly American sport, rather appeals to all different kinds of culture. Crafting the definitive eSports experience in Los Angeles gives a global appeal. Competition is not an American art, but a world-wide art with the ability to break down language barriers. Both sides have estimated that the eSports market with hit $1.5 Billion by 2020 – a measure indicative of a world-wide explosion.
The Importance of Personality Exposure
To create lasting entertainment, fans need to know who and what to expect. Sporting fans like comfort and dynasties. Ratings are consistently strong when there are a few dominating teams. Golf and Tiger Woods is the prime example – ratings have dipped besides the fact seven different players have won the last seven majors.
Yet, fans also love the prospect of rivalry. College Football teams will play for eight weeks a season where 75 percent of games can be predicted correctly. Fans watch for the impending rivalry week where last placed Northeast University can knock off cross town rival Southeast University. The NBA, besides a largely defunct playoff series, received incredible ratings for the growing Golden State Warriors vs. Cleveland Cavaliers rivalry.
Shaping this into the meta of eSports, these two factors must be instituted into the entertainment factor to make it a booming competition. Main stream sources must know the personality of the top players, a top few teams need to be established, and a rivalry needs to be built up not only among players, but also among the fans. How will this all be done? Exposure by AEG into the heart of competition, an arena that puts fans right in the middle of the action.
The nature of eSports makes it difficult to understand what is going on without playing the game. Games like League of Legends are far more confusing than a straight forward shooter than Overwatch. Fans may not be able to disseminate the differing strategies of Overwatch, but knowing which team is making a push is discernable. Not every football fan knows the strategy, but it is exciting because the venues have put fans in the middle of the competition.
AEG has garnished the incredible opportunity to make understanding competition and knowing the players a simultaneous pursuit. A joyful, competitive experience and the venue of the entertainment are intrinsically linked to each other. The specific set up inside L.A. Live can change the dynamic of how fans interact with eSports. Proximity and seating shape will ensure fans see the action unapprehend while feeling the intensity of players. Before and after events such as Q&As, community outreach, and fan tournaments will give fans a chance to participate in the action, bringing in the schism between game concepts and new fans.
Immortals has the chance to play their personalities to engrain them in the community. And yes, this will be indicative of the players stepping above their comfort zone and organizing fan tournaments. Many have already begun to make this push; at E3 several competitive gaming teams spent their time with fans. Yet, not enough have made the push to the public to generate a brand worthy of sparking rivalry.
Making the push to institute rivalry at L.A. Live, and other teams will be forced to catch on. If this is the status quo for excellence in competitive gaming, more teams will need to push branding and personalities to build the league.
AEG and Immortals has forced competition – it is time for the rest of eSports to follow suit.