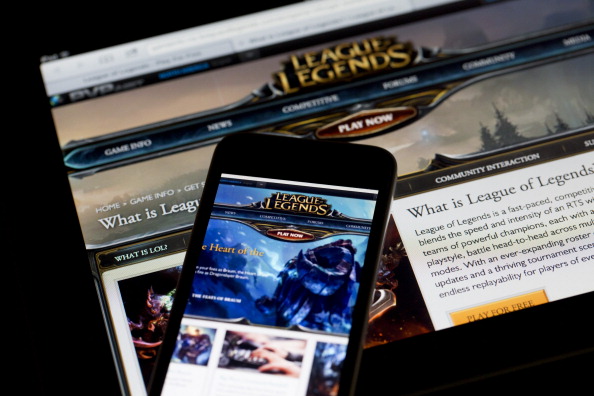 Player associations have been the foundation of organizing not only a voice, but a succinct goal among NFL, MLB, and NBA players. Labor union of sports are a foundational sign in sports players are ready to work together. By taking a step forward in the legal world, esports labor unions are a sign of a macro movement of signing and negotiating deals with managers and franchises. In other words, Riot Games, the publisher of Leagues of Legends, funding a League of Legends labor union is an implication of a boost in esports player negotiations and marketing. Quantifying Riot Games moving forward with a labor union as great news would be reading in success. However, quantifying this as "no news" or "bad news" would be unfair to what this move truly is – a great step forward for esports with an immense amount of pressure involved.
Riot Games Funds League of Legends Labor Union
A Unique Approach
In a dynamic approach, the foremost fact surrounding the League of Legends Labor Union is who directed the foundation: Riot Games, not the players. While the players ultimately voted Hal Biagas in as their representative attorney, the prompting was by Riot Games. This is implicative of the larger issue most esports players are in the learning stage of legal sports representation.
Riot Games moving forward with esports shows a commitment to their product. Player associations are a threat to the power that league managers own. This can be observed in the NBA, in which players such as Lebron James own more power than the owners by the way they have crafted contracts. Granted, the NBA has taken a while to transition to a player's league, but the dichotomy could certainly exist in the near future for a young League of Legends league.
No matter, Riot Games is taking a risk that their players will not only be able to sell themselves and the product, League of Legends, to a growing fan base, but that potentially handing the league over to the players is a good decision. A faithful step is being attributed before the league has become popular. And it may be a necessary step to prompt players to learn management of their own brand. Chris Hopper, senior manager of esports at Riot Games said as much in the following comments.
"From knowing the players and working with them for several years, it became fairly apparent that that wasn't something they were going to organically self-organize.
"We're doing it [organizing a labor union] up front because we think it's the right thing to do on our part. We want to give players a voice and we want to ensure player pains are addressed quickly and effectively. We think that a player association is the best way to do that… We are cutting a check, and we have no other say outside of that."
Eventually, a player driven League of Legend branding style could boost unique subsidiaries of Riot Games in clothing, merchandise, and the elusive television deal. Personalities drive fan bases to watch the game, and since Riot Games own the League of Legends property, their league stands the chance to become the icon of esports league formation.
Hal Biagas and the Power of Attorney
Hal Biagas is going to play a unique role in the new League of Legends labor union. First off, he was presented as a candidate by Riot Games and not directly chosen by the players. However, the National Labor Relations Act, Riot Games, as an employer cannot legally assist their new labor union. Thus, limiting the power of Biagas to a trade association instead of a true labor union for negotiating collective bargaining agreements. Implication: Riot Games still has more control than anyone would admit.
Biagas will find a way to create a powerful product in the League of Legends league. He is a thirteen-year National Basketball Player Association veteran who is known for asserting a voice to the players. His vision for the NBPA, and now the League of Legends Labor Union, will be to create power for the player.
Some of the items on Biagas' docket include a draft, salary caps, and trades. Thus, League of Legends could soon appear very similar to any other regular sporting competition. Adding in a level of management theory not only adds more jobs to esports, but provides more talking points for journalistic venues.
Immense Pressure – Global Speculation
The future of esports is very well in the mind and actions of Hal Biagas and Riot Games. Although Riot Games is giving the players power, recall this is a league still being built. More franchises will be coming in to the league, and the players will not get a voice in who joins. Further, Biagas has the potential to build a powerful handle on the future of esports negotiations inside of franchises. Crafting the first esports trade can only come by the way of more franchises, and more franchises can only come by the draw of a crowd.
Riot Games has the power to create the NFL of esports leagues – a year-round entertainment value. The NFL is a year-round process from games, to playoffs, to the draft, to practice; a never-ending news cycle for fans and an eternal commitment to the process for players. The NFL has moved from being merely sports, but an entertainment product crafted from a viable business.
Negotiations inside of esports would be a huge step to creating a viable business in which players can pull weight of money and escalate contracts upwards over time. Biagas has immense pressure to similar leagues component through for the sake of other e-sports leagues. Although Overwatch has created a franchise format for their league, they do not have a structured labor union in which players can be traded and drafted.
In the global community of team esports, creating a league of players can boost team games – CS:GO, Overwatch, League of Legends – past single-player fighting games. However, the format for the future of esports begins now with Riot Games and Hal Biagas.
Main image credit: