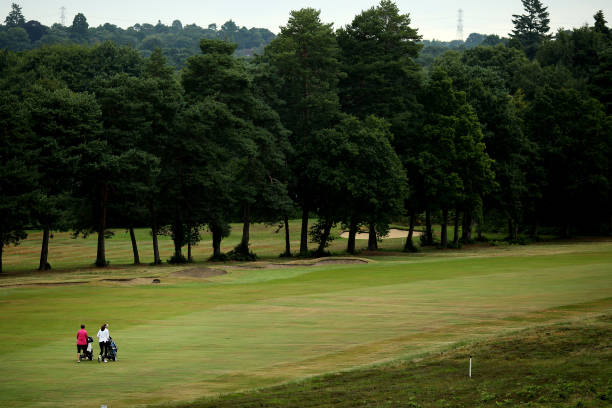 A recent press release by Gov.UK on the 24th August, states that 'six million adults do not do a monthly brisk 10 minute walk.' Research from Public Health England (PHE) state that people in the UK are 20% less active than they were in the 1960's. Inactivity is putting health at risk and is contributing to the increasing obesity levels. Physical inactivity amongst adults contributes to 1 in 6 deaths in the United Kingdom, costing the NHS over £0.9 billion per year. Hence, walking for health is an important, but ignored topic.
The article states that 4 out of 10 adults aged 40-60 in England walk less than 10 minutes continuously each month at a brisk pace. It is by reaching a brisk pace that we get our heart pumping. This results in the heart muscles to become stronger, having immediate and long-term benefits. Therefore, rather than just monitor the number of steps you take, or the distance, it is a combination of the intensity and duration that leads to these health benefits.
Walking for Health
Partaking in Regular Exercise
It is important that we all partake in regular exercise of some form in order to mitigate health concerns and obtain long term benefits such:
• Avoid the onset of type two diabetes
• Reduce osteoporosis
• Prevent certain cancers
• Boost the immune system
• Reduce anxiety and stress
• Helps us sleep better
• Lower raised blood pressure
• Boost weight loss
• Lower depression
Boost energy levels
Help clear your head and lift your mood
Walking can also help people with lower back pain as it allows gentle movement of joints.
Those at risk of high blood pressure can also benefit as it helps to strengthen the heart muscles.
Walking is a great form of exercise as it is FREE to do. Furthermore, it requires no special equipment and can be done in most places. They recommended that you start with just 10 minutes a day. Try to fit it around current lifestyle commitments: park further from the shop entrance, taking the stairs instead of using the elevator, or getting off the bus one stop earlier. Adding pace to your walk will help you to tone your muscles too.
Are you getting 10 minutes a day?
A new app has been developed by Public Health England and endorsed by the Royal College of General Practitioners (RCGP). ACTIVE 10 – which was launched this week, uses sensors in your phone that measures when you have got up to a brisk (approximately three miles per hour), and managed to sustain that for ten minutes. The app is FREE to download and use for anyone with an Android 4.4+ or iOS 9+/iPhone 5s+ phone and available from iTunes app store (for iOS), or Google Play store (for Android).
Challenging Yourself and the Next Steps
You can share your activity through Facebook, Twitter, WhatsApp, email and text. This will encourage you to compete with your friends, and keep the momentum going. Hence, a great tool for those of you who enjoy a challenge, and a bit of competitiveness.
Once you've logged in, select your activity level goal from as little as one ten minute session a day to three ten minute sessions a day for a month.  The app also sends little prompts to your phone as a reminder to complete your walk.
Already achieving your ten minutes walking a day?  The next step would be to set yourself a target which works towards the 10,000 steps per day recommendation by the NHS.
Baby steps
Start small. This will depend upon your current activity levels. You could begin with 1,000 steps per day then try to increase this gradually. There are lots of apps and fitness trackers available to assist with monitoring of your activity levels. Some that track you nutritional input as well to show whether you are achieving an energy balance.
If you would prefer to walk with others, you can look at the walks available in your area by entering your postcode at walkingforhealth.org.uk. It is England's largest network of free group health walk schemes set up by Ramblers and Macmillan Cancer Support and staffed by trained volunteers offering a large number of health walks. The walks are designed to suit all fitness levels and take place throughout England.
The Ramblers have a range of urban and countryside walks to suit all abilities. They also run the national centre for the 'Walking for Health' programme ,which is England's national network of health walk schemes. The programme offers free short walks over easy terrain led by trained walk leaders. Walking for Health walks are developed to be accessible to people who have done little or no exercise before, or need more support to stay active. They support around 600 local schemes across England that deliver a range of group walks.
Upping the pace
To achieve greater results from your walk, you can gain advice and support from walkactive.com. This is an educational fitness programme, which involves the body walking with correct postural alignment. It can be accessed in person, using the APP or online.
For an all-over workout, you could try Nordic walking. This is a walking activity using walking poles which causes less stress on your knee and back joints. This form of exercise can be used by all ages and all fitness levels and can be done anywhere. For information on local instructors and walking holidays you can visit nordicwalking.co.uk
For a wide variety of walks both in the UK and abroad have a look at walkingworld.com which has over 7000 routes, from over 450 walk authors. This huge archive of carefully prepared guides means you can find a selection of walks, of varying lengths and grades. An annual subscription of £18 gives you unlimited access to all these walks. As a subscriber you can download walks direct to your mobile phone or tablet using the free ViewRanger app for IOS and Google Play. With this app you can follow the walk, and comes complete with instructions and pictures. You can also see your position on the map.
At walkingbritain.co.uk you will gain access to 19,000 pages of FREE information about walking in the UK and Europe. You will gain advice for those who are new to walking on routes, clothing etc and for the more advanced walker there is information on routes, accommodation and a directory of companies providing walking holidays.
So, with so much information available and so many routes on your doorstep –  isn't it time to put one foot in front of the other and walk yourself fit?
N.B If you have an existing health condition or pregnant – consult your GP prior to making changes to your activity levels.
Main Image: