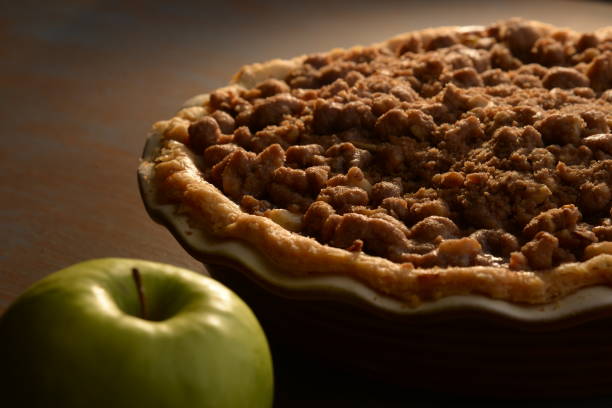 This particular dish is a modern take on a traditional recipe but with an added 'pump' for this autumn. Crumbles are a great dish that can be served fresh, made in advance for a busy day, or batch baked and frozen making it ideal for those looking for a convenient pudding on an autumnal day. Crumbles are very versatile, as they can be made using many different fruits – even tinned fruits. They can also be served hot or cold, making them the perfect end to any meal. This delightful apple and rhubarb crumble recipe is sure to leave the crowd pleased in any autumn setting.
Pumped up Apple and Rhubarb Crumble Recipe
Serves: 6
Crumble base
3 large cooking apple, peeled , cored and sliced
4 stalks rhubarb, thickly sliced
2 tablespoons sugar
1 tsp cinnamon
Crumble topping
100g Plain flour
50g rolled oats
15g Pumpkin seeds
80g Margarine
60g Sugar
Method
Preheat oven to 200 degrees C / gas mark 6 / 392 F.
Put the fruit and the tablespoons of sugar into a saucepan, cover with water and bring to the boil. Reduce heat and simmer for 10 minutes until the apple is soft.
Place the topping ingredients into a blender; blend until you have a nice, crumbly mixture.
Drain off the rhubarb and apple mixture and pour into the base of an ovenproof dish. Stir in the teaspoon of cinnamon.
Sprinkle over the topping mixture and spread evenly.
Place into the preheated oven for approximately 45 minutes, until the fruit bubbles and the topping is a golden brown.
Serve hot with lashings of creamy custard, or as a cold dessert with pouring cream.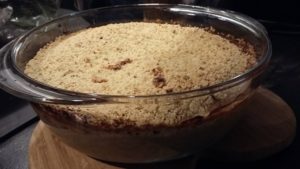 Main Image: