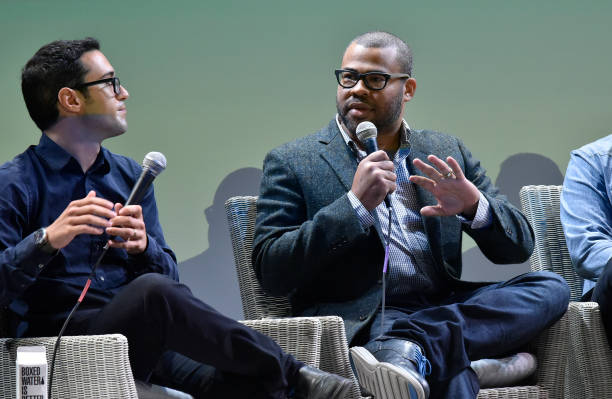 There are countless directors working in Hollywood currently, some more well-known than others. When asked to name a director working today, many people will be quick to name the likes of Steven Spielberg, Martin Scorcese, or Quentin Tarantino. They are three of maybe a handful of directors that can sell a movie based on their name alone. But what about the little guys? What about the young guns who still haven't earned that name recognition but still put out quality films? That's where this list comes in. These are some of the best up and coming directors to watch in the coming years.
Five Up and Coming Directors to Watch
Trey Edward Shults
At 29 years old, Trey Edward Shults is one of the youngest directors working in Hollywood today. It Comes at Night, which was released earlier this year, was his first wide release. However, when a director as young and inexperienced as Shults releases a film as mature and complex as It Comes at Night, it is hard not to take notice. The screenplay, which was written by Schults, showed the restraint of a veteran writer. The audience was spoon-fed nothing and left to figure things out for themselves throughout the film. He had audiences theorizing throughout the film, through the end of the credits, in the car on the way home, and at work the next day. It was the type of film that sticks with you and warrants numerous repeat viewings.
When it comes to his direction, Shults definitely did not seem like a rookie. His expert use of lighting and sound design, especially inside the house, heightened the creepy atmosphere of the film. His frequent use of close up shots intensified the claustrophobic feeling of being stuck inside the house, which truly elevated the film as a whole. For a director as young as Shults to come in and make a horror movie as restrained and subtle as It Comes at Night is truly impressive, especially when considering the current landscape of the genre. However, Trey Edward Shults should not be classified as just a horror director. His actual feature-length debut was a limited release drama film titled Krisha that also landed well with critics. Trey Edward Shults is a young talent that oozes potential and deserves to be kept an eye on.
Gareth Huw Evans
When The Raid was released in 2011, it took the entire world by storm. Everything from the complex action choreography, to the crisp edits, to the masterful camerawork caused The Raid to be hailed as one of the best action films of all time. It was director Gareth Evans' second major motion picture and it put him, along with star Iko Uwais, on the map. He followed that up a few years later with the sequel, The Raid 2, and further solidified himself as a director who truly understands action. Nowadays, it is not uncommon to see directors hide subpar action choreography by using a combination of close-ups, shaky cams, and quick cuts. On the other hand, Evans has consistently shown that he understands both the framework of directing action and the importance of exceptional choreography.
When the choreography is solid, it removes the need to hide anything with the camerawork and disorient the audience in the process. Evans instead utilizes wide cams and steady shots that allow the audience to fully take in the choreography and witness every fist, knee, and elbow being thrown. Evans also likes to use long, continuous takes in some fight sequences, resulting in the audience being able to see the exhaustion on the actors' faces and legitimately feel fatigued with them. As a result of these wide shots, steady cams, and long takes, the audience is able to see that the fight choreography in the Raid movies is some of the best ever put on film. Not only are the fights dazzling and stylistic, it genuinely feels like the actors are actually making contact with every hit. Evans is still in his mid-thirties and has the potential to be one of the best action directors of our time. His next film, Apostle, has been picked up by Netflix and is slated for release next year.
Ryan Coogler
Ryan Coogler burst onto the scene in 2013 with his directorial and screenwriting debut, Fruitvale Station. Coogler impressed audiences and critics alike with his intimate and decidedly human approach to filmmaking. Under Coogler's direction, Michael B. Jordan delivered a career-making performance. The film won the Grand Jury Prize and the Audience Award at 2013 Sundance Film Festival among other accolades. Michael B. Jordan was also recognized for his performance, earning many awards nominations including an NAACP Image Award for Outstanding Actor in a Motion Picture.
Coogler followed that up with the Rocky spinoff sequel, Creed. He again brought along Michael B. Jordan to star in the title role. Similar to Fruitvale Station, Coogler was again praised for his emotionally driven approach to the franchise and it resulted in a best supporting actor nomination for Sylvester Stallone, his first acting nomination from the academy since the original Rocky film in 1976. It's clear that Coogler is an actor's director and is capable of bringing out the best performances from his guys. He is now being trusted with an even bigger budget feature with Black Panther, the next film in the Marvel Cinematic Universe. He is again bringing Michael B. Jordan along for the ride but Chadwick Boseman is starring in the title role. If Coogler's track record is to be taken into consideration, expect the film to be one of the best in the MCU and the character of Black Panther to become a fan favorite.
David F. Sandberg
A Swedish-born filmmaker, David F. Sandberg is one of the most promising filmmakers in horror today. He first gained recognition with his 2013 short film Lights Out. The short generated enough buzz to catch the attention of director James Wan. Three years later, David Sandberg released his feature length directorial debut of the same name, produced by James Wan. In 2017, Sandberg released his sophomore feature Annabelle: Creation, which was also produced by Wan. Not only were both films critically acclaimed, they were showcases of brilliant horror filmmaking by a previously amateur director.
Sandberg's first film, Lights Out, showcased his masterful ability to create tense set pieces with the use of expert lighting, framing, sound design and practical effects. He took a three minute long short film and crafted an engaging story out of it, complete with fleshed out characters and creative scares. All of these elements are reminiscent of his frequent collaborator, James Wan. Sandberg seems to have learned from the veteran director and it has resulted in him being viewed as somewhat of a James Wan protégé. Next up for Sandberg is Shazam, set for release in 2019. This will mark his first foray out of the horror genre and represents an opportunity for Sandberg to show audiences that he is more than just a creative horror mind.
Jordan Peele
Easily the most recognizable name on this list, Jordan Peele's initial claim to fame was the sketch comedy show, Key & Peele. As successful as that show was, it's his directorial debut, Get Out, that lands him a spot on this list. Released earlier this year, this film gained steam after famously earning a 99% approval rating on the review aggregator, Rotten Tomatoes. A huge reason for the film's critical success was Peele's ability to blend social commentary, horror, and comedy so seamlessly, a feat that many directors have tried and failed in the past.
When a director's debut feature is as well received as Get Out was, it's hard not to take notice. In just one feature, Jordan Peele showed off a range that not many filmmakers can boast. He showed an ability to write and direct gripping dialogue that not many filmmakers ever develop. He created an atmosphere of suspense that few filmmakers ever achieve. Lastly, for the icing on the cake, he managed to throw in numerous moments of comedy without sacrificing the overall feel of the film. Jordan Peele has the potential to be one of those directors that is able to move seamlessly from one genre to the other and still feel right at home. That kind of potential is difficult to ignore.
Main Image: