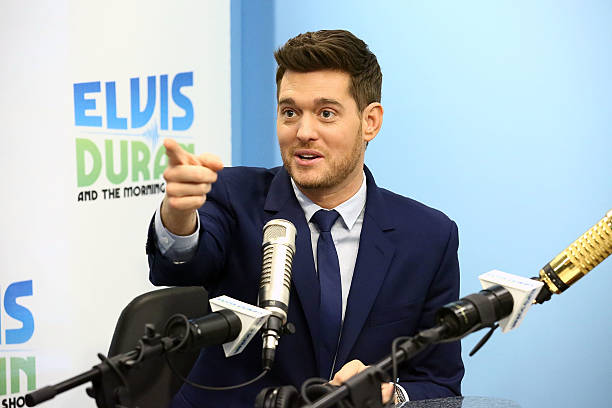 Before you continue reading this piece, I just want to make a few things clear. Firstly, as you may already have guessed, I love Michael Bublé. Secondly, as you may also have guessed, I'm not afraid to admit it. I'm not a complete moron (although, I'll let you be the judge of that), but there can be no denying that Mr Bublé is someone who is worth appreciating and paying attention to, whether you love him or hate him. With Christmas fast approaching, and his Christmas album set to hit iPods and Spotify playlists around the world again, I want to show you what makes Canada's greatest musical export so wonderful, and why having him in your life might make it just a little bit better.
Why Everyone Has Reason To Love Michael Bublé
His Music
Michael Bublé first shot to fame after his 2009 album, Crazy Love, which featured hits like Haven't Met You Yet, and a brilliant opening cover of Cry Me A River. His initial success was no fluke. Bublé became a household name following the release of his 2012 album, Christmas. The record shot to number one in the UK charts, and became the first Christmas album with the word 'Christmas' in it, ever to achieve this feat.
The album's Sinatra-meets-Dean-Martin take on classic Christmas hits give it a timeless element, one that sees it annually rise to number one in the charts every time the festive season reaches its climax. Bearing this in mind, it would be easy to label Bublé as a Christmas-crooner, or a two-album wonder. But he is none of those things.
The Canadian's subsequent two albums, To Be Loved and Nobody But Me, were huge hits, both among die-hard Bublé fans (trust me, they exist), and neutral observers alike. To Be Loved won Bublé a Grammy Award for Best Pop Vocal Album in 2013, and his subsequent world tour was one of the most-anticipated events of the year. His musical record is admirable, and unlike many modern-day pop stars, he succeeds at genuinely entertaining audiences, one way or another.
His Entertainment Value
There is certainly more to Michael Bublé than just his admirable musical career. He begins his concerts by saying: "Hello, I'm Justin Bieber", and ends them by tearing down his microphone set mid-song, only to then project his voice to an awestruck arena for the final few lines. Even when he is not singing, during his many talk show appearances, he takes centre stage, making fun of himself, other pop stars, and his fan base. Few pop stars, or public figures alone, can match Bublé's charm offensive.
Like all of us, however, even Michael Bublé is human. And that is a good thing. It is not my mission, nor my intention to paint the man as some super-human to whom we should all look for inspiration and guidance. Others may fill that role.
He Helps Us Take Ourselves Less Seriously
The wonderful thing about Michael Bublé, and the music that he produces, is not just the joy that it gives us, but also the joy that it brings out in us, as fellow mere mortals. Regrettably, I have never met Mr Bublé, so I may not be in the greatest position to make such a statement. Nonetheless, he strikes me as somebody who does not take himself very seriously, and enjoys what he is doing, cheesy and silly though it may seem. This is something that has filtered through to his fans (even those secret ones who don't fully want to admit it yet), and it is the man's greatest legacy.
As the saying goes, the proof is in the pudding. As someone who used to care too much about what others thought of them, here I am writing this piece in a public library, wearing an 'I Love Michael' t-shirt, bought me by my uncles as an early Christmas present.
Although I haven't quite nailed the trademark Bublé pout yet, it is clear that being a fan over the years has given me (and others, no doubt) so much more than just great music. It is mainly for this reason that I encourage you to give him a chance this Christmas, not just because of his unique Christmas album, but also because he might actually teach you how to take yourself less seriously. In a time where our political and social landscape is dominated by twitter rages and senseless pride, it seems like a bit more light-heartedness may not seem like such a bad thing after all.
Take us away, Mr Bublé…
Main Image: