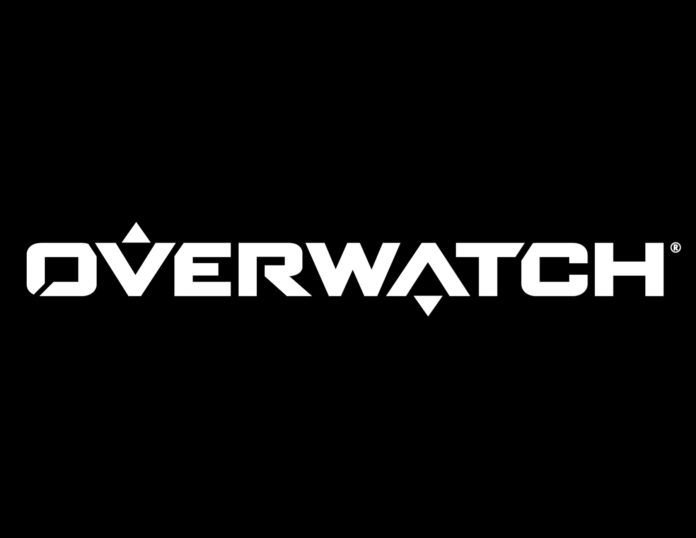 Every competitive sport has the over riding storyline of teams working to become champions. At the micro level, however, each team is composed of players. The human. The human experience. That undeniable aspect of sports so beloved for centuries, long enrapturing audiences in drama, heartbreak, and the heart of a champion. At the core of competition are humans working amidst the starlight to battle others, shape their craft, and become an austere player despite the odds. The Overwatch League is no exception; each player is on their own journey in the inaugural season to overcome the odds. Esports is an interesting study in the human experience, for it pushes the boundaries of the status quo and stares challenge in the face all while remaining definitively fun. Brady "Agilities" Girardi of the Los Angeles Valiant may be the best example of a player composing challenge and fun to take the Overwatch League by storm. He was gracious enough to take time and answer some questions, providing insight into the process and mindset of an Overwatch League player.
Interview with Los Angeles Valiant Brady "Agilities" Girardi
Brady "Agilities" Girardi's story is unique, precisely because his professional career is beginning at the young age of 17 (soon to be 18 on December 27). Why is this important? Not many professionals begin with the desire and drive he has at such a young age. Further, he will just be old enough to compete in the Overwatch League upon turning 18. While he was unable to participate in pre-season, his play with Team Canada during the Overwatch World Cup showed age is only a mere number for Agilities.
Playing DPS is about precision, focus, and control – exactly the attributes which drew Agilities into the competitive esports world. He shared that he first became interested in esports being more than a hobby in 2013 when he would watch Cloud9 play League of Legends. The concept enraptured him, and when Overwatch released, the fit was so perfect, the rest was history.
"[After watching Cloud9] Later when Overwatch came out I grinded out the game and got good enough to make it a career option for myself."
The grind and process of playing is necessity for any professional competitor – the attitude is what crafts champions, less they fall to nerves. And although during Agilities' first try begot nerves, that commitment gave him an advantage over others. He explained the nervousness that he had to overcome during his first competitive Overwatch team try out.
"I was super nervous during my first actual competitive Overwatch game," explaining the mixed feelings the daunting first match delivers. "I remembered getting asked on discord the night before if I wanted to tryout for my first team, and actually playing was so exciting but also very nerve wracking at the same time."
After that first Overwatch match, his playstyle and dominance showed promise. As others might say of an NFL quarterback, the same good be said of a focused DPS player – he had "It". That realization, however, did not hit Agilities until his amateur team, Sodipop qualified for a 50K E-league tournament in 2016.
"The realization that esports could be a possible career option for me hit me when my amateur team, Sodipop, beat actual professional teams and qualified for a 50K E-League tournament in 2016".
That realization of the dream only instilled more drive into Agilities. The cheery and jovial kid from Blairmore, Alberta had committed to excellence and was rising up the charts in the Overwatch competitive world.
Enter 2017. Coming fresh off a December first place victory in the Alienware Monthly Melee with the Immortals esports team, they started a dominating run by taking first place in the January Overwatch Winter Premier, the March Overwatch Carbon Series, and the Overwatch Contenders Season Zero: North America. As a team, the Immortals had composed an exquisite roster and served as one of the main proponents for Overwatch as an intriguing competitive esport.
Intrigue and the human experience has become so quintessential in esports, Blizzard and the Overwatch team took that power and crafted it into the Overwatch World Cup. The World Cup took the best of the best from each country, and pitted national pride against another in an Olympics style show down.
Agilities would get the opportunity to be a part of the new venture as part of Team Canada. The youth and experimentation of Overwatch as a competitive esports meant no one knew exactly what to expect, but Canada's 3-0 qualifying victory over Team Netherlands may have been a hint at what was to come during the November Finals.
For those who watched and observed the Overwatch World Cup Finals matches, every team had fun – but no team may have had the jovial, relaxed fun that capitulated Team Canada to a second-place finish. Canada had an aura of chemistry and simple joy for the new game they had all bonded over. As Agilities puts it, the experience was "refreshing".
"My time with Team Canada was super refreshing because I got to meet a lot of new people and play with people that I've been a fan of for a while like Surefour and Roolf," Agilities explained that the experience was not only refreshing, but a surreal notion his life dream was starting to come true.
"I watched Surefour play in the closed beta when I couldn't get a key and gained a lot from watching his stream. So, playing with him on Team Canada felt surreal. The chemistry all around felt really good because we all respected and liked each other."
Playing like Team Canada did was one of those once in lifetime moments. The team chemistry Agilities spoke of was evident to viewers, and made them a fun team to cheer for and watch throughout the process. Some even regarded them as the underdog.
"Honestly, none of us on Team Canada expected to make it to the finals because of how solid the competition looked going into the group stages. So, making it there and playing versus South Korea was very surprising."
Alas, the surprise, second-place finish still left a desire to get better. When asked about the in-game moment that stood out to him, Agilities shared his inner-drive for nothing but the best, "The in-game moment that stood out to me the most is when we took a map off of them because we didn't expect to do that either. Although, if we had more practice time we could have done a lot better against them.
No matter, the second-place finish was only the start of an exciting end 2017 for Agilities. Soon, he would be announced as one of the key players for the Los Angeles Valiant. The all-star Canadian would be joining the top league at an age just old enough to participate – a enthralling notion alone. The achievement of joining the Overwatch League, however, is just the beginning to a long story.
"The feeling of signing the contract with the LA Valiant and officially being a part of the OWL just felt amazing. Like, everything I was working for was actually happening and it was all worth it."
The dedication, the late-nights, the moments of stress all shaped endurance. Endurance even for the poignant lawyers. When asked what the most surprising part of the Overwatch League fans may not know about, he did not turn toward the game, but the legal paperwork.
"It's surprising how much legal work is needed being a pro player. There are contracts, sponsorship agreements, and a bunch of other things that can jam you up if you don't have a good lawyer on your side."
Agilities concluded the interview with a personal approach; two quotes all Overwatch fans and aspiring Overwatch players should take to heart. A common statement in football is 95 percent of the game is in the head; much of the same could be said about the Overwatch League.
"My personal approach to a game is just to try and keep my cool and not get overwhelmed or tilted. I feel like if you have that type of mindset it's so much easier to consistently be better and get better."
And what words of wisdom does he have for aspiring Overwatch players?
"The one thing I would say to other aspiring Overwatch players that want to get a spot in the OWL and compete at the highest level is just not to give up. There's no cheats or no easy way, but if you play a lot and consistently try to get better it is possible for you."
The desire to consistently improve, the desire to adhere to the long, grinding process has propelled Agilities to become a prominent member of the Los Angeles Valiant Team. The human experience is going to permeate every part of the Overwatch League, and make stories such as Brady Girardi's enticing to watch.
Brady "Agilities" Girardi's story is just beginning; a joyful story of grit and determination.
You can follow Agilities journey in the Overwatch Inaugural season on Twitch, Discord, Instagram, or Twitter.
Main Image Credit: Los Angeles Valiant