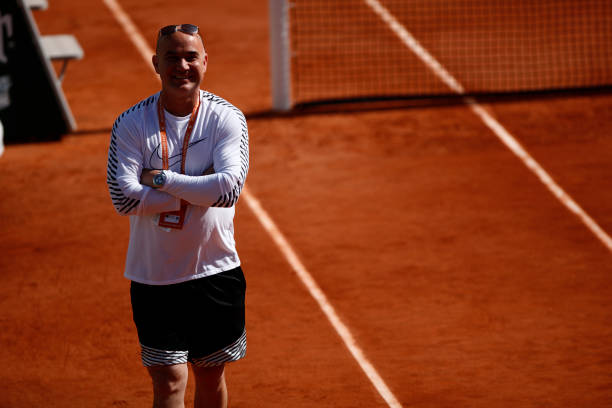 Few literature genres divide opinion quite like sporting autobiographies. For some, they are inspirational stories, which provide a unique insight into the lives of professional sportspeople from a previously untold perspective. For others, however, sporting autobiographies are nothing short of pretentious, boring PR pieces that sportspeople publish to make a bit of extra money on the side.
Perhaps surprisingly, I fit into the first category. I believe that well-written sporting autobiographies can inspire people to do great things, and they often detail areas of sport that spectators seldom see, such as negotiations between agents and arranging transfers between teams. I have had the privilege of having read a great number of sporting autobiographies. As a result, I feel like I am in an appropriate position to assemble a list of such books, in so that both newbies to the genre and experienced readers can have a good idea as to what separates the best from the rest.
Regrettably, there are too few autobiographies by female sportspeople out there than there should be, at the moment. My list is skewed heavily towards sportsmen, and for this, I apologize. I am yet to read Maria Sharapova's 'Unstoppable', or Nicole Cooke's 'The Breakaway', and though both of these books may displace some of the choices on this list, unfortunately I am not yet in a position to offer a genuine account of them.
With regards to what makes a good sporting autobiography, the ability of the sportsperson (or their ghost-writer) to emotionally connect with their reader is a key factor. Sporting autobiographies also need to keep their readers hooked, and if poorly written, they can be very repetitive, drab affairs. Nonetheless, none of these books fall in to that trap, and without further ado, here are my top four sporting autobiographies. I hope you enjoy them as much as I enjoyed reading and choosing them.
Four Greatest Sporting Autobiographies Ever Written
'Open' by Andre Agassi
This book is the one of only two books on this list that would appear on my list of books you have to read before you die. Even for non-tennis fans, it is compelling, gripping, and it emotionally connects with you in ways that few other books do. As the title suggests, the former best male tennis player in the world clearly openly admits his hatred for the sport that made him famous, as well as the institutions within tennis that tried to force him to fit the rules that they prescribed for him.
'Open' also gives accounts of the attitudes and personalities of some of the greatest names to grace the sport, such as the likes of Jimmy Connors, Jim Courier, Boris Becker, and Pete Sampras. It offers a unique perspective on success, and what comes with it, with Agassi revealing how he resorted to drugs and wearing a wig for some of his playing career, in order to deal better with the issues that he was going through at the time. This is as much a book about tennis as it is about life, and if there is one book that will teach you that winning titles and being famous is not synonymous with living a happy life, then this is surely the one.
'My Ordinary Life' by Pavel Nedved (Translated from Czech)
Pavel Nedved is one of the few football players to have won the Ballon d'Or for the greatest football player on the planet, without having won one of its most coveted prizes: The Uefa Champions League. Despite this, he remains an icon both in his native Czech Republic, and in Italy. His book, 'My Ordinary Life', is the other sporting autobiography that I would place on the list of books to read before you die, and the primary reason for this is the humanity and humility with which it is written.
Nedved's story is remarkable. Born and raised in Skalna, a town on the Czech-German border, under communism, Nedved became a pillar of the star-studded Juventus Turin team of the early 2000's via Skoda Pilsen, Sparta Prague, Euro '96, and Lazio. In the book, Nedved details his constant drive for improvement, and he wonderfully describes playing against some of the greatest players on the planet, often in tongue-and-cheek fashion. Nedved was, and continues to be, one of the Czech Republic's finest athletes. But nowhere in the book does he slip into self-congratulatory phrases, or cheesy one-liners. His story is proof that honest, hard-working people can make it big in life, no matter what their background. It is an inspirational read from a true sporting legend.
'I Am Zlatan' by Zlatan Ibrahimovic
Zlatan Ibrahimovic and Pavel Nedved may have been in the same Juventus team that won two consecutive Serie A titles between 2004 and 2006, but in terms of personality and style and tone of autobiography, the two were worlds apart. In 'I Am Zlatan', Ibrahimovic does not hold back when it comes to saying why he is one of the best football players in the world. He describes himself as a 'Ferrari', and attributes most, if not all, of the blame on his only (arguably) failed endeavour at FC Barcelona to one man: Pep Guardiola.
His spat with the famous manager makes for entertaining reading, as does his description of the world of football transfers and the lengths that clubs go to snap up their desired players. This is, to me, the most interesting part of the book. Ibrahimovic details his bargaining tactics when wanting to leave FC Barcelona, telling the owners that he was eyeing a move to arch-rivals Real Madrid CF, in order to force them to let him go. This book is not for the faint-hearted, nor for those who enjoy a complicated read. Nonetheless, it offers an interesting insight into the world of professional football seldom seen by supporters, and that is what sets it apart from the rest.
'Rafa' by Rafael Nadal
Rafael Nadal has been a fan-favourite throughout the world for the past eleven years, since his breakthrough win at Roland Garros in 2005. When reading his book, it is easy to see why Nadal is so well liked, both on the tour and off. He is humble, tolerant, and human. He is scared of the dark, of storms, and he is 'not exactly an advert for healthy eating', something that a large portion of non-professional tennis players can relate to. 'Rafa' is a great reflection of Nadal as a public persona and role model.
Despite Nadal's intimidating physical stature, the book details a more sensitive side to the sixteen-time-Grand-Slam champion, which is what makes it stand out. It describes the Mallorcan's clashes with his forceful long-term coach and uncle, Toni Nadal, as well as his peculiar rituals before and during matches. This unique insight into someone who has achieved so much in a demanding industry make the book stand out, as both a read and a story. Nadal may not have the same revelatory moments that Agassi did in his book, but his story gives readers a good idea as to what defines success and the price that people often have to pay in order to obtain it.
Main Image: