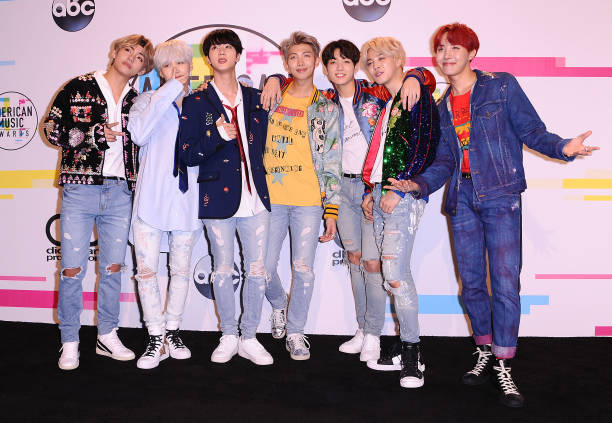 This week kicked off what should be an extremely busy month for K-Pop. With comebacks from countless big groups, this month has a new release almost every single day. With that in mind, it's the perfect time to start my weekly K-Pop round up for LWOS Life. This week, we look at the top projects from several groups. There's good, there's bad, and there's certainly some weird.
K-Pop Roundup 4/5/18
BTS – Face Yourself
BTS return with their Japanese project: Face Yourself. The 12 track album has Japanese versions of many of their hit Korean songs, like "Best Of Me," "Spring Day," "Not Today," "DNA," and "MIC Drop." The album has three new singles: "Crystal Snow," "Let Go," and "Don't Leave Me." Out of the three tracks, "Crystal Snow," the most chill of the new singles, has been the best-received by the public. "Don't Leave Me" is my personal favorite, since it encapsulates the energy that I like in BTS songs. They make good relaxing music, but their more showy, epic music is what I crave from them.
Oh My Girl Banhana – Banana Allergy Monkey
The sub-unit of Oh My Girl which goes bythe name "Banhana" released a mini-album on Monday. This mini-album and the music video which accompanied the title track was goofy, but wasn't that bad. The album follows a lighthearted, cute style with inspiration drawn from chiptune music. The title track, "Banana Allergy Monkey," is very bubbly and hard not to fall in love with. "It is said" is almost better than the title track, maintaining a similar theme. "I'm not in love with you" feels sort of out of place compared to the other two songs, having a more acoustic sound.
The Boyz – The Start 
The Boyz make their return with a mini-album after their debut in late 2017. The group's 6 track debut album saw success with its title track, "Boy." This time around, they kept the uptempo style with "Giddy Up" representing their top track. This mini-album, which is also made up of 6 tracks, never strays from its theme. "Giddy Up" is a decent song, but personally I feel that "Get It" and "Text Me Back" are the hidden gems here. "Get It" has a more mainstream EDM sound to it, but the song is also able to slow down at points. "Text Me Back" has a faster chorus than most of their songs and a catchy beat.
EXID – Lady
EXID released their single "Lady" this week, which is a mashup of the past and present. The music video is shot with a VHS-type filter on it, with the apparel and many other features of the music video being an ode to the past. "Lady" has a very different style from what EXID did in their last EP, Full Moon. The lighter mood and faster style is different, but keeps the EXID style. I preferred this song over "DDD," EXID's last title track release.
PENTAGON – Positive
PENTAGON have returned once again, with the mini-album Positive. They saw success in the final quarter of 2017 with the song "Runaway," which was the main song off of their Demo_02 project. The thrilling track is quite different from what the group produced this time around. The main track of their new release is "Shine," which is a high energy song backed mainly by a keyboard. The album was good, but felt a little scattered thematically. In the album you go from a hip-hop song with "Rap Unit," to a very OST/Ballad type of song in "Nothing I Can Do." Don't get it twisted, PENTAGON made a great collection of songs, there's just no unifying theme for them.
CLC – Distance
Just one month after their song "Black Dress" was released, CLC are releasing more music. CLC seems to do a full 180 every time a new song comes out. They are a light switch that flicks from badass to lighthearted monthly. "Black Dress" saw some success for the group, but I don't see their new song delivering at the same level. "Distance" is a track that is gloomy and sad, but maintains a fast tempo. While it's impressive that CLC can transition from concept to concept, I didn't really dig this track. I found the more nightclub-centric sound of "Black Dress" more enjoyable.
WINNER – EVERYD4Y
WINNER makes their first release of 2018, a 12 track album. "EVERYDAY," the main song in the album, has a relaxed beat with a tropical feel to it (which fits with the beach-set music video). When I listened to the album I felt somewhat bored. So many of the tracks sounded similar to the extent that there aren't many notable things to point out about specific songs. If I were to recommend any entry on the album that isn't "EVERYDAY," I would go with "LA LA." The track has a very positive vibe to it, which is pleasing to me. Other than that, I wasn't the biggest fan of this release.
That about wraps up all the music this week! Next week will be another one filled with new releases. Super Junior, NCT U, TWICE and many others will step up to the plate with new music. Until then, I've got more music to listen to.
Main image credit: