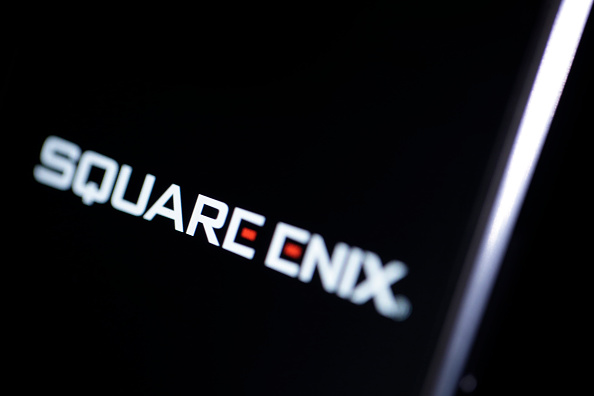 Video game community meetups can be a tricky thing to pull off. They involve a bunch of strangers getting together in the name of one of their favorite hobbies. This one had the potential to have a bunch of people gather and stare at their phones. That was far from what took place here though. Organized by the Square Enix Final Fantasy Brave Exvius  Community Manager, Elytra, San Diego's meetup was a smashing success. It showed that even two years into the FFBE's Global release, there is still a passionate fanbase that shows no signs of waning anytime soon.
Notes from San Diego's Final Fantasy Brave Exvius Community Meetup
It's Boba Time!
The event started at a place called "It's Boba Time." Many people swarmed right in at two o'clock, and a steady flow continued to fill the place up for the next thirty minutes or so. Elytra handed out a sheet of stickers of the Sworn Six of Paladia, along with a kickstand/ring attachment for phones. (She said it is because so many people play FFBE while they're eating.) Then, she ordered Boba, smoothies, and popcorn chicken while everyone began taking over tables and congregating into small groups.
Conversations were varied, but rarely left the topic of Brave Exvius. A few exchanged strategies for the new Bomb Family trial boss. Others talked about which one of the Veritas is their favorite. One lucky player decided to try his luck with a unit summon. He was rewarded with the sought-after Sworn Six Leader, Raegan, inciting cheers from the entire place! Of course, many brave souls attempted to get secrets on stuff like the unit of choice tickets from Elytra, but her lips were sealed. She did, however, assure us that her team was listening very closely to our feedback and making plans to put it into action.
Soon, people began exchanging friend codes for both FFBE and the newly released Star Ocean: Anamnesis. I even got the opportunity to trade a Pokémon Go player her first Kangaskhan! She had come straight over from Comic-Con and was dressed as a Pokémon Trainer, complete with a Pikachu plush attached to her shoulder.
An Early Dinner
After a few hours, Elytra invited everyone to walk over to a Vietnamese restaurant called "Phuong Trang" for an "early dinner" (since it was only four o'clock). The place was perfect for the communal atmosphere that was established at the beginning of the meetup. We were seated at round tables, with a rotary circle in the center. The main orders were egg rolls and walnut shrimp, but everyone basically shared their orders with each other. It was like one big Final Fantasy Brave Exvius family.
The table next to mine decided to do some group 10+1 pulls. For a few minutes, shouts of both joy and disappointment filled the entire restaurant. At our table, we tried to ask Elytra if we were still going to get our promised male swimsuit units. Again, she would not confirm or deny, but based on our current lineup of upcoming content, and the fact that summer is almost over, us players kind of concluded that we may have to wait a while for them. On a positive note, Elytra did say that they have not forgotten about the fan-created units and that they will eventually be released.
We ended the day by taking a group photo together before Elytra had to go back to Comic-Con to help break down the Square Enix booth. She encouraged us all to stay and hang out. Some did, but many also called it a day.
Last Word on San Diego's Final Fantasy Brave Exvius Community Meetup
Overall, San Diego's community meetup far exceeded my expectations. Elytra was very warm and relatable, making sure that everyone felt comfortable and at home. People were not shy to interact and seemed ecstatic to share their in-game experiences with real-life faces. It left me looking forward to the upcoming Fan Festa for FFBE later this year, but also has me hoping that the company organizes more very intimate events like this one.
For more on Final Fantasy Brave Exvius, check out the Two-Year Anniversary Review and the Gold Crystal Highlights from Ryan Hawks. 
Main Image Credit:
Embed from Getty Images