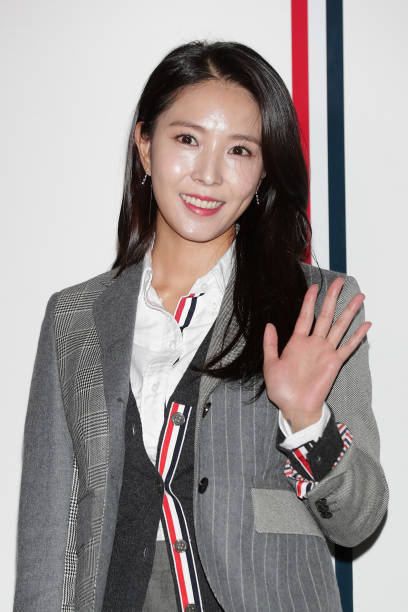 This article is part of an ongoing series covering MNet's reality talent show, PRODUCE 48. Check out previous recaps of PRODUCE 48 and other articles by Jack here! 
Produce 48 contestants got no rest this week as they were put on assignment once again after their first ranking. The first ranking was the entirety of episode 5 and served as a send-off for 34 contestants.
Produce 48 Contestants Begin Their Position Evaluation
The Next Task
This week the remaining trainees were given the chance to spotlight a category that they shine in instead of showcasing all of their talents. The three categories were vocal, dance, and rap. Everyone chose a song that they wanted, either in dance or vocal. The raps were all made by singular members who chose vocal songs. This was the song pool:
Vocal

Dance

Wanna One – "Energetic"
Heize – "Don't Know You"
BoA – "Merry Chri"
BTS – "The Truth Untold"
Girls' Generation – "Intro the New World"
Blackpink – "DDU-DU DDU-DU"

Ariana Grande – "Side to Side (Remix)"
Demi Lovato – "Sorry Not Sorry (Freedo Remix)"
Fitz and the Tantrums – "HandClap"
Little Mix – "Touch (Muffin Remix)"
Jax Jones – "Instruction"
Song Selection Stipulations
While all votes from past episodes had been reset after the first ranking, they still came into play in this instance. Starting with rank #13 and down, trainees were given the chance to pick which song they wanted. Each song has a capacity of people that can be in it. Once everyone picked their songs, the top 12 got to pick any song that they liked, booting the lowest priority person out of the group and into another song. Because of this, the two groups of trainees that got bumped out had the odds stacked against them.
"It's Showtime"
One thing that came as a shocker was that a very recent hit in "DDU-DU DDU-DU" by Blackpink was in the selection pool. The two songs that were given to the trainees bumped into a spare group were "Merry Chri" by BoA (vocal) and "Instruction" by Jax Jones (dance). The stakes were very high for this task and the ones moving forward as the ranking only takes #30 and higher.
Not much preparation was shown leading up to the performances. For each performance, points were distributed based off a live crowd ranking everyone in the group. #1 in each group got 5,000 extra votes. Since Lee Seung Gi was busy with other obligation, Bora was the guest host for this event. The first performance we saw was a cover of "Energetic" by Wanna One.
So far this season, Produce 48 hasn't been shy to flaunt the success of their past shows. This was done once again here, with a group covering Produce 101 Season 2 winners Wanna One and their hit song "Energetic". A trend in all the performances this episode were that nothing bad ever happened once they were live. All mistakes were done during the training time. Yamada Noe was a highlight for having a good rap during the performance. Before the performance she greeted the crowd in English, saying that she is now an amazing rapper because of her group helping her. Surprisingly to me, she ranked fourth out of the five-member group. The song sounded so different from the original, but that twist only made it significantly better.  The center of the group, Jo Yu-ri, ranked first.
The smaller four-member group, lead by Park Min-Ji, performed Heize's "Don't Know You". Rehearsal videos highlighted how timid Kang Hye-won was since she was scolded so harshly last time around. Although she seemed worried about the criticism, she prevailed and impressed her vocal coaches. I found it interesting that they put props on stage for this performance. Both the vocals and rap were very strong. In what I thought was a bit of an upset, Park Min-ji ended up lowest out of the group. Han Cho-won was awarded the 5,000 extra votes.

The first dance performance of the episode was a remix of "Side To Side" by Ariana Grande. The teams had completely made up the choreography for all the dance performances. Lee Ga-eun, the leader of the group, hoped to place first in the rankings but unfortunately landed third. Luckily for her, she has a safety net in the sense that she has been the most voted for contestant so far on the show. While the performance was good, it really didn't feel like there was much to highlight about this group.

The underdog vocal group came next. Performing BoA's holiday track "Merry Chri", this group wasn't shy to admit that they were on the Produce 48 "chopping block". They did very well as a group. Nobody really stuck out in the song, but everyone had a consistently good reputation. The show really missed a chance to see what guest host Bora thought of the performance herself. Center Park Hae-yoon took first place, while Leader Yoon Hae-sol trailed behind.

The final performance of the episode was a dance cover of Demi Lovato's "Sorry Not Sorry". Personally, I liked this dance routine more than the Ariana Grande one. The breakdown part of the song was really creative and entertaining. Kwon Eun-bi, who placed fifth in the latest ranking, took first place. She was also leader and center. People like her or Miyawaki Sakura had devoted fans that attended the event. Camera shots often showed fan signs in the crowd.
Next week we see the rest of the performances and the rankings that come from them. At the end of last week's episode, we were told to vote for which performance concept each contestant should do. That was not mentioned at all on this episode but should come in to play soon. It's do or die for many contestants, and whether things will go their way can only be found out in the coming episodes.
Main Image Credit: