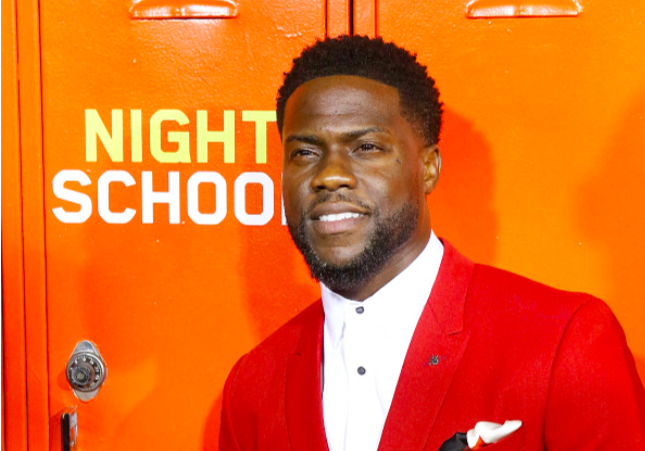 Night School is a brand new comedy starring Kevin Hart and Tiffany Haddish. Although this may seem like simply the latest in a long line of Kevin Hart comedies, it has the honor of being the first feature film to be produced by Hart's production company, HartBeat Productions. Nevertheless, that's about the only thing that distinguishes it from the rest of his filmography.
Different Package, Same Contents
Story
Night School revolves around Teddy Walker (Hart), a high school dropout who returns to his old high school in order to earn his GED and land a new job. He soon finds himself in a night class of quirky misfits taught by Carrie (Haddish). At first glance, this may seem like a Billy Madison rehash, but having the character attend night classes with other adults saves it from treading on that familiar territory. The story itself, much like Billy Madison is a standard story of redemption and second chances. Thankfully, this film executed its standard redemption tale well.
Every character had a distinct story arc, starting the film at point A and ending the film at point B. Some characters were focused on more than others, but virtually none of them are the same person at the end of the film that they were at the beginning, which is a hallmark of a good redemption story. But it's a comedy, who really cares about the story as long as the movie is entertaining and funny, right? The good news is that there is hardly a dull moment in the film. It moves along briskly (which is crucial for a comedy) and keeps the jokes coming at a nice pace. Not all the jokes land, but there are definitely moments that will have you belly laughing in the theater (the classroom banter being a highlight).
Performances
Kevin Hart plays Kevin Hart in this movie. That is to say, the same character he plays in every comedy he's in. While his shtick has gotten stale for some, I still find enjoyment in it (although not nearly as much as I did a few years ago). The unexpected part is that he wasn't the funniest person in his own movie. As stated earlier, the most enjoyable scenes were the ones in the classroom. This is largely due to the strong cast of comedians who play Teddy's classmates, boasting names like Al Madrigal, Rob Riggle, Romany Malco, and Mary-Lynn Rajskub.
While all of them were hilarious in their respective roles, Malco was easily the highlight, landing nearly every joke he delivered. Haddish felt a bit neutered, largely due to the nature of the character she was playing. I was really looking forward to watching her and Hart trade jabs and I got much less of that than expected. The issue here is that none of these characters, although funny, are all that memorable.
Kevin Hart's Filmography: How does Night School stack up?
It's safe to say that Kevin Hart's filmography (aside from his stand-up specials) has been a mixed bag from the start. It seems that for every success he has (take Central Intelligence for example) there is a dud to match it (The Wedding Ringer). This past year, Hart starred in his most successful, and arguably funniest, film to date: Jumanji: Welcome to the Jungle (Sensing a theme here? Maybe he should do more movies with Dwayne "The Rock" Johnson). Less than a year later he released Night School, a film that I would argue belongs in the bottom half of the comedian's filmography with films like Grudge Match and Get Hard.
As stated earlier, the one thing that sets Night School apart from the rest of Hart's filmography is the fact that it is the first that he is producing. Regardless of what your opinion is on the film, it did manage to nab the top spot at the US box office its opening weekend. Hopefully, this encourages him to put out more films under the HartBeat Production label and, in turn, opens up opportunities for him to break away from his typecast roles and do something a little more out of his comfort zone.
Last Word on Night School
Night School is a competent film in many aspects but doesn't really have a single standout quality. In other words, it's good at a lot of things but great at nothing. If you have enjoyed Kevin Hart in his previous outings, then you will enjoy him here. If you are not a Kevin Hart fan, you may get a kick out of the stellar cast of comedians that he has surrounded himself with but, in all likelihood, you probably won't have a good time with this film. Regardless of your stance on Hart, both sides will probably agree that he is not at his funniest here, which goes to show how talented the supporting cast–they are able to keep this run of the mill story (barely) afloat.
2.5/5 stars