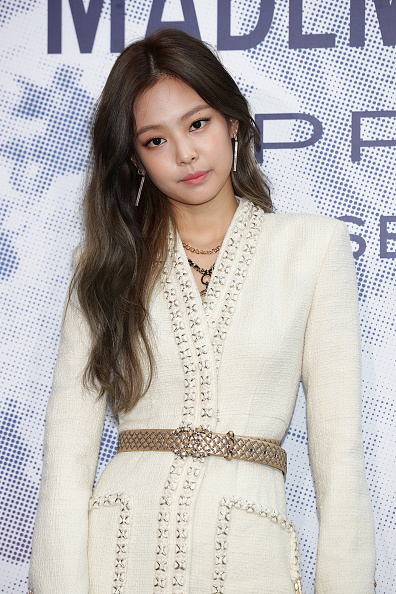 Last week, there was a huge release from TWICE, when they put out their sixth mini album. The biggest song from the release called "YES OR YES" just recently did a "Perfect All-Kill" on Korean music charts, which for those who don't know what that means, is when a song is number one on all of the major charts at the same time. This week there are no huge groups, but two soloist projects from members of famous idol groups BLACKPINK and Girls' Generation. There are also debuts, first comebacks and much more. Let's look at the week ahead of us.
A Preview Of Next Week In K-Pop
Jennie (BLACKPINK) – SOLO – 11/12/18
The summer of 2018 was absolute money for BLACKPINK. The group released mini-album "Square Up" and had a highly grossing title track called "DDU-DU DDU-DU." The song won 11 music show episodes, and is nominated for five awards all together at the MBC Plus X Genie Music Awards and the 2018 Mnet Asian Music Awards. The group is also currently performing two concerts in Seoul this weekend and is set for a world tour in 2019. The group has also recently collaborated with pop superstar Dua Lipa on her latest album. The song "Kiss And Make Up" came out of that collaboration.
Next week the focus will only be on Jennie from the group as she makes her debut as a soloist. So far it's almost impossible to tell what type of music it will be. All three teaser videos seem to focus more on the music video than they do the song, as only possibly a few seconds of the song can be heard in the final teaser. A small physical version of the release will be sold, with one photocard and one postcard inside the copy. A Countdown Live show is scheduled to premiere on VLive on the 12th.
| | |
| --- | --- |
| 10/24/18 | |
| 10/25/18 | |
| 10/28/18 | |
| 10/31/18 | |
| 11/2/18 | |
| 11/4/18 | |
| 11/5/18 | |
| 11/8/18 | |
| 11/12/18 | |
BTOB – Hour Moment – 11/12/18
Cube Entertainment put their focus on BTOB this month after their other prominent boy group Pentagon had a comeback in September. After their last comeback in June with the title track "Only one for me," BTOB is back with a special album titled Hour Moment. The six-song album seems to have quite the extensive package come with it if you were to purchase it. Listening through the audio snippets that were put out by 1theK, the song that caught my eye the most so far was "Like It."
| | |
| --- | --- |
| 10/29/18 | |
| 10/30/18 | |
| 10/31/18 | |
| 11/1/18 | |
| 11/4/18 | |
| 11/7/18 | |
| 11/8/18 | |
D-CRUNCH – M1112(4colors) – 11/12/18
Boy group D-CRUNCH had their debut earlier this year but sort of went under everyone's radar. They had a song called "Palace" which was very rap oriented. I personally liked the song except for how long it was. It felt that a good minute of the 4:24 playtime could have been cut out. This time, the group looks like they maintain the same visual concept while having a more vocally challenging title track.
| | |
| --- | --- |
| 11/4/18 | |
| 11/7/18 | |
| 11/8/18 | |
HYO (Girls' Generation) – Punk Right Now 11/13/18
Girls' Generation member Hyoyeon started to go under the new name of "DJ HYO" in 2018 with her first release titled "Sober." The song was in collaboration with popular EDM producer and DJ Ummet Ozcan. Hyoyeon keeps the theme of collaborating with electronic music producers in her new single called "Punk Right Now," in partnership with 3LAU. SM has been playing the cards close to the chest so far since no teaser videos for the song and presumed music video have been put out yet. The digital single is set to come out on the 13th.
| | |
| --- | --- |
| 11/6/18 | |
| 11/7/18 | |
| 11/8/18 | |
| 11/9/18 | |
The Man BLK – Various Colors 11/14/18
Last week the girl group Dreamnote made their debut. Like most groups that debut, they were small and didn't do huge numbers.
This week, it's a boy group called The Man BLK who are in a similar predicament. While viewership and followers aren't the most reliable metric, it looks like this group has even less of a spotlight on them than Dreamnote had. When listening to the album medley, I personally thought that this could be a very underrated release. Many songs sounded interesting and have potential. Their debut mini-album called Various Colors is set to come out on the 14th.
| | |
| --- | --- |
| 11/5/18 | |
| | |
| 11/6/18 | |
| 11/7/18 | |
| 11/9/18 | |
Last Word on This Week's Releases
After this week there is still much more left from this month. Wanna One puts out their final album, and popular girl groups Dreamcatcher and EXID make their long-awaited returns.
Main Image Credit: