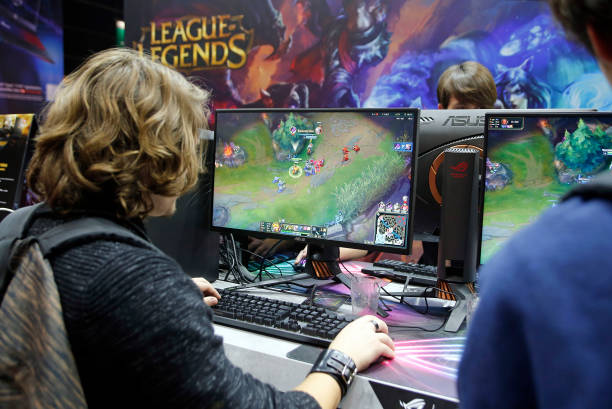 Season 8 was truly a memorable meta. From reworks galore to the balance changes in ADC champs and in the jungle, League of Legends finally culminated with the League of Legends 2018 World Championship. Hosted in wonderful South Korea, teams from a plethora of regions came to duke it out on Summoner's Rift. From Fnatic to Cloud9, RNG to G-Rexes, Afreeca Freecs to Edward Gaming, it was surely the best world performance yet.
Breaking Down the League of Legends 2018 World Championship
To say this season was a nail-biter is an understatement. Honorable mentions all around, especially to teams like Cloud9, Fnatic, Edward Gaming, G-Rexes and RNG. But alas, there must always be a winner. Only one team would come out on top. And this year we had a major upset and glorious winner to boot.
This year belongs to the League of Legends Pro League Invictus Gaming as they took home the gold. Not enough words could describe their performance. They didn't just win. "Crushed" is possibly the only accurate way to describe their performance. However, with any momentous occasion, there are always events that sting such a memory in all of us.
Here are some of the most memorable moments and things we learned from this year's championship:
Aatrox Remains King
The Darkin Blade has been revived through the ingenious power of the champion development team at Riot. Long ago, Aatrox drifted into obscurity, lost to the ages. However, he received some much-needed love. Now, he's not only back with a vengeance, but has come to put a stamp on this meta. His rework was strong, intimidating, and consistent. Despite some nerfs in recent patches, Aatrox is still a fantastic champion. His performance at the championship was proof enough to see that Aatrox will be a good champion.
Kai'Sa, Queen of the Meta
Hunter, Daughter of the Void, member of K/DA, Kai'sa goes by many names. Kai'Sa is one of League's most recent champions. However, she is one of the strongest and biggest success stories around. A human that was infused with powers of the very Void itself, she is a hybrid champion. Excelling at both types of damage, Kai'sa has sustain, burst, DPS, and many tools at her disposal. Many teams like Cloud9, RNG and Invictus Gaming were able to exploit Kai'Sa to god-like levels. If the enemy team was able to pick her, it was essentially game over.
Cloud9 making Semifinals
Forget Miracle on Ice, forget Seabiscuit. Forget the '92 Olympics with the Dream Team. One of the greatest moments in American sports history was seeing Cloud9 make the semi-finals of the championship. Despite having a fanbase than other American teams like TSM, Cloud9 have always performed well at all the world championships they've attended. But this year they managed to perform so well it almost seemed impossible. Not since 2011 has an American team made it that far. Their team composition was also undeniably strong. Licorice on top, Svenskeren in the Jungle, Jensen at Mid, Zeyzal and Sneaky down at Bot. You could not script a better team. While they lost against Fnatic during the semi-finals, their performance was unforgettable. Also, you cannot deny how amazing the Baron Nashor steal was during the quarterfinals.
Korean Teams Usurped
It has been a while since Korea has been beaten at such a competitive level. For the past five years, Korea has dominated the competitive scene. Their intelligence and aptitude, along with one of their teams claiming three championship titles, and dominance over the meta was a testament to their skill. However, 2018 was very different. With the absence of SKT and an inability to adapt to the current meta, many Korean teams were usurped. Many Western and Chinese teams were able to adapt quickly enough and flourish. LCS and LPL are the new masters of the current meta.
K/DA Opening Ceremony Performance
K/DA is not only a new skin line produced by Riot Games but a music collaboration. To put it simply, it's a movement. Before the climactic games of Fnatic v. Invictus Gaming, the opening ceremony included an explosive performance of singers Madison Beer and Jaira Burns, and K-Pop girl group (G)I-DLE. This song is amazing. Fantastic. Edgy. Dancy. Infectious. It's the "Crazy in Love" of 2018. This song has everyone around the world jumping and dancing. Legions of fans have already claimed alliance within the League community. For the future of K/DA: more songs, ASAP.
Main Image Credit: