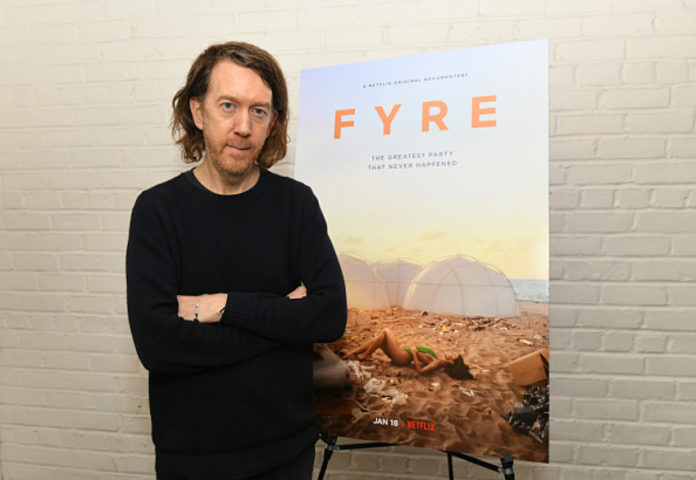 Once upon a time, a young entrepreneur from the East Coast had a vision: to create the most immersive and memorable music festival the world has ever seen. But that vision would never be fully realized. What was originally marketed as be a luxury event with big-name talent on a tropical island instead turned into to a Lord of the Flies-style disaster of epic and somewhat hilarious proportions.
Nearly two years later, streaming giant Netflix released a documentary about the doomed festival entitled Fyre: The Greatest Party That Never Happened on January 18th. But four days before it went live, streaming competitor Hulu unexpectedly dropped a Fyre Festival documentary of their own, called Fyre Fraud. Both have been getting mostly critical praise and positive reactions on social media. So how did each documentary best tell their story about this catastrophe in the making?
A Tale of Two Fyre Festival Documentaries
Let's Start the Fyre
To those who don't know anything about the Fyre Festival, here's a brief summary:
The Fyre Festival was originally founded by entrepreneur Billy McFarland and rapper Ja Rule. It was also supposed to help launch the Fyre Media app, which was built up as "Tinder for music booking." The festival was to be held on a private island in the Bahamas complete with private villas for guests to stay in, along with gourmet food, beautiful weather and the hottest acts in music performing on the beach.
But when it came time for the festival in April 2017, social media exploded with reports of it being underprepared and unorganized. Photos of FEMA tents and meals of bread and cheese circulated online, contradicting the anticipation of the villas and food that were originally promised. Words like "fraud" and "scam" circulated, pretty much damaging everything the festival was supposed to be. McFarland was then slapped with a $100 million lawsuit and, as of October 2018, is now serving a six-year prison sentence.
Let the Fyre Burn
Fyre was directed by Chris Smith, the man behind the Sundance-winning cult classic American Movie and Netflix's Jim and Andy: The Great Beyond, detailing Jim Carrey and his behind-the-scenes antics playing the late Andy Kaufman in 1999's Man on the Moon. Hulu's Fyre Fraud was directed by Jenner Furst and Julia Willoughby Nason, the duo behind Rest in Power: The Trayvon Martin Story, about the shooting of Trayvon Martin.
For the most part, both these documentaries exhibit the information that most of the public already knew about the festival. However, they both do manage to dig deeper into the festival's inception and its aftermath. Each documentary features behind-the-scenes footage and home movies as well as interviews with the individuals involved with the festival. This includes local Bahamian festival worker J.R., financier Calvin Wells, music festival consultant Marc Weinstein, and the team from Jerry Media, known for the popular meme page.
Hulu's Fyre Fraud had a major advantage over Netflix by actually securing McFarland himself to be interviewed. Even though he appears calm and collected throughout the film, McFarland does refuse to answer many questions asked, sometimes even just simply stating "I don't know." This is closer towards the aftermath section of the documentary, where you can see the gears turning in his head as to what to say next. However, many of the Fyre personnel discuss more about their experiences with McFarland and Fyre and show no hesitation doing so.
Fyre Fraud also taps into that dreaded m-word that everybody hates now: "millennial." This documentary loves talking about millennials and how much influence they not only receive, but also dispense. Interviewees discuss how McFarland understood the power of influence and what that could do for Fyre Media and the festival and how reaching out to millennials was the key to making Fyre happen.
While Netflix did not secure McFarland, their story is rooted deeper in the emotional fallout of the ordeal, especially with two standout interviewees. One of them is with event producer Andy King, who appears most in the documentary. In a stunning revelation, Andy talks about how because their water vendor backed out of Fyre at the last second, McFarland apparently told him that he should pay the vendor in sexual favors to "save the festival." King was prepared to do so, but thankfully he didn't have to. It was quite the jaw-dropper in an already shocking story.
The second is centered around Bahamian restaurant owner Maryann Rolle, who runs Exuma Point. When guests arrived on the island, they were rerouted to her restaurant where she and her staff were uninformed and forced to use all their resources to feed everybody there. Because of this, Rolle lost $50,000 of her own savings and was never compensated by the festival's organizers. In fact, many of the locals to the island threatened festival workers with physical harm after being told they wouldn't get paid, so they ended up having to flee for safety, including King.
Putting out the Fyre
Fyre and Fyre Fraud are both telling the same story, but in their own ways. Fyre deals with the mental hardship and scarring that several parties involved had endured during the time of Fyre Festival preparation. Fyre Fraud relishes more on the mockery of the whole situation, on how everybody online found it all amusing once the stories on social media started rolling in. Memes and tweets were shared as everybody displayed little to no sympathy for the guests spending hundreds of dollars to see these musicians play on a beach.
One of the major marketing points in the pre-Fyre Festival stage was the "private island once owned by Pablo Escobar." In Netflix's Fyre, it details how McFarland and company had been looking into an island called Norman's Cay to host the festival, but was forbidden by Escobar's family for using their name in any form of advertising, especially since the deceased drug lord never actually owned it. McFarland broke that rule and used it in the now-famous promo featuring models Bella Hadid, Kendall Jenner and Hailey Baldwin. Because of this, two months beforehand, they found a new spot on Great Exuma instead after getting kicked off.
Both films also feature interviews with attendees/social media influencers of Fyre Festival to give their perspectives, like Austin Mills, Alyssa Lynch, and Seth Crossno, a.k.a. William Needham Finley IV. What's smart is neither film pushes to make you laugh at them, because they are there to give their first-person accounts on the mother of all debacles. As mentioned in Fyre Fraud, young people today will become influenced by the power of influencers themselves. This is living proof of that. And in Fyre, when the Jerry Media team arrives in Exuma after months of promoting the festival on social media, they witness the thunderstorm the night before the festival and predict that maybe the team could get away with the festival being a disaster now. They were wrong.
Last Word on Fyre Festival Documentaries
Weinstein, serving as music festival consultant and appearing in Fyre, knew pretty much what was on everybody's mind: you cannot throw a music festival of this nature in a short amount of time. McFarland and Ja Rule just could not realize that. Being in over their heads and wanting to be "legends," they in turn became embarrassments instead. Netflix and Hulu make one thing clear with their documentaries: people were hurt, mentally and financially.
If anything, both Fyre: The Greatest Party That Never Happened and Fyre Fraud should be seen as cautionary tales about dealing with shady business people and getting involved with potentially harmful deals. From the locals of Great Exuma to the thousands of guests and workers scammed, it doesn't seem so hilarious anymore, does it?
A GoFundMe page has been created to help Maryann Rolle earn back her savings. The GoFundMe can be found here. 
Main Image Credit: