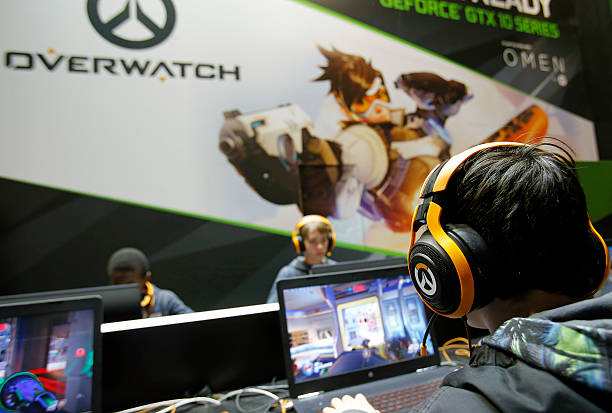 2019 will be the year of the Overwatch League: Season Two. As expected, there will be more revenue, more spectacles and more gut-busting matches to watch. Much has changed for the rosters of current teams. Yet, new teams from around the world have popped up. With the introduction of eight new teams, the upcoming season for the Overwatch League will be one you don't want to miss. Here is the power ranking list for potential winners and contenders this season.
The Overwatch League Power Rankings:
London Spitfire
2. Philadelphia Fusion
3. Los Angeles Gladiators
4. Los Angeles Valiant
5. New York Excelsior
6. San Francisco Shock
7. Paris Eternal
8. Hangzhou Spark
9. Vancouver Titans
10. Seoul Dynasty
Breakdown
Characters and Meta
With a meta where GOATS still reigns supreme, triple support-triple tank team compositions are currently the way to go. Recent balance changes have been implemented to tone down the GOATS strategy, but there will be a few team comp shifts here and there. We might see more DPS characters become more viable now that Brigitte is not as super dominant as before. Characters like Reaper, Genji and Tracer can survive just a little longer now that Brigitte is in a less "salt-inducing spot."
But of course,  the GOATS strategy will mostly consist of Reinhardt, Zarya, Brigitte and/or Lucio for the ambient healing, and throw in one more tank and two main healers at the team's discretion. However, DPS roles might change a bit due to balance shifts in recent months. Like before, Reaper might see play due to the increased lifesteal ratio on his passive. Ashe and Bastion might squirm their way into the pro circuit, as both can dish out a lot of damage.
The most recent patch saw buffs to Reaper and major nerfs to both Brigitte and D.VA. While Reaper thrives in lower-tier play, he still pales in comparison to other heavy hitters like Doomfist and Genji. Now that his lifesteal has been increased to be 50% more effective, he can spread more pressure against team comps. Brigitte saw nerfs to her ultimate, Rally. Lasting only a maximum of 30 seconds, the armor will not be as effective as before. As for D.VA, her ability, Defense Matrix, saw an increase from 1 second to 2 seconds. Now, enemies can plan more accordingly against her. However, D.VA is still one of the best characters in the game. So, while the nerf does hurt, it doesn't totally kill her. Reaper will most likely creep up into higher-tier play, and Brigitte probably won't be as relied upon as before.
Team Rosters and Strategies
Teams like Spitfire, Fusion and Excelsior have certainly made names for themselves. Terrific lineups, amazing gameplay mechanics, and perfect understanding of the meta have made these teams stand out. Spitfire, last years Overwatch League champions, will effectively garner a new fan base and continue to slay the meta. Honorable mentions to Fusion, as they have the luxury of owning the best Widowmaker player in the world. They've done very little changes to their lineups. But, if it ain't broke, don't fix it? Just trust Carpe to carry them.
Paris Eternal is the team to root for if you find yourself favoring European teams. Obtaining players from both Valiant and Fusion have certainly bolstered their squad up for the league. Both Eternal and Titans are the "dark horses" of this meta. Speaking of Valiant, they are another team to look out for. Strong DPS players combined with known tank players means they have a real shot of winning the title.
San Francisco Shock is one team in particular to keep tabs on. A monstrous lineup, their DPS play was unmatched. However, they've endured massive lineup changes in recent months. On the other hand,  Shock is overloaded with massive damage output and carry potential. Lastly, a lot of fans and analysts have their eyes on Excelsior. Along with Valiant, they were highly considered to be one of the best teams during Season One. Owning one of the most talented players in the league, Jjonak, their lineup and strategy is similar to Fusion. They've done little changes to their roster, but if it's been working, why change it?
Last Word on The Overwatch League Power Rankings
Overall, the upcoming season for the Overwatch League looks promising due to big shifts to major teams and the meta. And if there was a time for esports and the Overwatch League to really shine, it's now. Major marketing and revenue will be expected, as well as the league being more demanding for great results. For more information on teams, streams and match times, visit the Overwatch League website.
Main Image Credit: