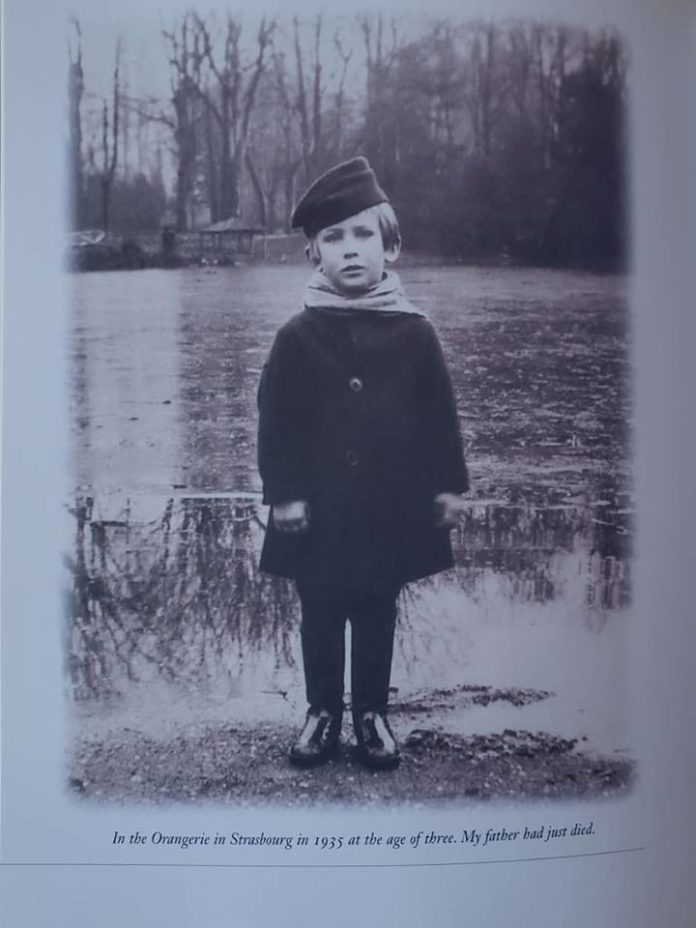 In my early days as an undergraduate, students from the pedagogy department were required to take a class on "Children's Literature." The class was full of dimensions on how to critique children's books and many classics of such kind. Big names were introduced to me in that class: Chris Van Allsburg, Robert Munch, Roald Dahl, and the iconic Maurice Sendak. Although all these authors had interesting and impactful books, none of them got me to really enjoy children's literature. It wasn't until I saw a story in the Huffington Post in 2015 about a French author named Tomi Ungerer, that my love and appreciation for such art flourished. Tomi Ungerer passed away last week, on February 11. He was 87 years old and was living in his home on the Republic of Ireland, and his legacy is one worth to remember.
Remembering Tomi Ungerer
From the Nazi Regime to the United States
Ungerer was originally from France, born in 1931 in Strasbourg. His father passed away when he was three, leaving his mother to look after him and his three brother and sisters. Ungerer's childhood was vividly entailed by the power of hate. His region, Alsace, was annexed from France by Nazi Germany. Ungerer was indoctrinated in the Nazi school system, forbidden to speak French. Before that, the region was divided between those who speak German and those who speak French, and those who were Catholics or Protestants.
On the back of a report card after failing on the second part of his baccalauréate exam, a teacher wrote of him as a "willfully perverse and subversive individualist." Ungerer worked as a French Camel Corp and then traveled through Europe, and it was in those trips that his interest for the U.S. started to appear. In 1962, he sailed off to New York with $60 in his pocket. As Ungerer described, his briefcase was full of drawings and manuscripts.
It was in New York that Ungerer's legacy as a children's books writer started. He pitched his first book, The Mellops, to the biggest publication of children literature at the time, Golden Books. The editors weren't interested, but redirected Ungerer towards Ursula Nordstrom from Haper & Row. The latter was responsible for the publication of the iconic book Where the Wild Things Are by Maurice Sendak.
In fact, Sendak was good friends with Ungerer. Here's Ungerer in an interview for Print Magazine describing that period:
"And that's when I met Maurice Sendak. We were embarked in the same boat like an Ark of Noah for illustrators. Ursula told me the book I had, The Mellops, was a horrible story with the butcher that locked the brothers up and all this. But she said, 'Why don't you do another story? Why don't you write another story with the same characters,' and this is what I did and I was lucky because in a year I had a first book came out and it won, it was honour book at the spring book festival and the second one was Crictor about the snake."
The Mellops Go Flying became an instant hit. The subsequent books by Ungerer were raved about by children libraries and critics. As he said, Crictor, a book about a Boa Constrictor living in France and helping its people, was also well received.
What Made Tomi Ungerer's Book so good?
Ungerer's books had an important element that always demanded my attention. His characters were relatively unusual, strange, and even had a dark tone. Many children's books implement farm animals or domestic ones like dogs, cats, and fish. Ungerer was different. His main characters were a vulture, a bat, a kangaroo, a moon-man, and even three robbers. His characters fought for inclusion and against the oppressions of society.
I vividly remember reading my copy of Moon Man and being awestruck by the beautiful drawings and the equally beautiful story. This such book was about a man that lived on the moon and that wanted to come to earth and party with its residents. But the government, fearful of this alien-like creature, persecuted him.
Another aspect that made Ungerer a unique author was the tone of his stories. He had the mentality of trying new things and not being afraid to expose children to politically charged or violent scenes. His 1973 book, No Kiss for Mother, involved a young cat being punished physically, people smoking, cigars and even some fighting. The book was criticized for his violence and adult themes in the children realm.
Ungerer also had heartfelt stories. Arguably, his two best books are The Three Robbers and Otto. The latter was about a teddy bear that was gifted to a young boy in Nazi Germany and in a way showed the journey of Ungerer from the Fascist regime to America. The Three Robbers became so popular that it was transformed into a short-movie in 2007.
Why Have Not Many People Heard of Him?
Ungerer, in the eyes of children's books critics and librarians, made the deep sin of experimenting later with erotic art. He was an erotic satirist as well a critic of the Vietnam war – he drew a poster that included the Statue of Liberty being shoved through a yellow man's throat. This banned Ungerer's books and art from United States libraries. Because of this, he moved to Canada and then to Ireland.
In an interview with Huffington Post, Ungerer described his two realms of artwork, children's books, and erotic art:
"I've always been very careful about that. My one problem with doing erotic books was I would not have wanted them to fall into children's hands. It comes back to the subject of innocence. You have to wait for the right time for the right subject. You may call me puritanical, I've been brought up by the Bible and I am Protestant and all that. I do respect it. Everything in its time.
If a child were to know everything, it would become run of the mill. There would be no discovery. It would be the end of discovery. It would be the end of eroticism! Eroticism is a safari, you know what I mean? Children should find out later in life and have their own adventure.
I do believe children should be taught what sex is and how children come about. Of course, if a child grows up on the farm and they see the horses and the pigs doing it, they'll know someday they'll grow up and do the same thing. But it is something that can be talked about in a very simple and direct way. When a child asks a question one should never evade an answer and never lie. Children have the right to truthful answers to their questions. This is a very basic right."
Last Word on Tomi Ungerer
Tomi Ungerer's passing hurt me because not too many children were exposed to his drawings and stories. I've always critiqued contemporary writing because it's always trying to teach a message, while the art and the story falls behind. Ungerer brought curiousness, imagination and fascinating stories through his books. Ungerer was basically outcasted because of his "going too far" persona. He returned to writing children's books in 1997 with Flix – a pug being brought up by cats. His last book, Fog Island was a beautiful piece of art and a tribute to his permanent home, Ireland. In 1998, he was finally awarded the Hans Christian Andersen Award for his legacy with Children's books – think of it as a Nobel Prize for Children Literature. The naughty author will surely be missed.