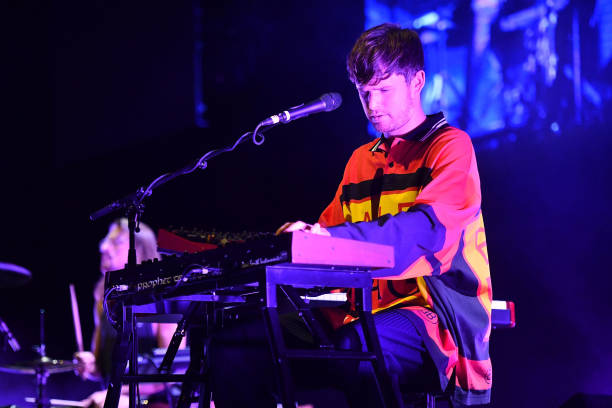 Our goal should always be to evolve as humans — to move forward and leave behind the negative tendencies and traits that hold us back and keep us from having meaningful relationships with ourselves and those around us.
This was the space James Blake was operating in as he worked on his stunning new LP, Assume Form. No longer will he be confined by the image created for him as a "sad boy," only capable to speak to the part of us that feels sorrow and loss. Blake is a different man in 2019, a man who has found love and happiness and is ready to share it with the world.
Assume Form
Sporting a stellar supporting cast, Assume Form is Blake at his most accessible and straightforward. There is a certain charm in Blake's decision to take his sound back to its foundational elements: moody, nocturnal beats and soundscapes, hushed vocals, and a lot of self-reflection.
"Mile High," an obvious album standout, finds Blake alongside Travis Scott and Metro Boomin bringing together each of their unique strengths to create a gentle pop trap banger that never gets louder than a whisper but works nonetheless. Blake is able to bring these attributes out in his well-selected guest list, which also include Moses Sumney, ROSALÍA, and an always engaging André 3000 on the infectious "Where's the Catch?"
This is the story with much of the album. In fact, the only time we ever get a glimpse at something beyond the gentle nature of Assume Form is in the early moments of "Can't Believe the Way We Flow," which then immediately comes back to this place of quiet reflection.
On Love and Positivity
Speaking on this reflection, Blake is in an entirely different space compared to his earlier work. For so long, Blake has been typecast as the sad guy who makes sad music, and perhaps his output thus far displays evidence of this, but Assume Form is Blake's answer to what he sees as a harmful view of his music.
In this stage of his life, Blake has found love, and he lets listeners in on what this means to him. Perhaps the most candid he gets on the matter can be heard on "I'll Come Too" and "Power On," two heartfelt ballads about his girlfriend, actress Jameela Jamil. Both of these tracks demonstrate a vast change of pace for Blake, finding him at perhaps his most giddy and sentimental to date — and that is not a bad thing. There is something alleviating about hearing Blake seemingly at peace in his music.
Blake ponders this reality on his early single "Don't Miss It," a track where he reflects on his past struggles with depression and isolation in light of his newfound happiness with Jamil. He lists off the ostensible benefits of experiencing this kind of sadness, everything from being able to avoid leaving the house to shutting off entirely; but he cancels all of these things out with, "But I'd miss it / Don't miss it / Don't miss it like I did."
Blake is aware of where he has been and the struggles that come with feeling so alone and empty in the world, and it's here he's finally able to gain some perspective, understanding of everything he has missed while being in that place, and he's finally ready to miss no more of it.
Last Word on Assume Form
James Blake's decision to create his simplest work to date had every reason to backfire, but the transparency he displays in his songwriting seems to call for something stripped down to the core, something that perhaps wouldn't come through had he decided to continue the more expansive experimentation we heard on 2016's The Colour in Anything.
It's an album that has certainly been divisive since its release in January, but if listeners truly give it a chance to speak for itself, they'll find that Assume Form is the album Blake needed to make to articulate this current moment in his life, and in that regard, it more than delivers.
Main Image Credit: