As a former NCAA champion and a former NBA All-Star, Toronto's Jamaal Magloire has enjoyed a lot of success on the basketball courts, but his focus now is on giving back to the community.
The Jamaal Magloire Foundation
Jamaal Magloire, the 40-year-old retired basketball great, understands that his success would not have been possible without the support and encouragement of others along the way. As a way to give back to the community, he started the Jamaal Magloire Foundation in 2017. The registered charity is dedicated to improving the lives of youth who live in economically deprived areas by helping them obtain academic and valuable social skills through sports and the arts.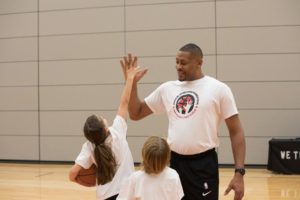 "Without mentorship and support, I'm not sure where I would be today," said Magloire. "I am incredibly thankful to those who helped me in my youth and I want to provide the same opportunity. I want to do everything I can to help kids achieve their dreams and reach their potential."
Helping At-Risk Youth Reach Their Potential
It is interesting to note that Magloire and NBA Hall of Famer Steve Nash are the only two Canadians to have played in the NBA All-Star game. Being in elite company with Nash, it is safe to say that Magloire knows a thing or two about reaching his potential – and is eager to help and inspire youngsters to do the same through his charity.
Executive director Patsy Coyle speaks in greater detail about the organization's key focus and goals: "The foundation is in its infancy, we are trying to create awareness and raise money so that we can execute programs to help kids," said Coyle, a native of Scarborough, Ont.
"Fundraising is our main goal. The Jamaal Magloire Foundation has a number of youth initiatives such as scholarships and free clinics that not only focus on basketball, but also life skills and a peer-to-peer mentorship program," she added.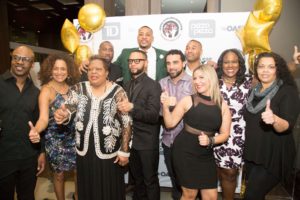 The high level vision of the organization is to provide at-risk youths with the resources and skills to successfully transition into adulthood and to reach their potential. In order to reach it's strategic objectives, the foundation has a number of high profile fundraising events planned this year – with the first of those coming this week in Toronto.
A Night With Soul
"Our first event this year is on March 6, which we've named 'A Night With Soul,' and it will be taking place at the enchanting Casa Loma," Coyle points out. "It is an all-inclusive food and drink affair with an intimate performance by Juno award winner Jully Black."
Attendees will be treated to food, signature cocktails, live performances, and entertainment, along with the opportunity to mix and mingle with Magloire and his celebrity friends.
Currently, all the VIP booths have been sold out but there are still a limited number of individual tickets available for purchase on the foundation's website.
Last Word on the Jamaal Magloire Foundation Fundraiser
With his charity's first big event of 2019 just around the corner, the basketball star turned philanthropist expects the party at Casa Loma will be one to remember.
"I'm excited to spend a night with people who are coming out to support my charity. I can't wait to meet everyone," said Magloire.
"Jully Black is sure to put on a great performance and I'm sure everyone can expect some surprise visits… We have a great auction table, incredible food and drink spread that Nick Di Donato and his team at Casa Loma have been working [hard on] to make sure this event will be one that everyone remembers."