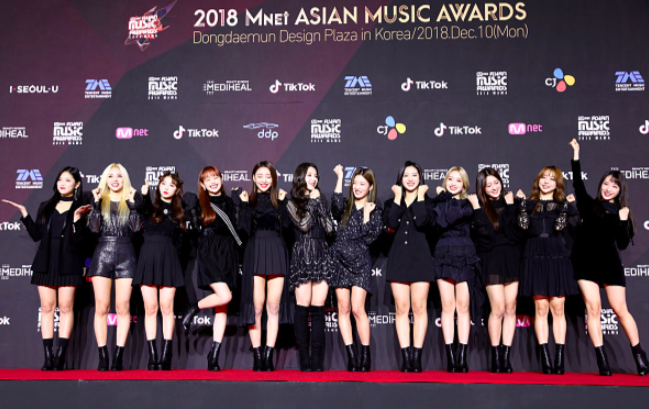 In my honest opinion, January for K-pop was very lame. There were releases here and there, but it wasn't like the months prior to it. Now that February has passed by, it feels like the scene is back to the form we saw in late 2018. Despite the quantity, this month, tons of quality music was put out. Let's look at my personal picks for February.
K-pop Picks from February 2019
ITZY – "DALLA DALLA"
For the longest time, JYP Entertainment had TWICE as their sole girl group. This changed in February when ITZY debuted with the song "DALLA DALLA." The song goes after an obvious girl crush concept, being a near opposite to what TWICE attains. The video and music are flashy, sassy, and unapologetic for being itself. In life we can't always tell someone straight up that we "don't care don't care really don't care," but if it helps, we can live vicariously through this song. The group was first promoted in January, with the music video for their song dropping on the 10th of February. 
Monsta X & Steve Aoki – "Play It Cool"
Monsta X has been a group that in my opinion, has consistently put out great music. With their recent comeback, the group got their first music show win for the song "Alligator." While I wasn't a huge fan of the title track of their latest album Take.2 We Are Here, I did enjoy their collaborative track with American DJ Steve Aoki. The beat produced by Aoki is amazing, as are the catchy vocals. I'm in love with the pre-chorus and then the dance break which replaces where a chorus would be. Aoki has had great work with K-pop groups in the past, including his "Waste It On Me" collab with BTS, but this is my top song from him. Though if we're talking about Aoki's whole discography, that's a different discussion. I still hold his older songs like "Steve Jobs (feat. Angger Dimas)" and "No Beef" with Afrojack close to my heart.
LOONA – "Butterfly"
After their debut in 2018, LOONA have made their first comeback with the song "Butterfly." With this song, the dozen members have set themselves apart from everyone else in the industry. Their videos are different and offer something that barely anybody else does. The video included great choreography, stunning scenery, and representation of numerous minority groups. Billboard said that the video was shot in six different countries. Their debut song "Hi High," while still being a good song, is incomparable to this. "Hi High" felt like a girl group going by what the textbook considers to be a girl group. This, however, doesn't feel like everything we've seen before. The group didn't fit into a pre-existing mold with this song and instead made their own.
Dreamcatcher – "PIRI"
Dreamcatcher's latest music video "PIRI" shows their dominance in the rock/K-pop genre. In the new song, what intrigued me was how they implemented rap into what is essentially a rock song. The video had great scenery, with very clean scenes that made the performance stick out. There aren't many people who do what Dreamcatcher is doing in the genre right now, which makes them an interesting group to follow.
YUKIKA – "NEON"
Japanese singer Yukika Teramoto made her debut in the K-pop scene this month with the single "NEON." The city pop song is matched with a nostalgic music video set in 1989 (presumably, since that's the date on the camera in points). Yukika won't be a stranger to some, as she participated in the 2017 survival show MixNine, finishing 34th. Her debut didn't make huge waves on the scene, but it's worth watching for sure. The song and video hit the nail on the head in achieving nostalgia. For someone like me, who hadn't seen her work before now, this was a strong first impression.
Last Word on February's K-pop Releases
This month was one where not everyone made great music. Don't get me wrong, there was a lot of great music, but if this article was about the top groups who put out music this month, whether the music was good or not, the list would be very different. We're early into March, but it's already looking to be a promising month. Groups like TXT will begin their careers as groups like MAMAMOO will be adding to their already extensive soundtrack.