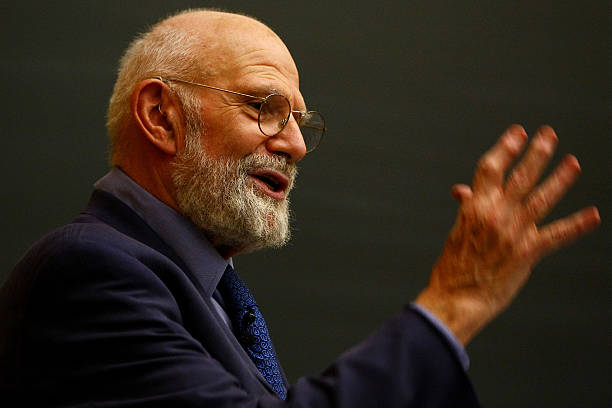 Oliver Sacks, medicine's poet laureate and arguably brain science's most iconic writer, has more writings on his life coming. Although the neurologist passed away in 2015, it seems that his writings on his incredible life are endless. After his death, a collection of essays, Gratitude, was released. Subsequently, in 2017, A River of Consciousness (another collection of essays), was also published. Moreover, on April 22, his last book ever written, Everything in Its Place – a collection of writings – will be available to readers worldwide. Many thought that this would have been the last of Oliver Sacks that we would ever read, but, other wonderful books on this larger-than-life character are coming our way.
More Tales on the Great Oliver Sacks
And How Are You, Dr. Sacks?
In 1980, Lawrence Weschler started to follow the famed neurologist after being hired by The New Yorker. He spent four years learning about this magnificent character that saw unique neurological cases and beautifully wrote about them. Weschler ended up not finishing the profile piece, honoring Sacks' request at the time. But, in his last days, when battling with cancer, Sacks "urged Weschler to take up the project once again." In fact, one can read an early profile piece on Oliver Sacks by Weschler on Vanity Fair.
On August, we'll be reading more on Sacks' life, through the lenses of Weschler in his book, And How Are You, Dr. Sacks?: A Biographical Memoir of Oliver Sacks. Here's a description of this upcoming book:
"Weschler sets Sacks's brilliant table talk and extravagant personality in vivid relief, casting himself as a beanpole Sancho to Sacks's capacious Quixote. We see Sacks rowing and ranting and caring deeply; composing the essays that would form The Man Who Mistook His Wife for a Hat; recalling his turbulent drug-fueled younger days; helping his patients and exhausting his friends; and waging intellectual war against a medical and scientific establishment that failed to address his greatest concern: the spontaneous specificity of the individual human soul. And all the while he is pouring out a stream of glorious, ribald, hilarious, and often profound conversation that establishes him as one of the great talkers of the age. Here is the definitive portrait of Sacks as our preeminent romantic scientist, a self-described 'clinical ontologist' whose entire practice revolved around the single fundamental question he effectively asked each of his patients: How are you? Which is to say, How do you be?"
The next project to be centered on Sacks' life was announced days ago. Dr. Laura J. Snyder, a philosopher, an expert on science history was granted access to the files of Oliver Sacks – only the Oliver Sacks foundation has access to these – and will be writing a biography on the celebrated writer. It is unknown when the book is coming out, but those who have read Snyder's The Philosophical Breakfast Club will surely enjoy this biography.
A Moving Life
What made Sacks so special was his insightful thoughts on science, especially neurology, and his compassionate view on life. This particular view was vividly recounted through the tales of his patients and case studies. Sacks had the rare ability to combine complex neurological disorders and neural processes with clear, poetic and delightful writing that made readers engaged on his patients and on the whole theme. He himself brought his disorders to center stage through his writings, like when his leg was heavily damaged in a mountain incident with a bull in Norway. The accident caused Sacks to develop a feeling of disconnection to his leg. Jerome Bruner, one of the pillars of cognitive sciences, wrote on his review of Sacks' book, A Leg to Stand On: "Sacks has written a book about a leg, his leg; but it is a story about the nature of selfhood—a narrative comparable to Conrad's The Secret Sharer."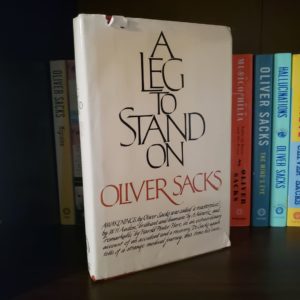 The Oxford-educated neurologist helped illuminate the workings of the brain, especially when the brain found itself in a disordered body. Whether it was autism, achromatopsia or Tourette's syndrome, Sacks makes sure that one could identify with his patients and with the different tales of their lives. Even Nobel laureate, Francis Crick, was fascinated with him, going as far to sitting Sacks next to him to tell him "stories."
Last Word on the New Tales on Oliver Sacks
April 22 is getting closer, and many of us who followed this wonderful life feel like we're losing a piece of us. Sacks brought attention to many lives that might have not been so fascinating or surprising if it wasn't for his books, essays, and other writings. Would we ever have known about a surgeon that suffered from Tourette's syndrome? Could have we ever see the masterful performance of Robin Williams in Awakenings if it wasn't for Sacks early interest and writings on his encephalitis patients back in the Bronx where he was the neurologist in charge? I doubt it. Sacks was a Victorian man – as his partner Bill Hayes describes – that landed a century later to this world. Thankfully and hopefully, Weschler's and Snyder's accounts will supply us with more on his moving life.
Main Image Credit:
Embed from Getty Images