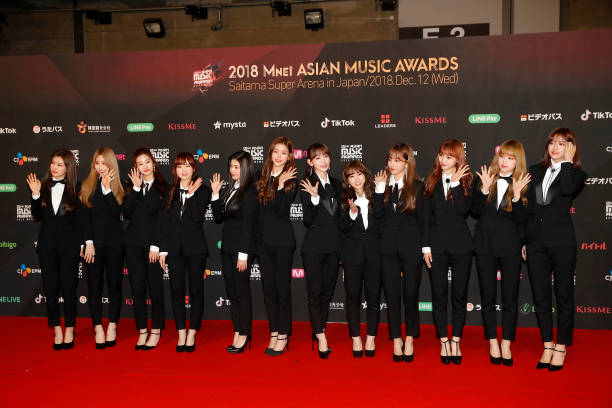 At this point, it has become an annual tradition for MNet to run a "Produce" season at some point in the year. The series has proven itself as a success for it's winners, with award-winning groups like I.O.I and Wanna One coming from the show. There is also IZ*ONE, who are the most recent group to come from a Produce series. Winners of PRODUCE 48, IZ*ONE has found success in Korea and Japan since their fall debut. After producing another girl group, MNet is set to make another boy group with this season, called Produce X 101.
A Preview of The "Produce X 101" TV Series
What To Watch Before The Premiere
This season will see a return to starting off with 101 contestants and ending with a certain number of winners who will debut. There is already a plethora of content out there on this season. Every single contestant has had their one-minute greeting videos, as well as a performance of the show's theme has been posted online. The energetic theme for the show is titled "X1-MA," and had the theme of not giving up. It had a similar intense choreography and energetic sound that themes before have also had.
A Recap of Episode 0
For anyone who doesn't have time or patience to watch every greeting video, highlights of them were shown on "Episode 0" of the season. The episode had Lee Hong-gi and PRODUCE 48 winners IZ*ONE watch various clips. Here's some of what happened on the episode.
The first thing the panel did was watch the performance of "X1-MA." They commented on how Lee Dong Wook is the national representative this year, replacing Lee Seung Gi. It was pointed out how the song has a dance break and how Son Dong Pyo got a dance solo at the end.
Fashion Show and 1-Minute Greetings
They watched the fashion show that the trainees took part in next. While by the looks of it every trainee competed in the fashion show, the ones highlighted on this episode were Kim Kook Heon, Won Hyuk, Park Sion, Lee Tae Seung, Kim Shi Hoon, Park Seon Ho, Cheo Seung Yeon, Kim Sung Hyun, Yu Ri, Kim Woo Seok and Cha Jun Ho.
The previously mentioned one-minute videos were watched next. The trainees highlighted were Lee Eun Sang, PEAK, Kim Hyun Bin, Kwon Hee Jun, Lee Tae Seung, Jung Jae Hoon, Kim Young Sang, Park Sun Ho, Kim Dong Bin, and Lee Eugene. There were some weird videos, like when Lee Tae Seung did the Produce 101 Season 2 dance in a dinosaur costume or when Kim Hyun Bin showed his energy by biking on a stationary bike while singing Zion.T.
Dance and Vocal Auditions
The dance and vocal auditions were shown next. Song Hyung Jin stuck out as he danced to many girl group songs including music from TWICE, Jennie from BLACKPINK and previous PRODUCE seasons. Kim Si Hoon danced to Celeb Five, a song that went viral during PRODUCE 48. Along with them, we saw dances from Hwang Yun Seong, Kwon Hee Jun, Choi Jin Hwa, and Baek Jin. We also got vocal performances from Kim Kwan Woo, Kim Sung Hyun, Cho Seung Yeon, Han Seung Woo, Lee Mi Dam, Nam Dong Hyun, Song Yu Vin, Kim Kook Heon, and Wei Zi Yue. Their songs were eclectic, with some performing ballad while others did rap.
The final series that was looked at is a personal favorite. The panel saw the "special talents" from some idols. These were too good to not all detail, so here's a list of each person and their talent.
Nam Do Hyun: Beatboxed and made bird noises
Song Dong Pyo: Did "angel" and "demon" faces
Cha Jun Ho: Spoke in "goblin language"
Kim Min Kyu: Placed lead on top of his eyelashes
Woo Je Won: Played music with his teeth
Lee Woo Jin: Mimicked a pigeon
Kim Yo Han: Played a recorder with a nostril
Lee Ha Min: Mimicked Lee Hong Ki
Jung Myung Hoon: Sang while doing some sort of galloping/slapping dance
Yu Ri: Mimicked inhaling helium
Sung Min Seo: Did a magic show
Looking Ahead To The Pilot
After that was watched, the broadcast concluded. The first episode of the season will officially air on Friday at 11 PM KST, with an obvious delay for people who are watching via subtitles.
Here is a full list of Produce 101 entrants:
Individual Trainee

Lee Eugene

Choi Suhwan

Kang Seokhwa

Kim Sungyeon

Park Jinyeol

Lee Hyeop

Lee Hamin

Im Siu

Jung Youngbin

A-CONIC

AAP.Y

Kang Hyeonsu

Lee Midam

Jung Myunghoon

Around Us Entertainment

Woo Jewon

Jeong Jaehun

Choi Sihyuk

Astory Entertainment

BrandNew Music

Kim Sihun

Yun Junghwan

Lee Eunsang

Hong Seongjun

C9 Entertainment

Chandelier Music

Cre.ker Entertainment

DS Entertainment

DSP Media

Song Dongpyo

Lee Junhyuk

Lee Hwan

E Entertainment

ESteem

Kim Seunghwan

Kim Jingon

Anzardi Timothee

Yuri

Enfant Terrible Company

Fantagio

Gost Entertainment

Happy Face Entertainment

HONGYI Entertainment

iME Korea

JH1

Jellyfish Entertainment

JYP Entertainment

Kiwi Media Group

Kim Hyeonmin

Song Changha

Lim Dahun

Krazy Entertainment

Maroo Entertainment

Lee Woojin

Lee Jinwoo

Lee Taeseung

MBK Entertainment

Kim Yeongsang

Nam Dohyon

Lee Hangyul

Million Market

MLD Entertainment

Music Works

NEST Entertainment

OUI Entertainment

Play M Entertainment

Choi Byungchan

Han Seungwoo

Plasma Entertainment

SF Entertainment

sidusHQ

Source Music

Kim Hyeonbin

Yoon Mingook

Tsai Chiahao

The South

Starship Entertainment

Kang Minhee

Koo Jungmo

Moon Hyunbin

Song Hyungjun

Ham Wonjin

Stone Music Entertainment

Think About Entertainment

TOP Media

Urban Works Media

Kim Dongkyu

Kim MInseo

Byeon Seongtae

Hong Sunghyeon

VINE Entertainment

WM Entertainment

Woollim Entertainment

Kim Dongyoon

Kim Minseo

Moon Junho

Joo Changuk

Cha Junho

Hwang Yunseong

WUZO Entertainment

YG Entertainment

Hidaka Mahiro

Wang Jyunhao

Yuehua Entertainment

Yu Seongjun

Cho Seungyoun

Hwang Geumryul
Main Image Credit: Embed from Getty Images