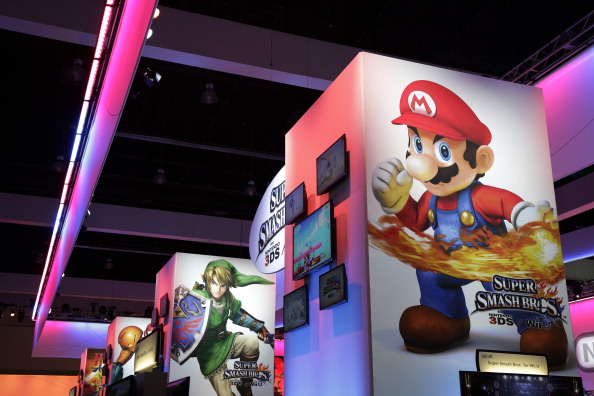 It is no secret that I am a fan of the Super Smash Bros. franchise. Starting with the Nintendo 64, Smash Bros. has five games under its belt. Every generation of Nintendo consoles has a Smash Bros. game, and I play and enjoy every single one. However, I would be lying if I said that the second game in the franchise did not hold a dear place in my heart. While I play Smash Bros. Ultimate a lot these days, there is something about Melee that is just magical. The top Melee players honed their craft and skill to the point where it feels like you are watching art when you see them compete. One of these players stood out to me more than the rest. Unfortunately, he went on a break due to problems with his health. But now we can all finally say: Welcome back, PPMD!
One of the "Five Gods" of Melee, Kevin Nanney Went Into a Hiatus Due to Health Issues
One of the Best
I started watching competitive Super Smash Bros. Melee all the way back in middle school. Players like Ken "Ken" Heong and Christopher "PC Chris" Szygiel duked it out to determine who was the best. In the meantime, Jason "Mew2King" Zimmerman also waited in the wings to later challenge for the crown. However, it wasn't until the surge of others like Joseph "Mang0" Marquez, Adam "Armada" Lindgren, and Juan "Hungrybox" DeBiedma that I was fully invested. The rise of the players mentioned gave way to the era of the Five Gods. This refers to the time when five players were consistently the top five placings in every major Melee tournament. PPMD was one of those five players.
Kevin "PPMD" Nanney's play first caught my eye in his sets versus Hungrybox. He was one of the first players to consistently take games off of Hbox's Jigglypuff using Falco. At the time, and still to this day, the match-up is considered to be in favor of the Pokemon.
*It's important to note that Kevin Nanney's tag was Dr. PeePee. He switched his name to PPMD when he got picked up by notable Esports team Evil Geniuses in 2014. He continues to be a part of EG to this day.*
PPMD is one of the most methodical players of his time. His conservative play and ability to not make rash decisions in the game describe his neutral and his movement. In a game where many like to go all out and play aggressively throughout, PPMD's style was a breath of fresh air. However, conservative does not mean boring. The level of precision in Nanney's style also earns him plenty of spots in any highlight reel.
Rise to the Top
2014 was the year the North Carolina native picked a lot of consecutive wins in tournament. He developed a Marth due to his struggles against Mew2King, and for a while, it looked like Nanney had an answer for everyone and everything. This is impressive in its own right because North Carolina is not considered to be a powerhouse region like South California or Florida. The fact that PPMD was able to keep up with the best at the time is a testament to his work ethic and drive to be the best player in the world. And for a time, it seemed like he was. PPMD secured first place at Apex 2015. This is considered one of the best performances of his career. Additionally, his Grand Finals sets versus Armada are some of the best Melee ever played.
Reasoning Behind PPMD Fandom
After Apex 2015, Kevin Nanney lost some steam in his tournament placings. The last tournament he attended was Battle of The Five Gods, where he placed 10th. This was his worst placing tournament since Pound 4 back in 2010. PPMD has a history of dealing with depression, but his problems were a lot more noticeable in the last years of him competing. Up until 2019, he was on a hiatus from competitive Melee while he took time to recover from his health issues. As fans, we just wanted to make sure that he was okay. PPMD is one of the most likable figures in the Smash community, and it was sad to not know how he was feeling. However, just recently he decided he was well enough to start streaming again, with a possible return to competitive play in the future.
Kevin Nanney is a fighter. PPMD is an inspiration to those who struggle. He has been taking care of himself and making his health a priority. My admiration for PPMD goes beyond his play. Yes, he is one of the best of all time. Yes, he is one of the Five Gods of Melee. But more important than that, he is a person who went toe to toe with depression and won. PPMD recognized that he needed help. Even when his other issues started overtaking him, he did not give up. He is an inspiration to those of us that struggle with our own demons. He certainly is to me.