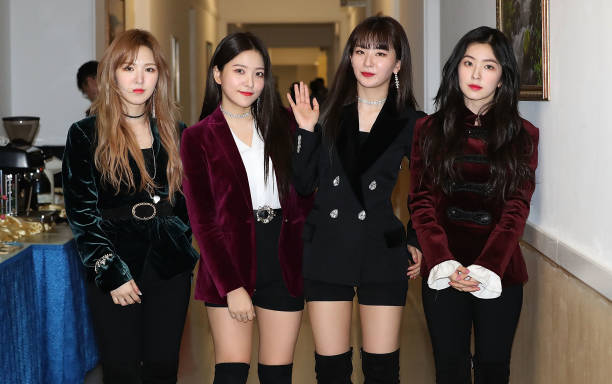 After a six-month absence from putting out music, Red Velvet came out in June with a new EP titled 'The ReVe Festival' Day 1. The six-track project was headlined by "Zimzalabim." While the mini-album came out last week, this review is no honeymoon. There are parts of it that are praised, as are there parts that are heavily criticized. It's no doubt that this release raised some eyebrows as it's nowhere near the classic pop or R&B that Red Velvet is known for producing. Let's look at the latest comeback from SM Entertainment's girl group.
A Review of Red Velvet's 'The ReVe Festival' Day 1
Tracklist:
Zimzalabim (Title Track)

Sunny Side Up!

Milkshake

Bing Bing

Parade

LP
Track 1: Zimzalabim
Although there are dozens of Red Velvet songs that I love, I have struggled with enjoying their music in the past. Their last title track "RBB (Really Bad Boy)" was a song I really disliked when it first came out. Months later I enjoyed it, but even at the time of its initial release, there were some things I liked in it. For example, the styling of the members in the video was pretty cool. For this title track, there seems to be a criticism in nearly every category of its production.
First, let's talk about the song. The concept of blending different genres and categories into one song is nothing new, but in this song, it didn't seem to work well. The intro, verses, chorus, and bridge all felt like completely separate songs. It was like every time a new section started I was pressing skip on a playlist and starting a new song. And that's not saying each part was good, it's just the way they were brought together didn't make sense. Although that was the case for the instrumental, the vocals were good throughout. In the vocal department, Red Velvet doesn't have to prove to us that they can hit phenomenal notes, but they sure still do. The bridge easily is the highlight, with Seulgi, Joy and Wendy all having their time to shine in that moment.
The music video felt like it had a few missteps in it. While the set design and video effects were cool, the outfits were something to be forgotten. In one scene it looked like Wendy is wearing a green rug as a top. For all I know it could be like a $1200 article of clothing, but it just looked bad. I also didn't like the plaits/dreads that Joy had in some scenes. I actually didn't have an issue with the choreography for the song. It fits the song well. Concept-wise this is the weirder Red Velvet which is always fun to see. We get songs like "Power Up" where they're purely enjoying the summer, and then we get songs like "Peek-A-Boo" where they kill a pizza guy, or "Zimzalabim" where at one point they're riding a firework that explodes in the air. You can't truly explain what the video is trying to do. But, at the same time, it kinda makes it endearing. The only part I really picked up on was the constant carnival theme which fits the "ReVe Festival" theme.
Track 2: Sunny Side Up!
I've always had high praise for the b-side tracks that Red Velvet puts out. For 2018, I gave The Perfect Velvet the Album of the Year award. Their more chilled out tracks that wouldn't be put as a title track come out when mini-albums are put out. In the past, we have seen more R&B focused b-sides, but that wasn't seen on this mini. "Sunny Side Up!" was easily my favorite title track, and I must not be alone on that since it is the only b-side to surpass one million Spotify streams (the rest sit around 500-700k). I told a friend recently that "chill Red Velvet" never seems to miss the mark. This sure proved that.
Track 3: Milkshake
"Milkshake" is another fun song on the album. Right off the bat, Joy hits an impressive note screaming "Milkshake!" before the first verse starts. That's how you know they aren't coming to mess around. The pre-chorus verses are my favorite part of the song as they are catchy. Besides the catchy-ness of the pre-chorus, this song didn't take up much rent in my head after it's release. It was one of those songs where there isn't anything bad about it, but it's not something to phone home about. 
Track 4: Bing Bing
The same criticism of "Milkshake" will get carried over to "Bing Bing" here. This song felt like it had no real sting to it. It came and went, and that's it. It just felt like it needed a little something more to become a full song. I liked how it started off, but the rest just felt like a blur to me. 
Track 5: Parade
"Parade" was the second best song on the EP. With a relaxed and slow start, the song picks up the pace when it comes to the pre-chorus and chorus and becomes energizing. Similar to the concept of the album, the song felt like a rollercoaster ride. I've heard some people describe this song as one that could even go as a title track. I don't see that honestly, but it works amazingly how it is. The only part of the song I dislike is the unnecessary bells during the chorus. 
Track 6: LP
The mini-album ended off with what was another great track. "LP" was another example of a chill song that the group will never fail in making. From the instrumental to the lyrics it's a cute song that's hard to hate. The saxophone solo acting as the bridge of the song was a great change up from what we usually hear. It's a funny coincidence that all of the songs that started quietly were the ones on this album that I liked. 
In Conclusion
While I struggled to find a ton of enjoyment in the title track, the b-side songs delivered, but that's expected with Red Velvet. While this title track was not my favorite from the five-member group, I do appreciate how they experiment. Their range of concepts and music is something that nobody else is coming close to in the genre. While not loving the song, I can respect that the group is constantly trying new things with 'The ReVe Festival' Day 1.
Main Image Credit:
Embed from Getty Images