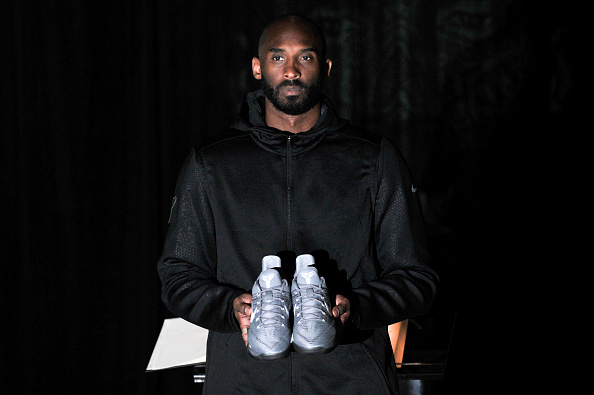 A collaborative partnership between Undefeated and Nike produces countless merchandise each year with some large releases intertwined. This upcoming 'Mamba Day' (August 24th), to celebrate Kobe Bryant, the brands will release the Kobe IV Protro in four distinctive styles. The Los Angeles Lakers, Phoenix Suns, San Antonio Spurs, and the Milwaukee Bucks will each have a specific set for the new release.
UNDEFEATED x Nike Zoom Kobe IV Protro Shoe Release
The CEO of Undefeated, Eric Peng Chang, also added that the teams selected are for the members of Team Kobe. Devin Booker (Suns), DeMar DeRozan (Spurs), Kyle Kuzma (Lakers), and Giannis Antetokounmpo (Bucks) are the players associated with the shoes.
View this post on Instagram
The Popularity of the Shoes
Anything Kobe-related in sneakers is a mainstay in the basketball community. The first version of these shoes appeared in 2009 and have had a few color updates as the years have gone by. Just last year, the first pair had a color overhaul and the bright oranges and greens shimmer with patent leather and some glossy finish. A few of the previously named players have had the shoes on for appearances and workouts as well as some high school players competing in the Uncle Drew game.
NBA players need signature shoes. It's almost a measure of their talent nowadays. Steph Curry had his moment of conflict with his Under Armour shoes a few years back, but that has since been mostly forgotten. However, that sort of connotation to either bad shoes or ugly shoes can be negative for players. The fans approval of players shoes is integral to their popularity in the league and for more lucrative shoe deals.
Nike knows this rule best, and slapping Kobe Bryant's name and number on a shoe is a successful move every time. This Mamba Day (8/24) the Undefeated x Nike Zoom Kobe IV Protro pack will be available, potentially not for long.
Main Image:
Embed from Getty Images