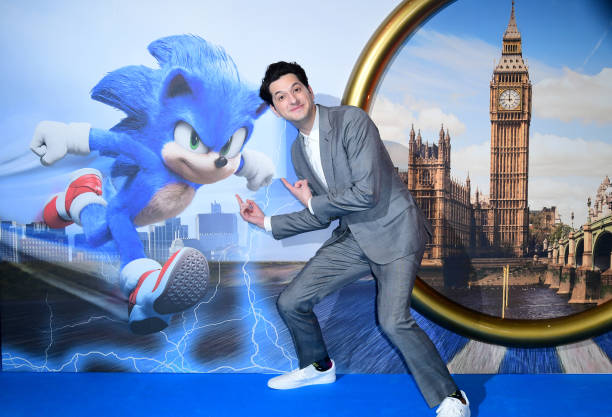 On this episode of Video Games 2 the MAX, Sean Garmer gives his thoughts on the Sonic Movie, Marc Morrison talks about the Fire Emblem: Three Houses DLC, and some major topics drive the conversation.
The show begins with a short conversation about Media Molecule's Dreams and what the guys are interested in checking out about the game. Marc then gives final thoughts on Dragon Ball Z: Kakarot and also discusses the Fire Emblem: Three Houses DLC too. While Sean gives spoiler-free thoughts on the Sonic Movie.
The PS5 price debate and whether or not Sony will have first-party exclusives in year 1 of the console drive a large part of the conversation on the show. Plus, Geoff Keighley not doing E3 2020 and what it says about the current and future state of E3 as a show. Additionally, the duo also discusses Disney wanting more games from their franchises, Disney saying no to Sora in Smash, and breaking free Persona onto the Nintendo Switch.
In the main topic, Sean and Marc talk about Xbox Gamepass, its future, and will it push Sony to make PS Now into something similar, and could other big publishers follow suit as well? They also discuss if Gamepass's existence affects game quality and if exclusives truly are anti-consumer as well.
Timestamps:
Intro-Dreams Talk: (0:00)
Games We are playing: Fire Emblem DLC (10:55), Sonic Movie (16:55)
News Topics: Best of January NPD (27:43), Diablo and Overwatch Cartoons (31:20), Goose Game wins at D.I.C.E. (34:00), PS5 Price (38:30), Geoff Keighley not at E3 2020 (1:11:29), Disney wants more games, No Sora in Smash (1:17:25), Break Free Persona (1:38:55),
Main Topic:
Is Xbox Gamepass the future of games and are exclusives really anti-consumer? (1:51:00)
Discussing the PS5 Price, the Sonic Movie, and much more
About Video Games 2 the MAX
A podcast where Sean Garmer and Marc Morrison get together to talk about everything involving Video Games. Every week, they discuss what they are playing or reviewing, the gaming news of the week, upcoming games, and more.
Listener Questions
If you'd like to get in touch with one of our hosts you can email us at [email protected] or find us on social media.
Follow on Twitter: Sean, Marc, W2M Network
Listen to the show on your favorite podcasting app
Apple Podcasts
Stitcher
Spotify
I-Heart Radio
Youtube
Sean Garmer
Sean Garmer has a long history with Video Games, since childhood. But truly, things got serious when he discovered Pokemon on the Gameboy and thus his Japanese RPG fandom was born. Sean has channeled that love of games into reviewing them. Not only that, but he also analyzes the games industry on the Video Games 2 the MAX podcast, and writes about it on various sites. Sean pretty much plays any kind of game nowadays, but he still prefers his first love, the JRPG.
Marc Morrison
Marc Morrison brings years of experience writing about games and of course playing them. He currently writes a Top 8 column every week at 411mania and also reviews games as well. Marc plays different kinds of games and he takes analyzing games to heart. Marc also brings a practical look at the Entertainment realm and is happy to spend time talking Doctor Who or another TV show.
Main Image Credit:
Embed from Getty Images