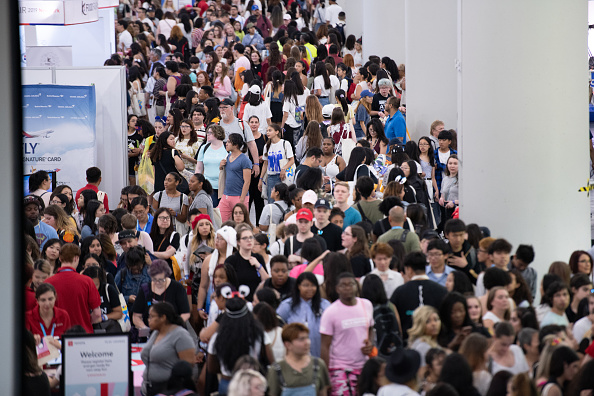 One of the largest international K-pop conventions of the year, KCON New York, has canceled their 2020 weekend of events due to the ongoing outbreak of COVID-19. The event was set to take place from June 12th to 14th.
KCON To Skip Their New York Weekend Due To COVID-19
"After consulting with government authorities, health experts and our partners, we have decided to officially cancel KCON 2020 NY," said KCON in an official statement on Thursday afternoon.
KCON is going to give full refunds of any purchases of "Early Bird" tickets that were made for this event.
It was announced earlier in the year that KCON NY was set to take place at the Javits Center in New York. Currently, the convention center is being built into a space that can handle the overflow of hospital patients as COVID-19 cases start to overwhelm New York hospitals.
As of Thursday, the state of New York reported 37,000 cases of COVID-19, making the state with most cases.
The Status of KCON LA
KCON tours the world every year, also holding concerts and conventions in Japan, Thailand, and Los Angeles, California. KCON LA is currently set to take place at the Los Angeles Convention Center from August 27th to 30th.
"We are monitoring the situation closely as we plan for KCON 2020 LA," said representatives for KCON in a statement.
Past KCON events
KCON Japan was originally planned to take place in early April, but was postponed. The lineup for that event was billed, including big groups like TWICE, Stray Kids, DAY6 and Cherry Bullet. The new date for the event has not been announced yet.
In 2019, KCON NY took place at Madison Square Garden and the Javits Center. The evening concerts saw performances from some of the top acts in K-pop, like TXT, (G)I-DLE, IZ*ONE, ATEEZ and more.
KCON first started holding events in 2012. KCON has previously also been held in Australia, United Arab Emirates, France, and Mexico.