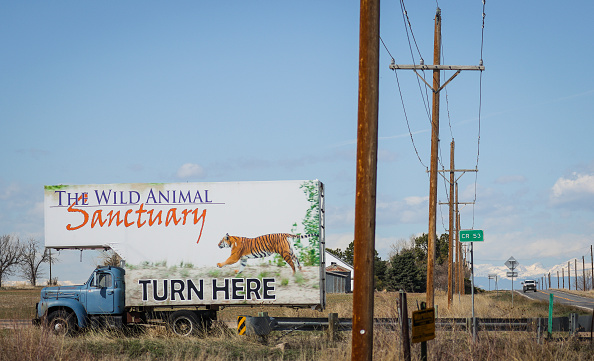 Everyone is feeling like the "bad guy" due to their race, gender, sexual orientation, religious practice, or social status in 2020. Prejudice is the problem. The "other" is seen as a block to personal success. Except in The Wild West. Joseph Maldonado-Passage, or Joe Exotic as he is called, is showing that it's not an identity that makes or breaks a person. It comes down to attitude and habits. Thanks to Coronavirus quarantiners, Tiger King: Murder, Mayhem, and Madness is Netflix's number one streamed documentary as animal abuse meets entrepreneurial genius.
Animal Abuse Meets Entrepreneurial Genius in a Bermuda Triangle of Madness
A World in Chaos United by a Chaotic Saga
There's more to Wisconsin than cheese and cows. And there's more to Oklahoma than Natives and bombings. The Sooner State has a long history of spitting out storytellers. Rex Linn, Carrie Underwood, and DWe Williams' "Rhythmically Speaking" are just a few. It's not that surprising that a "gay, gun-carrying, redneck with a mullet" is joining the ranks, moving a conversation about the state's G.W. Zoo onto everyone's social media feed. Other settings are Carole Baskin's Big Cat Rescue, located in Tampa, FL and Kevin "Doc" Antle's Myrtle Beach Safari in South Carolina.
The drama that unfolding between the three and their staffing is creating lots of talk about human behavior, both with each other and with animal kind. The three "bad guys" have been poking and prodding each other for years while making millions and racking up loyal social media followers.
Abuse aside, their business skills can't be denied. Joe gained exposure by running for president and governor within the span of the last four years. His producer, Rick Kirkham states, "There was something so odd about the man, and yet, he had so much confidence because he owned the world in his head." But neither he, nor any human, owns the world and there are less than 4,000 tigers remaining in their natural habitat, while there are 5,000 to 10,000 in captivity in the United States.
Humane Society to the Rescue
The Humane Society of the United States started investigating GW Zoo and similar operations in 2011. Businesses that profit off wild animals as "pay for play props" allow animal mistreatment; a huge public safety concern. Since 1999, five children and 19 adults have been killed and many more have lost arms and legs. As of now, five states have almost no laws regarding the private ownership of dangerous wildlife. Those states include Alabama, Nevada, North Carolina, Oklahoma, and Wisconsin.
Regulations put in place by the Animal Welfare Act of 1966 are both weak and outdated, meaning people with big cats are not held responsible for the conditions the animals live in. There is legislation making its way through Congress to fix this. The Big Cat Public Safety Act, H.R. 1380, will be voted on by the House of Representatives in the coming months and a companion bill, S. 2561, is in the Senate. The bill will end cub petting activities and stop people from owning big cats as pets.
Remorse and the Road Ahead
In the final episode of Tiger King, Joe appears to be the only person with any remorse for his zoo keeping admitting, "I deprived them of being chimpanzees. Did I do it on purpose? No, I was wrapped up in having a zoo." The docuseries is educating many and will make its way to more screens.
The result can be more care and attention given to how "others" are treated. The decade ahead will be one of rebuilding and teamwork is needed to make that dream work. Joe's former business partner, James Garretson puts it best, "Everyone wants to be the biggest, but nobody focuses on being the nicest." Prove him wrong.