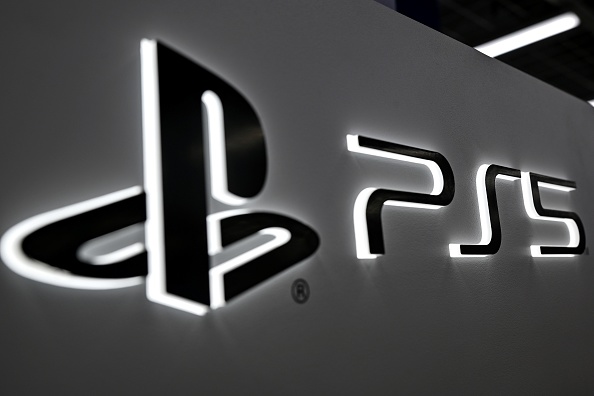 On this episode of Video Games 2 the MAX, hosts Sean Garmer and Marc Morrison are joined by Jens Dietrich and Randy Isbelle to discuss the PlayStation 5. Yes, next-gen has finally arrived. Of course, being a console launch means there are also all these games to talk about along with it.
Jens, Randy, and Marc all have the console and they describe the things they love the most about it. From the magical Dualsense controller to the updated graphics for older titles and beyond. Sean and Jens also found out that their Xbox Series X consoles are arriving by Tuesday too. So, we may have another show soon to discuss that console as well.
The guys also talk about the set up for the console, transferring saves from PS4 to PS5, and how buying cross-gen games can mean that you wind up playing the PS4 version on your PlayStation 5.
Speaking of games, there are a lot of them to go through. Astro's Playroom gets a lot of love from everyone and why it deserves to be in the top games of 2020 discussion. Spider-Man: Miles Morales plays extremely well and looks great. While Marc also spent time with Call of Duty: Black Ops Cold War and Assassin's Creed Valhalla. Jens is in love with the Demon's Souls remake. Plus, Randy is struck by the oddity and absurdity of Bugsnax.
Sean and Jens also delve into quite a bit of Yakuza: Like A Dragon and Fuser. While Sean rounds things out with his feelings on The Falconeer and Kingdom Hearts: Melody of Memory.
The News
Furthermore, there's also news to talk about. The NPD numbers are out for October 2020 and the Nintendo Switch is still selling like crazy. Plus, a game from last year and Animal Crossing still lead in-game sales too. Sean gets into why Microsoft may focus more on revealing ecosystem numbers and not console sales. While everyone tackles Yukes making AEW games.
Not to mention, Yakuza: Like A Dragon not being sold on Xbox Series X in Japan sparks a debate on Microsoft potentially partnering with Japanese studios in the future. The Mass Effect and Nioh collections for the new consoles, and a few other things.
This is a jam-packed show that ran fairly long because everyone was excited to talk about the PS5 and all these new games. A new generation of gaming is here and it has certainly started off in an impressive fashion.
It's Here! The PlayStation 5 is Here!
Timestamps:
Intro and explanation why there are no Xbox Series X impressions on this one (0:00)
The PlayStation 5 and its launch games (Astro's Playroom, Spider-Man: Miles Morales, Assassin's Creed: Valhalla, Call of Duty: Black Ops Cold War, Devil May Cry 5: Special Edition, Demon's Souls, Bugsnax) (4:50)
Other games discussed that are played on Xbox One or Xbox One X consoles: Yakuza: Like A Dragon, Fuser, Kingdom Hearts: Melody of Memory, and The Falconeer (54:50)
Headlines:
The new Mortal Kombat Movie Gets Delayed (1:25:17)
Take-Two Interactive officially buys Codemasters (1:27:40)
Mass Effect Remastered Collection Announced (1:29:20)
Nioh Collection announced (1:34:25)
Microsoft focused on player data and not sales data (1:39:15)
NPD numbers for October 2020: Nintendo Smashes Again (1:43:00)
Yukes making AEW video games (1:52:22)
Sam & Max getting a remaster (1:57:40)
Cortana is recast in the Showtime HALO TV show (2:00:00)
Yakuza: Like A Dragon not releasing on Xbox Series X in Japan, Could Microsoft partner with some Japanese studios (2:03:25)
About Video Games 2 the MAX
Video Games 2 the MAX is a podcast where Sean Garmer and Marc Morrison get together to talk about everything involving Video Games every week. they discuss what they are playing or reviewing, the gaming news of the week, upcoming games, a special topic, and more.
Listener Questions and Reviews
If you'd like to get in touch with one of our hosts you can email us at w2mnetw[email protected] or find us on social media. You can also like the W2M Network Facebook Page and review us on Podchaser or any of your favorite podcast listening apps.
Follow on Twitter: Sean, Marc, Jens, W2M Network
Listen to the show on your favorite podcasting app:
Apple Podcasts
Stitcher
Spotify
I-Heart Radio
Youtube
Sean Garmer
Sean Garmer has a long history with video games, since childhood. But truly, things got serious when he discovered Pokemon on the Gameboy, and thus his Japanese RPG fandom was born. Sean has channeled that love of games into reviewing them. He also analyzes the games industry on the Video Games 2 the MAX podcast and writes on various sites. Sean pretty much plays any kind of game nowadays, but he still prefers his first love, the JRPG.
Marc Morrison
Marc Morrison brings years of experience writing about games (and of course, playing them) to Video Games 2 the MAX. He currently writes a Top 8 column every week at 411mania and also reviews games. Marc plays all different kinds of games and takes analyzing them to heart.
Main Image:
Embed from Getty Images