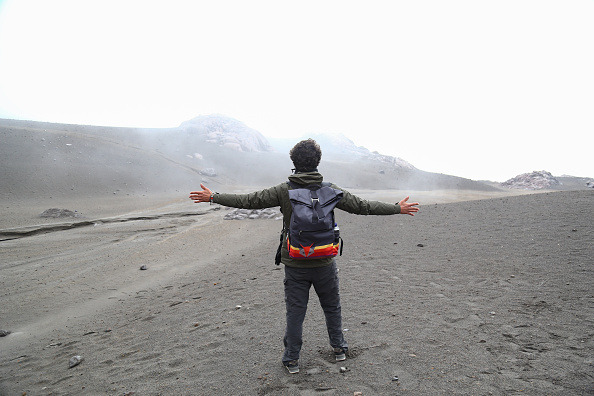 Whilst the 2000s was a pivotal decade for the travel industry, the 2010s witnessed the union of travel and technology. As a result, travel has undergone a dramatic transformation in the past decade with societal trends only predicted to continue to shape the ways in which we experience the world as time goes on. Continue reading to find four ways travel has changed in the past decade.
Looking at Four Ways Travel Has Changed in The Past Decade
1.
Travel planning
When it comes to planning a holiday today, the entire process can be done either online in the comfort of your own home or on the go whenever and wherever you may be. This includes booking flights, accommodation, excursions, and even travel insurance from an industry-leading provider such as Staysure. A mere decade ago, an in-person travel agent was required to plan and book your holiday from start to finish and ensure you got the most bang for your buck. With greater flexibility and autonomy when it comes to travel, you can plan a holiday to suit your individual budget and lifestyle in more ways than ever before.
2.
Low-cost airlines
Low-cost airlines may have first burst onto the scene in the 1970s, but the industry has only taken off during the past decade. Since 2009, the number of low-cost airline carriers has more than doubled. This is predominantly due to the formation of a number of brand-new airlines looking to command a share of one of the fastest-growing markets in the travel and tourism industry. Several leading airlines have also cut costs to compete in an oversaturated market and encourage existing customers to continue benefitting fromtheir services. You must, however, be aware of any hidden fees. Whilst the cost of a seat may be relatively cheap, you may be required to pay for a number of additional extras such as seat selection, in-flight catering, and even increased baggage allowance. The rise in low-cost airlines has resulted in the average price of a flight reaching its lowest in over 40 years.
3.
Self-catering accommodation
In 2008, a website called Air Bed and Breakfast claiming to cater to an up-and-coming niche offered a few hundred rooms to rent for one fixed price. Within two short years, it rebranded to Airbnb and the self-catering accommodation revolution was born. A mere decade ago, travellers were forced to choose between a hotel room, a hostel, or a holiday rental. Today, there is an endless amount of accommodation options to choose from whether you are on the hunt for a short-term city break or month-long trip. With greater price points than ever before, there are self-catering accommodationoptions available for travellers on a budget or those looking to splash the cash.
4.
Travel photography
Taking photographs on holiday can be a great way to capture once-in-a-lifetime memories or just share a much-cherished trip with your loved ones. But whilst this used to be a secondary priority, it is now an industry in its own right. With more ways to get involved in travel photography than ever before, you can choose to snap a couple of shots on your smartphone as you go or come equipped with an industry-leading professional camera. The rise of smartphone photography has made it easier than ever to keep your followers updated with your travels whenever and wherever you may be.
The travel industry has changed dramatically within the past decade. From travel planning and low-cost airlines to self-catering accommodation, and travel photography, a holiday is no longer a chance to escape and unwind but an opportunity to put your digital prowess to the test and enjoy the trip of a lifetime.
Main Image Credit Embed from Getty Images