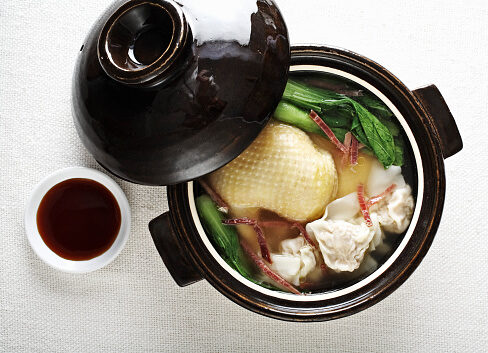 As the days are getting shorter and the weather is getting colder, it feels right to have a large pot of soup simmering on the stove-top. A staple soup my wife and I always go to a traditional chicken Filipino Tinola. We've developed a tasty and simple recipe for Filipino Tinola which is packed with flavor and tastes delicious.
What is Filipino Tinola?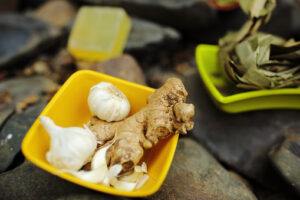 A few years ago I went and visited my wife's in the Philippines we were served a delicious and traditional meal. Filipino Tinola chicken soup with ginger and other delicious spices. It is a thick vegetable and chicken soup with strong flavors.
Hearty and thick seasonal vegetables, chicken, and spices. It is simple and delicious. Also, Filipino Tinola traditionally would be served over rice. So it is even more hearty and filling during these colder seasons.
Filipino Tinola Ingredients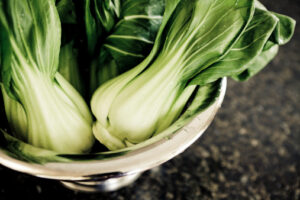 Time: 1 -2 Hours
Tablespoon Ginger

Four Garlic Cloves

1 Cup White Rice

Four Chicken Thighs

Two Leeks

Two Bok Choy

Three Carrots

Two Potatoes

Water

Salt and Pepper

Two Chicken Stock Cubes

Two Tablespoons Fish Sauce

One Teaspoon Sesame Oil
Steps
Begin boiling water, and salt your water. While waiting for water to boil begin dicing ginger and garlic.

Once water is boiling add diced ginger and garlic, chicken thighs, and stock cubes, and cover. This way the chicken will cook while absorbing the flavored broth and aroma.

Add Fish Sauce and Sesame Oil.

Add Salt & Pepper. Stir and cover.

Peel your carrots and potatoes. Dice your carrots and potatoes. Add carrots and potatoes to the soup broth. Stir and cover.

Dice the bok choy and leeks. Regarding the leeks, we will only be using the thick white part of it, not the leaves. We will be using the entire bok choy though. Add to pot. Stir and cover.

Begin cooking rice.

Let the soup simmer for 1-2 hours, while covered. This way your chicken fully cooks and the broth flavors and aroma start to properly blend.

Taste, add more salt and pepper if desired.

Serve over white rice and enjoy!
Everyone loves this dish because it is full of thick, hearty food, and full of flavors. It is very memorable. And to make your life easier, this dish lasts very well in the fridge for up to two days and can even be frozen for up to a month.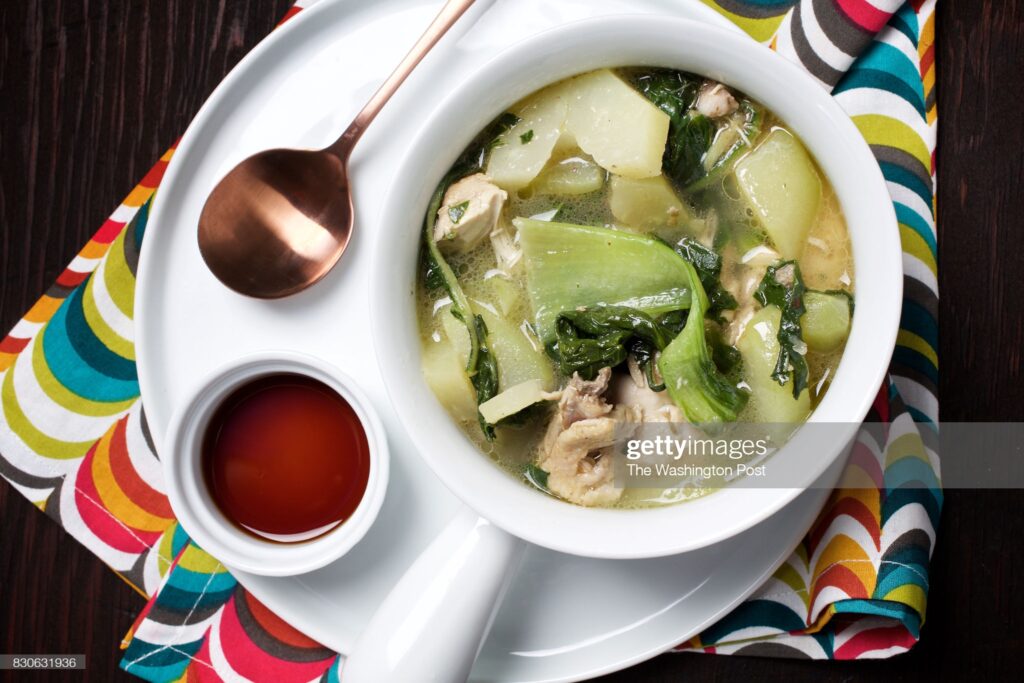 Featured Image Credit: