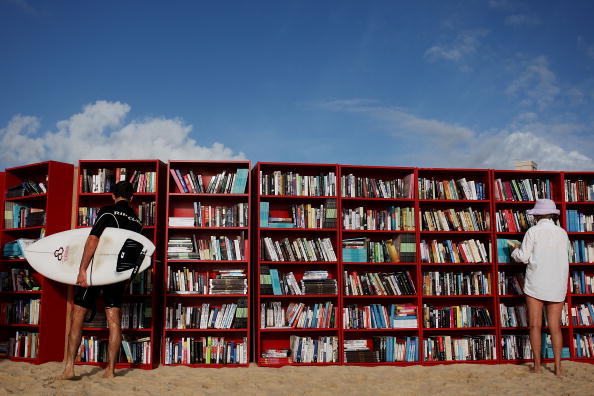 For readers across the globe, Young Adult (YA) books are always a delightful treat. Be it sipping some hot chocolate while flipping the pages through a romantic voyage, or switching on your bedside lamp to finish a fantasy thriller – nobody likes the thought of running out of books to read.
To remove any chances of post-book blues, we are here to help you with new recommendations. And as better as it gets, 2022 already has some amazing reads under its sleeve. Get ready to add a bunch of great upcoming titles to your library!
"LOVE, DECODED" BY JENNIFER YEN
Book Blurb:
For fans of Jenny Han and Jane Austen, a rom-com that's equal parts hilarious and heartfelt about the unexpected consequences of one teen's quest to help her friends find love, from the author of A Taste for Love.

High school junior Gigi Wong strives to be the best. After all, that's what everyone expects of her—her parents, friends, and even potential colleges. Thankfully, her best friend, Kyle, is always there to listen with a smile and a delicious bowl of ramen. Still, with her future—and her dreams—on the line, how is she to stand out when her classmates seem so perfect too?

Her answer comes in the form of an app writing contest. If Gigi can secure the nomination to represent her school, she has a chance at a prestigious tech internship. That's sure to get her applications noticed . . . All she needs is a winning entry.

When transfer student and new friend Etta confides that she's struggling to fit in, it gives Gigi an idea. What if she takes what she's learned from shadowing her aunt Rose, a professional matchmaker, to create a fun friend-making app? Perfect!

In fact, Gigi's app soon goes viral at school. Suddenly, she's the center of attention—and a major scandal. She never meant to hurt anyone, let alone Etta and Kyle. Can she save all she worked so hard for and the relationships that mean so much to her?
Reasons to give it a read: If you haven't already read A Taste for Love by Jeniffer Yen, you're absolutely missing out on a lot. But even if you haven't, this book is a good place to start. The story progresses as a slow-burning YA romance, that focuses more on the coming-of-age aspect of the new generation. The right balance of light humor, young competition, characterization, and subplots keeps things interesting until the last page. If you're looking for a lively read that would refresh your mind, whilst journeying you through the life of a modern teenager, then this is the right choice for you. Yen will surely come up with better versions of her literary caliber in the future, but until then, Love, Decoded is a decent way of enjoying her art.
"NO FILTER AND OTHER LIES" BY CRYSTAL MALDONADO
Book Blurb:
You should know, right now, that I'm a liar. 
 
They're usually little lies. Tiny lies. Baby lies. Not so much lies as lie adjacent.
          
But they're still lies.

Twenty one-year-old Max Monroe has it all: beauty, friends, and a glittering life filled with adventure. With tons of followers on Instagram, her picture-perfect existence seems eminently enviable.              
 
Except it's all fake.          
 
Max is actually 17-year-old Kat Sanchez, a quiet and sarcastic teenager living in drab Bakersfield, California. Nothing glamorous in her existence—just sprawl, bad house parties, a crap school year, and the awkwardness of dealing with her best friend Hari's unrequited love.

But while Kat's life is far from perfect, she thrives as Max: doling out advice, sharing beautiful photos, networking with famous influencers, even making a real friend in a follower named Elena. The closer Elena and "Max" get—texting, Snapping, and even calling—the more Kat feels she has to keep up the façade.    
 
But when one of Max's posts goes ultra-viral and gets back to the very person she's been stealing photos from, her entire world – real and fake — comes crashing down around her. She has to figure out a way to get herself out of the huge web of lies she's created without hurting the people she loves.   
 
But it might already be too late.
Reasons to give it a read: Crystal Maldonado returns with the fabulous story of Kat Sanchez. The insecure, self-conflicted teenager is desperate to make an online impact for which she falls into the game of cat-fishing. Enjoying the fruits of her trickery initially, Sanchez is absorbed quickly into a trap that might cost her dearly. The story revolves around the falsehood that social media imposes upon us and depicts the scary extent to which teenagers can go in search of virtual fame. Definitely, a must-read for the adolescents out there, and their parents as well.
"I MUST BETRAY YOU" BY RUTA SEPETYS
Book Blurb:
A gut-wrenching, startling historical thriller about communist Romania and the citizen spy network that devastated a nation, from the #1 New York Times bestselling, award-winning author of Salt to the Sea and Between Shades of Gray.

Romania, 1989. Communist regimes are crumbling across Europe. Seventeen-year-old Cristian Florescu dreams of becoming a writer, but Romanians aren't free to dream; they are bound by rules and force.
 
Amidst the tyrannical dictatorship of Nicolae Ceaușescu in a country governed by isolation and fear, Cristian is blackmailed by the secret police to become an informer. He's left with only two choices: betray everyone and everything he loves—or use his position to creatively undermine the most notoriously evil dictator in Eastern Europe.
 
Cristian risks everything to unmask the truth behind the regime, give voice to fellow Romanians, and expose to the world what is happening in his country. He eagerly joins the revolution to fight for change when the time arrives. But what is the cost of freedom?
 
Master storyteller Ruta Sepetys is back with a historical thriller that examines the little-known history of a nation defined by silence, pain, and the unwavering conviction of the human spirit.
Reasons to give it a read: So, here's a historical thriller written by Ruta Sepetys and you are asking me to convince you? Just grab this one and start reading. There's no review required. Read the book blurb and make your decision.
"MELT WITH YOU" BY JENNIFER DUGAN
Book Blurb:
From the author of Hot Dog Girl comes a sweet and salty queer YA rom-com about two girls on a summer road trip in an ice cream truck.

Fallon and Chloe used to be best friends. But last summer, the girls hooked up right before Chloe left for college, and after a series of misunderstandings, they aren't even speaking to one another. Now, a year later, Chloe's back home from school, and Fallon is doing everything in her power to avoid her. Which is especially difficult because their moms own a business together—a gourmet ice cream truck where both girls work.
 
But when their moms have the opportunity to make a presentation to some venture capitalists in Texas—something that could seriously expand their business and solve all their money problems to boot—it's up to Fallon to work a series of food truck festivals across the country. But she can't do it alone, and Chloe is the only one available to help. As tensions heat up again between the two girls, will Fallon be able to keep her cool?


Reasons to give it a read: Frankly speaking, this is my personal favorite. Jeniffer Dugan is back with a solid YA story that would make you travel through the perspective of Fallon (one of the characters). It revolves around two girls, a rocky ice cream business, drama, and lots of instances that would make you fall in love with the young love birds! No doubt one of the best upcoming reads of this year.
"THE TEMPERATURE OF ME AND YOU" BY BRIAN ZEPKA
Book Blurb:
Sixteen-year-old Dylan Highmark thought his winter was going to be full of boring shifts at the Dairy Queen, until he finds himself in love with a boy who's literally too hot to handle.

Dylan has always wanted a boyfriend, but the suburbs surrounding Philadelphia do not have a lot in the way of options. Then, in walks Jordan, a completely normal (and undeniably cute) boy who also happens to run at a cool 110 degrees Fahrenheit. When the boys start spending time together, Dylan begins feeling all kinds of ways, and when he spikes a fever for two weeks and is suddenly coughing flames, he thinks he might be suffering from something more than just a crush. Jordan forces Dylan to keep his symptoms a secret. But as the pressure mounts and Dylan becomes distant with his closest friends and family, he pushes Jordan for answers. Jordan's revelations of why he's like this, where he came from, and who's after him leaves Dylan realizing how much first love is truly out of this world. But if the attraction between them defies the laws of physics, love may be the only thing that can keep Jordan and Dylan together.
THE TEMPERATURE OF ME AND YOU is the story of first love, and the lengths we'll go to figure out our hearts. What starts as an electric, chance encounter at a Dairy Queen quickly evolves into a heated romance, a journey of trust and identity, and a ticking clock for survival.
Reasons to give it a read: The Temperature of Me and You is an explosive romantic journey of two teenagers, that will give you the supreme, heartwarming experience that you yearn for. A great balance of smooth chemistry and the adorable expression of the LGBTQ community. Won't spoil much here, but this is a pretty good read that might seem to stretch for a while, but will never disappoint.
"OPHELIA AFTER ALL" BY RACQUEL MARIE
Book Blurb:
A teen girl navigates friendship drama, the end of high school, and discovering her queerness in Ophelia After All, a hilarious and heartfelt contemporary YA debut by author Racquel Marie.

Ophelia Rojas knows what she likes: her best friends, Cuban food, rose-gardening, and boys – way too many boys. Her friends and parents make fun of her endless stream of crushes, but Ophelia is a romantic at heart. She couldn't change, even if she wanted to.

So when she finds herself thinking more about cute, quiet Talia Sanchez than the loss of a perfect prom with her ex-boyfriend, seeds of doubt take root in Ophelia's firm image of herself. Add to that the impending end of high school and the fracturing of her once-solid friend group, and things are spiraling a little out of control. But the course of love—and sexuality—never did run smooth. As her secrets begin to unravel, Ophelia must make a choice between clinging to the fantasy version of herself she's always imagined or upending everyone's expectations to rediscover who she really is, after all.

Reasons to give it a read: A coming-of-age tale of a young girl who questions her sexuality as she explores more about her identity, while her high school years come to an end. What more will it take for y'all to read this one?
This is a warm, nostalgic story that journeys through the high school experience of young Ophelia, as she prepares for the challenges to come. With the inner conflict and turmoil that she goes through, the character adds a layer of reliability to herself. Above all, the book provides an incredible set of jolly characters, and the more you read, the more you want the story to go on. Simply splendid, is how I'll summarise this one.
"BREATHE AND COUNT BACK FROM TEN" BY NATALIA SYLVESTER
Book Blurb:
Verónica, a Peruvian-American teen with hip dysplasia, auditions to become a mermaid at a Central Florida theme park in the summer before her senior year, all while figuring out her first real boyfriend and how to feel safe in her own body, in this gorgeously written and authentic novel.

Verónica has had many surgeries to manage her disability. The best form of rehabilitation is swimming, so she spends hours in the pool, but not just to strengthen her body. Her Florida town is home to Mermaid Cove, a kitschy underwater attraction where professional mermaids perform in giant tanks . . . and Verónica wants to audition. But her conservative Peruvian parents would never go for it. And they definitely would never let her be with Alex, her cute new neighbor. She decides it's time to seize control of her life, but her plans come crashing down when she learns her parents have been hiding the truth from her—the truth about her own body.

Reasons to give it a read: When a fantasy novel perfectly fits into the YA genre, you know it is going to be one hell of a ride. Author Natalia Sylvester has already mesmerized us with her previous projects and here she is again with something totally unique. What seems like a fantasy tale about a mermaid turns into a young girl's adventure, where she seeks to outgrow her bounding limits. 17-year-old Veronica suffers from painful hip dysplasia, just like the author herself.
But the novel drives her through first-time experiences that shape her into a better version of herself, as she discovers her un-found potential. A great read that will leave you asking for more.
"BEFORE TAKEOFF" BY ADI ALSAID
Book Blurb:
The Sun Is Also a Star meets Jumanji when two teens meet and fall in love during a layover-gone-wrong at the Atlanta airport in this thrilling new novel from the author of Let's Get Lost!

James and Michelle find themselves in the Atlanta airport on a layover. They couldn't be more different, but seemingly interminable delays draw them both to a mysterious flashing green light--and each other.

Where James is passive, Michelle is anything but. And she quickly discovers that the flashing green light is actually... a button. Which she presses. Which may or may not unwittingly break the rules of the universe--at least as those rules apply to Hartsfield-Jackson Atlanta.

Before they can figure up from down, strange, impossible things start happening: snowstorms form inside the B terminal; jungles sprout up in the C terminal; and earthquakes split the ground apart in between. And no matter how hard they try, it seems no one can find a way in or out of the airport. James and Michelle team up to find their families and either escape the airport, or put an end to its chaos--before it's too late.

Reasons to give it a read: You read the book blurb, right? Jumanji meets The Sun is Also a Star is the perfect description of Before Takeoff. Author Adi Alsaid puts together the lovely tale of James and Mitchell, who have found themselves stuck inside a heap of chaos. But will the worst turn out to be a good turning point? Find out yourselves as you dive into this adorable thriller!
"ONE TRUE LOVES" BY ELISE BRYANT
Book Blurb:
From the author of Happily Ever Afters comes another irresistible YA romantic comedy full of self-discovery and Black love—and a dreamy European cruise. Perfect for fans of Nicola Yoon, Jenny Han, and Stephanie Perkins, with crossover appeal for readers of Jasmine Guillory and Talia Hibbert romances.

Lenore Bennett has always been a force. A star artist and style icon at her high school, she's a master in the subtle art of not giving a . . . well, you know what. But now that graduation is here, she's a little less sure.

She's heading to NYU in the fall with a scarlet U (for "undeclared") written across her chest. Her parents always remind her that Black kids don't have the luxury of figuring it out as they go—they have to be 110 percent prepared. But it's a lot of pressure to be her ancestors' wildest dreams when Lenore's not even sure what her dreams are yet.

When her family embarks on a post-graduation Mediterranean cruise, her friend Tessa is sure Lenore's in for a whirlwind romance. But Lenore knows that doesn't happen to girls like her.

Then she meets Alex Lee. After their parents bond over the Cupid Shuffle, she ends up stuck with him for the remainder of the cruise. He's a hopeless romantic and a golden boy with a ten-year plan. In short, he's irritating as hell.

But as they get to know each other during the picturesque stops across Europe, Alex may be able to help Lenore find something else she's been looking for, even if she doesn't want to admit it to herself: love.

Reasons to give it a read: Author Elise Bryant pens a contemporary based on self-discovery and loads of travel. With a reliable main character and her anxious conscience, it is going to be a read that you'll remember for a long, long time. A comforting YA storyline that presses upon realistic aspects of the crazy, wide world.
"LAKELORE" BY ANNA-MARIE MCLEMORE
Book Blurb:
In this young adult novel by award-winning author Anna-Marie McLemore, two non-binary teens are pulled into a magical world under a lake - but can they keep their worlds above water intact?

Everyone who lives near the lake knows the stories about the world underneath it, an ethereal landscape rumored to be half-air, half-water. But Bastián Silvano and Lore Garcia are the only ones who've been there. Bastián grew up both above the lake and in the otherworldly space beneath it. Lore's only seen the world under the lake once, but that one encounter changed their life and their fate.

Then the lines between air and water begin to blur. The world under the lake drifts above the surface. If Bastián and Lore don't want it bringing their secrets to the surface with it, they have to stop it, and to do that, they have to work together. There's just one problem: Bastián and Lore haven't spoken in seven years, and working together means trusting each other with the very things they're trying to hide.
Reasons to give it a read: Lakelore explores neurodivergence in a way that you wouldn't have imagined before. Author Anna-Marie McLemore makes us experience the story of two characters that deserve all the love in the world and you would feel the same after reading this. C'mon, give it a try!
More From LWOS Life
Make sure to stay tuned to LWOS Life for more on this and other stories from around the world of entertainment, culture and more, as they develop. You can always count on LWOS Life to be on top of the major news in the world of entertainment; whilst also providing you with editorials on everything from beer to movie reviews.