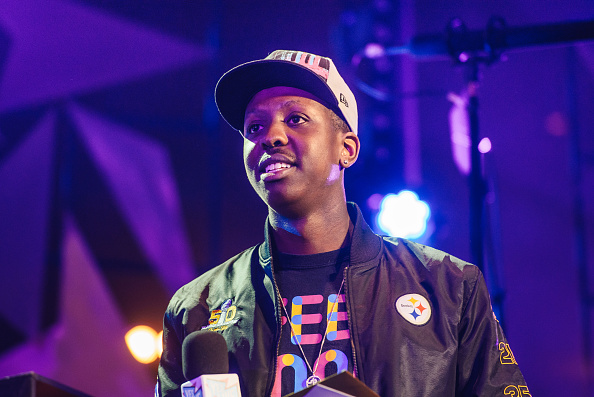 Today the world mourns the loss of a music industry entrepreneur. Jamal Edwards gave a platform to many – to share their talent with the world. He wanted to support artists – in a way that major record labels were not. Jamal wanted to create a culture where we all championed each others growth.
Making the Man
Born on August 29th 1990, Jamal was a creative force. He was a businessman, author and a DJ. He was best known for being the founder of the online music platform SBTV.
His Mum, Brenda Edwards, encouraged her son to fulfil his dreams. Jamal and his love for music gathered pace in his teenage years when he and his friends made videos and posted them on Youtube – this would ultimately feed his entrepreneurial spirit to start SBTV and change the face of music.
Impact
SBTV began in 2006 with Jamal wanting to support up and coming artists who otherwise would not have a platform to share their gifts. SBTV was an immediate force in the industry, giving a platform to future global superstars. Ed Sheeran, Jessie J, Stormzy and Dave and many others appeared on SBTV.
When asked about the goals for SBTV, Jamal said the following: "I try to focus on people that haven't got the platform. As well as getting a really well-known artist I want to get the up-and-coming ones as well." Jamal knew what the industry was lacking. He saw there was no hub for up-and-coming artists – he wanted to bridge the gap between the well-known artists and up-and-coming ones. 
Jamal received high praise and publicity for his entrepreneurial spirit. Despite this praise, he never wavered from his promise – to support up-and-coming artists. Jamal was a big supporter of Ipswich born rappers Brotherhood (Menace and Blaze) – allowing them to upload onto SBTV when they wanted and refusing to charge them. He gave them and others a platform and never asked for anything in return. Jamal was a rarity in today's world – he wanted everyone to win.
Legacy
The praise for Jamal was always justified – he changed so many lives through his good nature and enriched the lives of all that he met. He often raised awareness on Mental Health and was instrumental in funding youth centres.
Jamal had an exceptional ear for music. He recently encouraged Ed Sheeran to record a new verse for a track called Peru by Nigerian artist Fireboy DML. Peru entered the UK charts at number two, giving Fireboy DML an international hit.
You only have to look on Twitter today to see how many lives Jamal impacted. UK rapper AJ Tracey tweeted, "RIP Jamal Edwards, west London legend status". Comedian and presenter Mo Gilligan tweeted, "A truly humble and blessed soul. Your legacy will live on for years & you've inspired a whole generation." 
There are thousands of messages on social media praising this young man. He gave many a platform that otherwise wouldn't have one. Jamal wanted to bridge the gap between superstars and up-and-coming artists. He was doing this until the end, as proven by convincing Ed Sheeran to appear on the Peru track.
Our hearts and prayers go out to Jamal's family and friends. As we all mourn the loss of a creative innovator – Jamal said it best,
"We all die. The goal isn't to live forever – the goal is to create something that will." 
RIP Jamal Edwards 1990-2022.