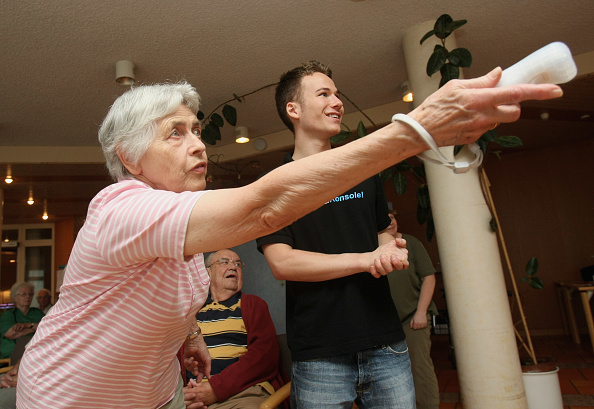 In the past few decades, the perception behind video games has steadily changed. What was once a pastime that our parents used to warn us not to overdo, is now a multi-million industry and burgeoning career for many thanks to the rise of eSports. Unfortunately, the older generation remains apprehensive and views video games as just a way to kill time.
However, aside from the escapism and joy these games bring, there are very real benefits they can provide, not only to young people but also to older adults. Let's focus on the latter and explore some of the reasons why playing video games can benefit older adults.
The Benefits of Playing Video Games
1.) Improves Memory and Multitasking
According to a study, senior citizens aged between 60 to 85 years old played a game called "NeuroRacer" for 12 hours a day for a month. Surprisingly, after the trial period, experts saw a massive improvement in their short-term memory; being able to recall names, dates, and times more accurately.
Additionally, the seniors' ability to multitask, mightily improved after finishing up the experiment. The seniors bested untrained 20-year-olds, as their scores on the multi-tasking tests were far superior compared to the younger volunteers.
2.) Remote Social Interaction
The status of the world has significantly improved since the first lockdowns of 2020. However, there are still elder citizens that are concerned about the disease and the devastation it can cause them. Fortunately, video games provide a medium for older adults to establish and maintain social interaction with family, and friends and even meet new people online.
Especially for senior citizens, going out and about can be unsurprisingly difficult. With video games, you can just hop on a computer or power up your console. To make gaming sessions more exciting, one can call a few buddies, load up a game, and then that's it, a weekend full of fun in the safety and comfort of one's home.
3.) The Ability to Exercise
For younger people, going to the gym three to four times a week proves to be a nonproblem. For older adults, this is a bit more of a challenge. We all know that physical exercise is an important part of maintaining a healthy and balanced lifestyle. Fortunately for seniors who can no longer put the miles in and go to a conventional gym, video games have got them covered.
Early interactive consoles like the Nintendo Wii exhibited the potential of gaming as a tool to exercise. Fast forward over a decade later, the rise of Virtual Reality (VR) and the more compact Nintendo Switch has dedicated games and features tailored to older fitness buffs.
Gaming for Health
Video games are no longer just for pure enjoyment. As society moves forward, so do video games. Fortunately, many are starting to see and realize the physical, mental, and social benefits gaming has to offer. Gaming, in general, is a welcoming community full of people wanting to share the joy they feel when thrust into their different virtual worlds.
Featured Image Credit:
Embed from Getty Images