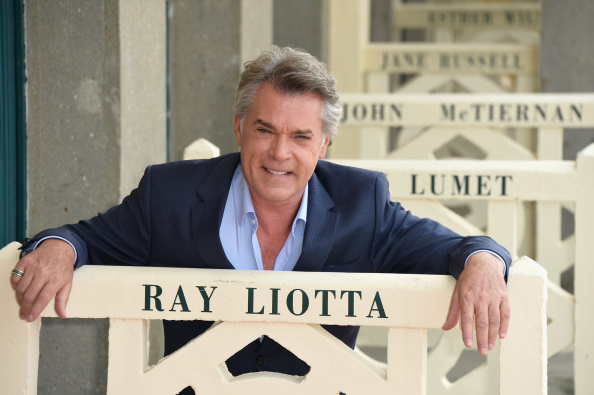 American actor Ray Liotta, best known for his memorable role portraying mobster Henry Hill in Goodfellas has passed away in his sleep aged 67 while on location in the Dominican Republic, filming the thriller, Dangerous Waters. 
LWOS Life pays tribute to the incredible actor.
Before Fame
Liotta was born in Newark, New Jersey, on December 18, 1954, and was heartbreakingly abandoned at an orphanage soon after birth. After spending six months in the orphanage, he was adopted by Mary and Alfred Liotta. 
After finishing his education, he moved to New York and worked as a bartender before his sudden unexpected venture into the acting world. His adoptive parents maintained there were no previous signs he would venture into this line of work.
Finding Fame
He first found fame for his role as ex-con Ray Sinclair in Something Wild, for which he received a golden globe nomination. Liotta went on to stay very active throughout the rest of his career – starring alongside Kurt Russell in Unlawful Entry among many other roles. Liotta was convincing as Officer Pete Davis and received an MTV Movie Award nomination for Best Villain for his role alongside Kurt Russell.
His portrayal of Shoeless Joe Jackson in the 1989 drama Field of Dreams will be fondly remembered. Liotta gained widespread praise for his portrayal of Joe Jackson. His representation of Jackson and his on-screen connection with Kevin Costner ensured Ray's acting was emphatic and memorable to the degree it seemingly shaped the perception of Jackson in the public eye.
Goodfellas and More
His fame skyrocketed when he played real-life gangster Henry Hill in the critically and commercially acclaimed biographical gangster drama Goodfellas. The film explains the rise and fall of Henry Hill and everyone associated with him between 1955 and 1980. Sean Penn, Alec Baldwin, Val Kilmer, and Tom Cruise were all considered for the role of Henry Hill. But, Roberto De Niro was so impressed by Liotta in Something Wild that he recommended him to Martin Scorcese. 
Ray Liotta showed his incredible range and versatility when he played Frank Sinatra in The 1998 Rat Pack film, which led to receiving a nomination for the Screen Actors Guild. Some of his many other works included Hannibal, Wild Hogs, and Hero Wanted. His latest yet to be seen roles include Cocaine Bear and Black Bird.
Lorraine Bracco, who played Henry Hill's wife Karen (In Goodfellas), shared her devastation at Ray's passing on her Twitter account: "I am utterly shattered to hear this terrible news about my Ray".
Ray Liotta leaves behind his loving fiancee Jacy Nittolo who was with him at the time of his death and his daughter Karsten whom he shares with Michelle Grace, his ex-wife.
LWOS Life also paid tribute to Tom Parker from The Wanted, upon hearing of his tragic passing.
Featured image credit
Embed from Getty Images