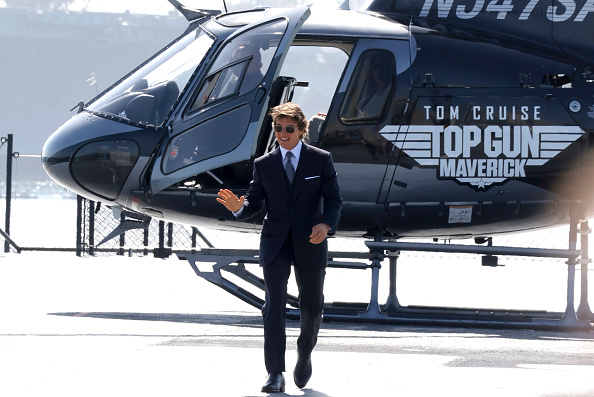 The film industry is still recovering from the various cancellations and delays of major releases which marred the industry during the height of the COVID-19 pandemic. Tom Cruise, it seems, flew to Hollywood's rescue. This past Memorial Day weekend, the summer box office season opened with a bang. Cruise's Top Gun: Maverick grossed $160.5 million domestically over the four days encompassing the holiday weekend and the day after. This makes it the biggest Memorial Day weekend opening in box office history, as well as longtime movie idol Cruise's first opening of over $100 million. The film's titanic box office haul is good news for the film industry, and despite production delays, it was always expected to perform well. What does Top Gun: Maverick's success say about the key ingredients to the perfect movie sequel?
When Sequels Fall Flat
Fans first met the titular protagonist of Top Gun: Maverick as a young TOPGUN pilot in training, learning to curb his reckless tendencies and look after his wingman in battle. However, they had to wait 36 years for the next installment. The sequel seems to have been worth the wait for moviegoers. The same can't be said for every follow-up to a classic or successful film.
Jan de Bont's 1994 film Speed was a surprise hit starring a relatively unknown at the time Sandra Bullock and Keanu Reeves as a straight-laced cop-a departure from the Bill & Ted slacker comedies he was best known for at the time. The premise has now become a part of pop culture's collective memory: a terrorist rigs a bus to detonate if it slows beyond a certain speed, triggering a  high-speed chase through Los Angeles as Reeves' character tries to dismantle the bomb. 
The sequel, Speed 2: Cruise Control, had less luck duplicating this premise with a cruise ship rather than a bus. It was financially unsuccessful and has gone on to be considered one of the worst films of all time.
What went wrong? For one thing, the film was missing one-half of the iconic duo from the first film. Bullock was missing the chemistry that she shared with Reeves, who did not appear in Cruise Control, cheating viewers of the emotional investment they'd made in their characters.
Franchises like Home Alone and Terminator, which shed the stars from the first popular installment over time, generally see diminishing returns and poor reception. However, films like The Matrix: Resurrections and Blade Runner: 2049 have retained key cast members playing familiar characters, and still found winning over audiences a hard slog. 
The Recipe For Success
Using Top Gun: Maverick as an example, it would seem that an ideal movie sequel, one that is both financially successful and pleases the viewing public, would be one that answers questions fans have had about the first film in an organic way.
When the credits have stopped rolling, the lights flicker on, and the ushers drift in to count heads, moviegoers brush the popcorn from their laps and depart the air-conditioned movie theater to head back into the sticky summer evening wondering just one thing about a film that's captured their  imagination: 'What happens next?'
Movie fans wonder about the fates of characters they just spent two hours watching, or watch again and again as they relive their favorite film one lazy afternoon on basic cable or a streaming platform.
Preferably, they want these characters to be played by familiar actors. The story that tells them 'what happens next should be neither too complicated nor hackneyed, but rather a natural progression of the story that started it all. 
Top Gun: Maverick brings Maverick's past and present together by introducing him to the son of his late best friend whose death he blamed himself for, Goose. The younger pilot turns out to have many of the character flaws Maverick also had in his own TOPGUN days, echoing the first film and the lessons Maverick had to learn after Goose's death.
It's a simple story whose ties to the first film give it dramatic weight, punctuated by gripping high-tech aerial action that makes the film worth the exorbitant price of popcorn. By contrast, Speed 2 lost its emotional anchor without the Bullock and Reeves pairing. The Matrix and Blade Runner sequels told dense speculative storylines that viewers couldn't emotionally invest in.  
Conclusion
Top Gun: Maverick set box office records for Memorial Day weekend. It also accomplished an uncanny feat, as a successful movie sequel released 36 years after the first installment.
Its emotional ties to the first film place it in a selective pantheon, film sequels that have managed to touch an organic chord with audiences and achieve smashing box office success. 
Featured Image Credit:
Embed from Getty Images