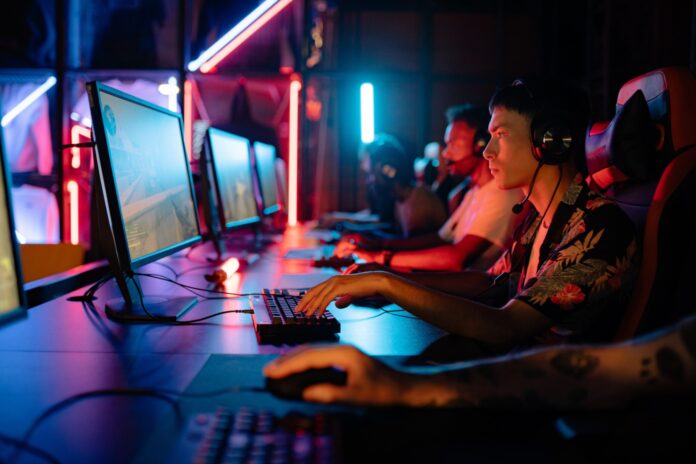 There are still a lot of people that don't consider gaming as a sport, but some countries value it more than other sports. For example, China has the biggest gaming community in the world and some of its players are more famous than soccer or basketball players. But what are the top eSports teams?
A lot of companies are looking to be a part of the gaming industry because it's one of the fastest-growing industries. You can even find esports odds for your favorite team in major tournaments in games like Dota 2, League of Legends, FIFA, and CS:GO.
Most popular teams are based in the US because there are many investments, especially in LA. Their players are also content creators which helps them gain sponsorships and better deals. Their value is in millions of dollars and it's not easy to run this business because it's also a lifestyle.
100 Thieves
They are relatively new when you compare them with other teams on the list, but their business model is better than most teams. Besides having teams in popular games like Fortnite and League of Legends, they hired a lot of streamers and YouTubers that are part of the community. They make the contact on their behalf but they also get followers for the 100 Thieves fans.
Their revenue comes more from streamers and other employees than from competition even if they are in some of the major tournaments in LoL. Their biggest success was in 2018 in the LoL NACLS championship.
FaZe Clan
Many people consider FaZe Clan as the best eSports team because of their public influence and the number of fans. They are not the most successful team in any category but they have more than 80 members in their organization. They are present in most popular games nowadays including Call of Duty, PUBG, LoL, CS:GO, and Fortnite.
Their team managed to win more than $10 million out of all tournaments they've played. But, that's not where the value of the organization comes from. The influencers that are working for the Clan have contributed to the company's value of over $1 billion.
G2 Esports
Fnatic and G2 are more popular in Europe than the US but they still have fans all around the world. Their League of Legends team is one of the best in the world and they had some of the biggest names in the sport. KennyS is a legend in CS:GO and Perkz is one of the top players in League of Legends.
They played fewer tournaments than Cloud9 but managed to have the same winnings. The value of the organization is around $300 million and its tournament winnings are around $10 million.
Natus Vincere
If you love Counter Strike Global Offensive then you probably know who NAVI is. They have teams in other games also but CS GO is their primary focus. The team has managed to win all majors in a single year which no one managed to do before them.
They are a very old team that won the first $1 million in tournament prizes which happened in 2011. S1mple is one of the biggest names in CS GO and with his teammates, he managed to bring more than $10 million to the team. There isn't information about the value of their organization but some estimate it's over $200 million.
Fnatic
This Sweedish organization has made its statement in the most popular games including Dota 2, LoL, and CS GO. When it comes to League of Legends, they won a few second places in LEC. Their CS GO team won the DreamHack tournament in 2019 and they are constantly performing well in majors.
They haven't won any world championship, but their winnings are over $15 million from all tournaments. Their community is also very supportive and they managed to bring some of the largest sponsors in the industry including Monster and BMW. They don't have the support in the US like in Europe.
More From LWOS Life
Make sure to stay tuned to LWOS Life for more on this and other stories from around the world of entertainment, culture and more, as they develop. You can always count on LWOS Life to be on top of the major news in the world of entertainment; whilst also providing you with editorials on everything from beer to movie reviews.