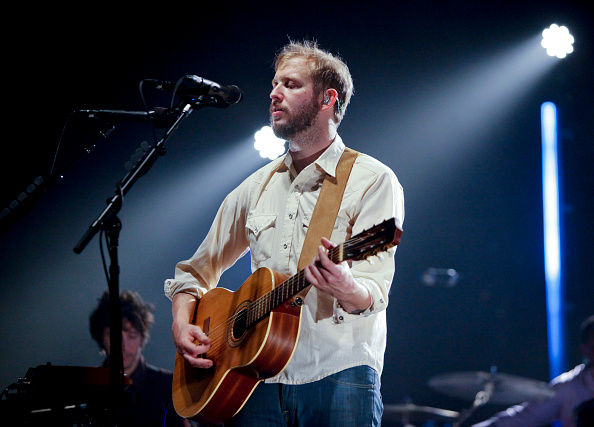 Only true love can survive hard times. It's the rock beneath rock bottom, holding steady while life does its worst. We return to what we are really passionate about to mourn, to rage, to celebrate, to wile away spare minutes and lonely seasons, to heal from grievous wounds, and for inspiration for daring feats.
When I was young, I never questioned that music was true love for me. The R&B, Reggae, and Gospel that my family played on the radio, in the car, or on the stereo on sleepy Sundays moved me. However, so did the more "forbidden" rock music I was exposed to via music videos, award shows, or the CD collections of friends at school.
"A Connoisseur of Hidden Gems"
It was rock music that captured my imagination most during my youth, and I became a connoisseur of hidden indie-rock gems. Not for me, were the Nu-Metal of Linkin Park or Emo of Taking Back Sunday that was all the rage amongst my peers, with their exaggerated tales of going to the Vans Warped Tour and Ozzfest over the summer and Hot Topic clothes.
I dabbled, but I preferred the avant-garde glam of David Bowie, the experimental punk of the Velvet Underground and the Talking Heads, and emerging names I culled from religiously reading Spin and Rolling Stone: the Arcade Fire, Interpol, the Kings of Leon, Muse, Bloc Party. Some of these bands went on to win GRAMMYs and become superstars. But, my love for them was an oddity in 2006 amongst the Tripp pants and Papa Roach shirts of my peers.
Trainspotting
Catching the music I loved became a hobby. I watched the radio the way trainspotters meticulously note a station's arrivals and departures. I knew when each DJ started their shift, which ones would play Radiohead if I called to request it, what time the showcase of Washington D.C. punk rock began, and when Jed the Fish's syndicated countdown show emanated from KROQ in Los Angeles to our humble local rock stations.
The reward for my diligence was a new song for my mixtape each time. Whether it was The Kooks, Ben Lee, The Dears, Modest Mouse, or Death Cab for Cutie, it satisfied my drive to fill my life with music, with beauty and joy to compensate for life's intermittent ugliness, which even children can't avoid. 
Dancing in my room, singing along to lyrics I had printed out on sheets of printer paper clandestinely in the high school library, making collages from my Spin magazine covers, trying to dress like my rock star icons, and teaching my brother and sister about the history of rock music from The Day the Music Died to 90s grunge seemed fair compensation.
In return for being a misfit I got the secondhand confidence of a rock star and some groovy mixtapes, and a bond with my siblings as they, too, discovered music off the beaten path like MGMT and Bon Iver.
This Bird Has Flown
Life doesn't just leave us be when we think we've figured out who we are and what we love. It tests us, and it changes us. Trying to make a living in a small, Southern town poised in a delta between the interstate, urban decay and a military installation got the better of me.
Sexism, racism, and the ever-present undercurrent of the violence they can both so easily erupt into were constantly palpable presences in my life. The angry customers before me didn't care what band's t-shirts I'd worn in 11th grade.
Where I'd won certain begrudging respect from my graduating class for my self-determined quirkiness, my customers saw only a young woman who was an easy scapegoat for their frustrations and prejudices.
Combine this with workplace politics, long hours, balancing online college classes, and the ubiquitous struggle to survive, and joy left my life like a bird that had escaped a cage door errantly left open when no one was watching. My rock star confidence was a memory that shamed me. Who did I ever think I was in the first place?
Kintsugi
Many things happened while I was healing from the wounds of my first decade of adulthood. My mother, who'd often admonished me to turn down my stereo, found her love of music. My brother and sister grew up, and it became them educating me about the latest bands and trends. After trying Yoga, Reiki, aromatherapy, Tai Chi, Zen, and every other meditation or holistic healing technique that came my way to be happy again, I realized that as noble as those arts all are, sometimes simple things are the path to happiness: a talk with a friend, a nap, a smile, a laugh, a song.  
By the time I attended my first concert, at 32 (left it a bit late), I found that my love of music wasn't as lost and long gone, a casualty of my sometimes difficult life,  as I'd thought.
The trappings of the concert venue evoked memories of articles about rock tours and performances I'd read in Rolling Stone so long before. As my brother, sister, and I settled into our seats, a collective mood of content anticipation rose from the crowd around us as the moon rose in a violet sky off to the side of us.
The plaintive, melancholy folk music of the opening act, Bonny Light Horseman touched me with conflicting thrills, both familiar: finding new music I knew I was falling in love with, but kinship with the lilting Celtic folk and Virginia bluegrass I had discovered tracing the roots of the 1960s Greenwich Village folk scene. A song I had never heard before awakened so many I forgot I knew, like the first flower to feel dawn's rays and nudge the others that it's time to bloom.
The headliner, Bon Iver, came out to the joy and applause of the crowd, most importantly to me that of my brother who has been a fan and avid listener since his teens. The naturalism of Bonny Light Horseman was replaced by dancing colors contained in geometric light installations that framed Bon Iver's lead singer, Justin Vernon, in shifting hues of blue, red, green, violet, and gold. The synthesizer beats thumped along my arms and reverberated within my chest, shaking my heart.
I had to look away from the lights, at times, to rest my weak, nearsighted eyes, and gaze at the moon, instead. The sky deepened to darker shades of violet-like an amethyst stone being polished, airplanes and nightbirds passed by the full moon, and the moon itself disappeared and reappeared behind a veil of clouds like a shy bride. But there was no escaping the music, or the fact that beneath all the things life can do to one woman,  to be at a concert like this was still one of my dreams. That dream had never really died,  and it was coming true. 
I thought of the Japanese art of kintsugi: repairing broken pottery by forging gold between its cracks to hold it together once again. After being repaired in this manner, it's considered even more beautiful. Each wallop of Bon Iver's beats hit me in the chest like a hammer, setting the gold in between broken places.
"There is gold in my heart now. I am held together with gold,"
I told myself. 
Encore
As the show wound down, all of us dozens of Virginians who didn't know each other and had never exchanged a word collectively agreed to clap until Bon Iver played an encore. The band had unplugged, the stage was dark, and the girls at the end of our aisle who wouldn't get a move on and give up were beginning to annoy me. The show's over. Time to go home.
But they knew better than me. Justin Vernon reemerged, and the lights came back on, bathing the singer in gold as he played us one last song. The hammer struck my heart one last time, and I realized like those persistently clapping girls, I had never given up either. My brother put his arms around me, and I held on tight as we all listened to the last song, standing on our feet. 
Featured Image Credit: