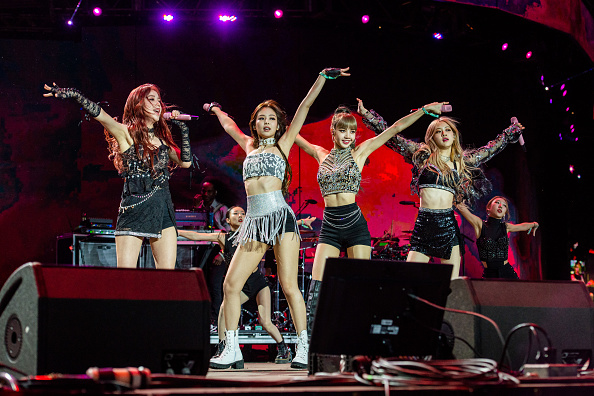 It's been almost two years since the ladies from BLACKPINK have graced us with new music. The K-pop girl group's last release came in the form of their first full-length album aptly named "The Album." The release of the record catapulted BLACKPINK to another level.
Aside from the solo debuts from Rosé and Lisa, last year, we did not get new music from the OT4 as a unit either. With BLINKs still clamoring for a 2022 comeback, despite having no definitive date, here are some wonderful B-sides from BLACKPINK's catalog to sustain all BLINKs from around the world. Without further ado, let's get right into it!
"Bet You Wanna"
A masterclass in line distribution, Bet You Wanna is a track off of the Pinks' first full-length album The Album. The girl group collaborated with celebrated American rapper Cardi B., in this fun semi-acoustic track. Each member had their time in the spotlight to show off their tremendous skills in singing and rapping.
Unlike some collaborations between Eastern and Western artists, no member or artist got overshadowed in this track. Which is somewhat rare in these types of collaborations. Additionally, Bet You Wanna highlight each member's strengths, as their vocal prowess was on full display; the acoustic guitar-driven track really showcased the raw talent of BLACKPINK.
"You Never Know"
BLACKPINK is famously known for its beat-heavy and high-octane hit tracks. However, the Pinks also have a softer side, as evidenced by tracks like "Stay" and "Don't Know What To Do."
You Never Know is another ballad that highlights the talent range of BLACKPINK. The song is emotional, and will just transport you to a place of melancholy whenever it hits the airwaves. If you haven't listened to this track enough, we implore you to do so.
"See U Later"
Another track that deserves a lot more love, See U Later is a concert favorite amongst BLINKS worldwide. The song starts relatively calm. However, as it goes along, it exudes strength and an "in your face" demeanor.
Off of the Square Up EP, See U Later is one of those tracks that you wish would have a music video and more live stages. The song may be reaching four years old in 2022. But, it's still an essential song to listen to for BLINKs that want more of the K-pop powerhouse.
"Hope Not"
A track that's somewhat calm but full of raw emotion, Hope Not is an electric-acoustic song off of the Kill This Love EP. Much like You Never Know, this track highlights the beautiful voices of the four members.
A special mention of the chorus part of the song. Even if you don't speak the Korean language, it'll make you wish you did as you hear the Pinks belt out each exquisite emotion-fueled high note.
B-Side Beauties
We know BLINKS, we miss BLACKPINK as much as you do. However, in the meantime, let's enjoy some of these amazing B-side songs, and continue supporting BLACKPINK as we eagerly wait for another comeback.
What's your favorite B-side from BLACKPINK? Sound off, we definitely want to hear what the worldwide BLINKs feel should've been included in this list.
Featured Image Credit:
Embed from Getty Images