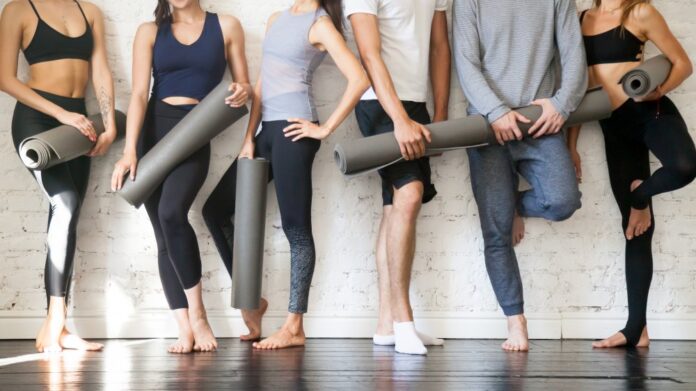 To the untrained eye, Yoga and Pilates look very similar. They are both light forms of exercise that can be performed on a mat, and consist of practicing a set of moves in a sequence. Yoga and Pilates differ greatly in their origins and history, but do share some of the same aims for the human body.
Pilates and Its Founder
Pilates is without a doubt the younger exercise program, and takes its name from its founder, Joseph Pilates. Pilates was born in 1883 and had quite a colorful life before founding the fitness program that ended up bearing his name. An array of childhood illnesses during his childhood in Germany led Pilates to study various forms of fitness, such as body-building and martial arts. As an adult, Pilates immigrated to the U.K. and found work in a circus performing in boxing exhibitions.
When WWI broke out, its catalyst, the sinking of the ocean liner the Lusitania by a German U-boat missile, led to unjust suspicion of German foreign nationals in the U.K. Pilates and others were detained in an internment camp. It was here that his fitness program was born, as Pilates used his extensive life-long studies of anatomy and fitness to create methods for his fellow inmates to exercise in confinement. Pilates later moved to the U.S., where he and his wife Clara began to teach their fitness methods to people from all walks of life, including dance icons Martha Graham and George Balanchine.
The Goals of Pilates
Joseph and Clara Pilates stood out from the 20th century fitness culture of the time. Rather than a muscular physique or quick weight loss program, their system, initially called 'Contrology,' was meant to help practitioners cultivate flexibility, comfort, ease, and breath control. Pilates uses the repetition of sequenced postures, sometimes with the aid of specially designed machines and tools, to help its practitioners engage the breath and the core. The intended physical effect is improved posture, balance, coordination, and breathing.
The History of Yoga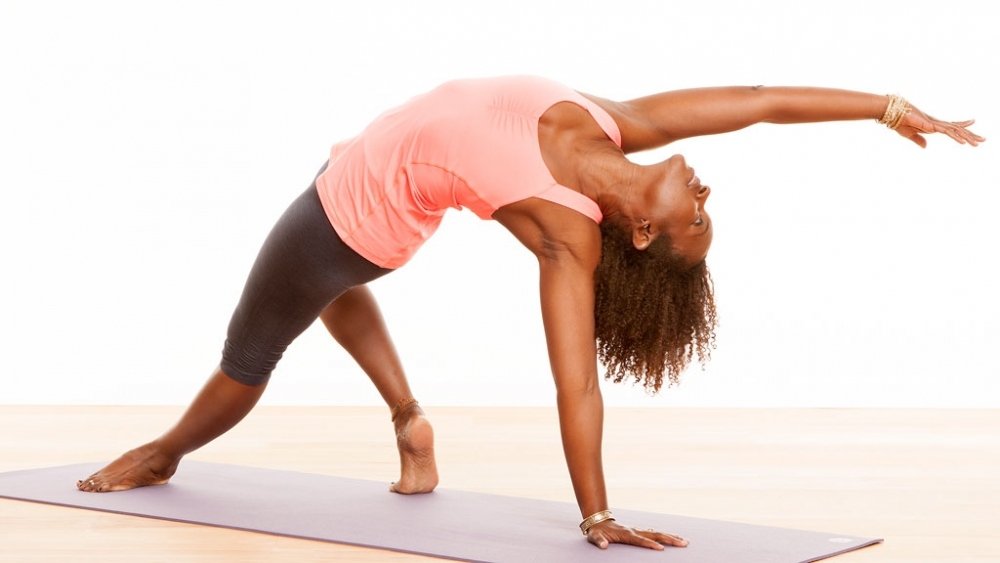 Yoga is one of the six branches of Hindu philosophy. The word itself is Sanskrit for 'to yoke,' alluding to Yoga's oldest and most sacred goal: to yoke or join together the consciousness of the self with divine consciousness. One of Yoga's oldest texts, the Yoga Sutras, compiled by the sage Patanjali, states that the goal of Yoga is the cessation of the mind's fluctuations. Yoga deploys various methods for this purpose: various forms of meditation, mantra recitation, religious devotion, acts of service, dietary restrictions, etc. Yoga's history dates back approximately 5,000 years.
The branch of Yoga that many utilize for fitness is Hatha Yoga, the taking of asanas, or postures, to relax tension from the body before sitting for meditation. This form of Yoga became popular in the Western world in the 20th century, thanks to teachers like B.K.S. Iyengar. His seminal book Light on Yoga made Yoga accessible to mid-twentieth century fitness enthusiasts, and his appearances on television in the U.K. and U.S made him a familiar personality. Hatha Yoga is now widely practiced, with the aim of cultivating mind and body awareness, and a sense of calm.
Alike, But Different
Both fitness programs involve sequenced postures, and promote breath awareness. However, whereas different groups of Hatha Yoga asanas target different body parts and muscular groups, Pilates places its focus on the core. Movement in Pilates is grounded in the core, and its repetitive sequences are known to be an effective  way to tone the core. While Pilates can be performed with the aid of machines like the Reformer, Yoga does not use such heavy-duty aids, instead employing simple props like blocks, straps, and cushions for meditation and restorative forms like Yoga Nidra.
Conclusion
Yoga is far older than Pilates, and has its roots in ascetic devotions practiced as a branch of Hindu philosophy. Gradually, these practices began to reach every-day people throughout the world, making Hatha Yoga a staple of modern fitness culture. Pilates is far younger, a 20th century invention, and the singular vision of its founder Joseph Pilates. While the two systems have their differences in history and method, they share a common goal. Both Pilates and Yoga are gentle workouts that seek to harmonize the body and the mind. Not only for women, men are turning to yoga as well for a host of reasons.
More From LWOS Life
Make sure to stay tuned to LWOS Life for more on this and other stories from around the world of entertainment, culture and more, as they develop. You can always count on LWOS Life to be on top of the major news in the world of entertainment; whilst also providing you with editorials on everything from beer to movie reviews.