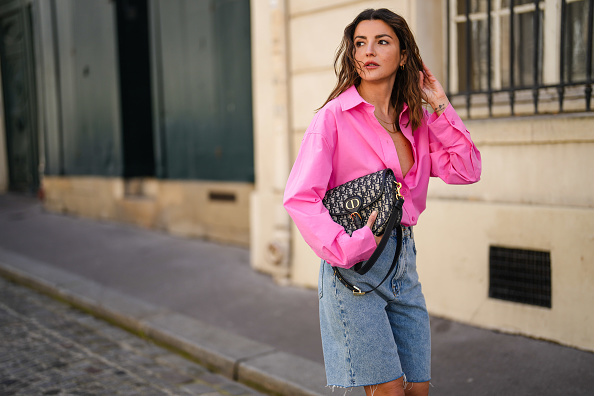 In a world tentatively emerging from the horrifying early rigors of the global COVID-19 pandemic, many are searching for lighthearted frivolity to help regain a sense of normal life. Fashion has become a key component in this collective mindset.
Fashion aesthetics from Cottagecore, to Dark Academia and Coastal Grandmother, have launched online creativity from young influencers on popular social media platforms like TikTok. Young people pulling together trendy and trend-setting outfits and posting about them have become leaders in fashion, but fashion's landed brands have also jumped on the latest trending aesthetic: Barbiecore.
What is Barbiecore?
Fashion house Valentino and its creative director Pierpaolo  Piccioli have made a splash in Hollywood with their pink collection. Valentino debuted an array of hot pink pieces for their Fall 2022 collection, despite being known for their own signature shade of red. Piccioli's carefully selected shade of vibrant lipstick pink has taken on a life of its own and quickly become iconic as celebrities flock to wear the shade on red carpets.
The ritual of film premieres, red carpet walks, and celebrities in haute couture was all themselves put on hold for the restrictions of the pandemic throughout 2020 and 2021.  It is fitting that this joyful, vibrant color has become a staple on the nascent returning film premiere circuit as if the fashion and film industries are willing themselves and each other back into the "pink of health."
The Barbie Film
Valentino pink, and the film stars who have adopted it, are not the only influence on the Barbiecore trend. The upcoming 2023 film Barbie is highly anticipated, and the production photos released so far of its stars dressed as Barbie and Ken have been met with nostalgic joy. The Mattel fashion doll has been a toy box staple for generations of girls.
Barbie's combination of aspirational achievements and glamor position the doll as a unique icon: she's been a business mogul, a veterinarian, an astronaut, and a teacher, all while fabulously dressed….but also a bit of a hipster with a "dream house" in Malibu.
A symbol of both career aspirations and fashionable frivolity in equal measure,  Barbie changes with each generation's needs, and her agelessness only heightens the bombastic joie de vivre of her image. 
The comedy, written by Greta Gerwig, has already delighted fans and influenced the demand for hot pink summer fashions that embody Barbie's fun-loving life. 
Conclusion
The poet Mary Oliver wrote,
"What is it you plan to do with your one wild and precious life?"
After living for the bulk of this decade so far under the shadow of COVID-19, many are answering this question with the simple ode, "To live life to the fullest." Instinctually, pink has become the banner for those who want to embrace all life has to offer in summer 2022, following Barbie's lead by living life in style.
Featured Image Credit:
Embed from Getty Images