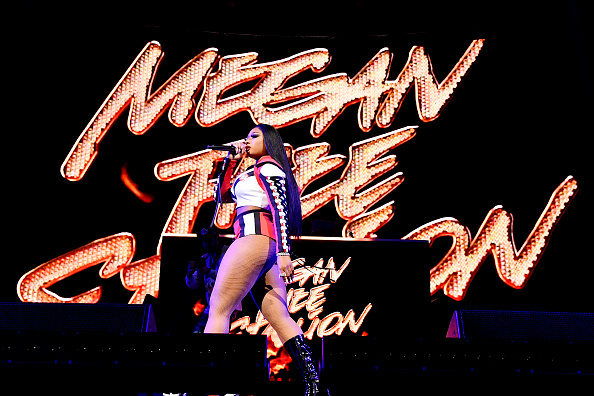 When the global pandemic ravaged the world in 2020, everyone was forced to stay indoors until this whole situation simmered down. Naturally, people turned to social media to distract them from the "gloom and doom" feeling of this whole ordeal. This is when one of the most popular social media platforms available on the market today TikTok made its way into the mainstream and is now fully entrenched in the public's consciousness.
The short-form video sharing app succeeded discontinued platforms such as Musical.ly and before that Vine, providing creative content creators a platform to showcase their talents. While TikTok has been around since 2016, its audience grew exponentially during the pandemic.
In addition, some of the world's finest artists saw their songs and fame skyrocket through the platform. With that being said, let us take a trip that took years back, and list some tracks that greatly benefitted from their exposure on TikTok.
"Savage Love" by Jason Derulo
Jason Derulo is by no means a new name in the music industry. Almost a decade prior, he established his career with megahits such as "In My Head" and "It Girl." However, the R&B star got quite the boost when his song Savage Love was one of the most popular songs that the platform's creators would dance to.
Seeing the potential TikTok has, Derulo capitalized on the opportunity and steered right into the skid, creating elaborate and fun videos, with Savage Love in the background, to this day.
"Say So" & "Like That" by Doja Cat
Probably one of the most recognizable figures in Hip-hop right now is Doja Cat. While there's an argument to be made that Doja would've been big regardless, TikTok did help a lot to expedite her rise to success. Fortunately, for Doja Cat, she was in the right place, at the right time.
Her hit Say So was released in January of 2020, while Like That dropped in March of 2020. These two songs saw the light of day months before or during the pandemic, in which TikTok was just making its way into the limelight. It did help that both of these songs were certified ear candy, leading TikTok influencers to use them in various dance covers and challengers.
"Body" by Megan Thee Stallion
Much like her peers in the Hip-hop community, Megan Thee Stallion greatly benefitted from the exposure her songs, specifically, Body got from TikTok. The track definitely got your blood pumping with its fast beat and spitfire rhymes. The tempo of Body was so relentless, that drummers on YouTube covered the song, adding their own unique spin to it.
At the time of writing, Megan Thee Stallion has racked up three GRAMMY Awards, thus far. To think she just started her career in 2016 and has amassed these amazing accolades.
With much of Megan Thee Stallion's career ahead of her, she's surely going to experience more success and create Hip-hop hits that a lot of TikTok fanatics will cover for years to come.
Featured Image Credit: