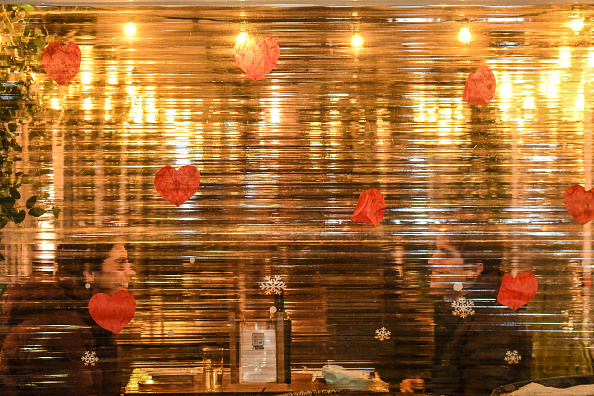 The romantic yearly event to celebrate love Valentine's Day is almost upon us all. It's a time when people commemorate their relationship, have romantic days out, give gifts, and show appreciation to their significant other.
However, a conversation I had with one of my close friends gave me the idea to write this piece because she's gluten intolerant. That said, I wanted to share my findings with other people that might be struggling to come up with menu items to serve their significant others.
Without further ado, here are some-gluten free Valentine's Day Meals you can cook for your loved ones.
4 Gluten-Free Valentine's Day Meals
Seafood Paella
If your significant other is a big fan of seafood then this classic Spanish dish is perfect for a romantic evening in. All you need is a selection of seafood, like shrimp, scallops, and squid.
You can then season the dish with saffron or paprika to give you that perfect paella taste, and serve it with an amazing rice side dish. This meal can be a bit labor-intensive, but it's worth it because it not only makes that special someone happy, but it's also delicious.
Beef Tenderloin
Want to get a little fancy and put a little elbow grease into your dinner preparations? Then, a tender and juicy gluten-free beef tenderloin is the way to go. All you have to do is secure the prime cut of meat, and season it with salt, pepper, and your choice of herbs.
After the prepping process, you roast the tenderloin until its internal temperature reaches 140 to 145 degrees in the oven or according to your preference. If you have more time I recommend letting the beef tenderloins chill for 24 hours if you want the meal you serve to be more tender and flavorful
Fondue
No Valentine's Day meal is complete without chocolate and you can make it even better by serving up a little fondue. A romantic fondue is a fun and interactive way to enjoy a meal together. All you need is to use gluten-free bread, graham crackers, and even candied bacon to dip into chocolate.
If you want a more savory fondue, you can substitute the chocolate for some gluten-free cheese and purchase potatoes, broccoli, or cauliflower.
French Crepes
If you're craving something heftier but sweet, then you can consider the French dish Crepes. Fortunately, you can easily make a gluten-free variety of crepes by using a gluten-free flour mix.
Once you're finished making the flour mix, you can then fill the crepes with fresh fruits, whipped cream, and even Nutella. Much like the Fondue, if you like your desserts savory, you can instead fill the crepes with spinach and cheese, chicken, and even smoked salmon.
Serving crepes is an excellent way to end a perfect Valentine's Night!
More From LWOS Life
Make sure to stay tuned to LWOS Life for more on this and other stories from around the world of entertainment, culture, and more, as they develop. You can always count on LWOS Life to be on top of the major news in the world of entertainment; whilst also providing you with editorials on everything from beer to movie reviews.
Featured Image Credit:
Embed from Getty Images