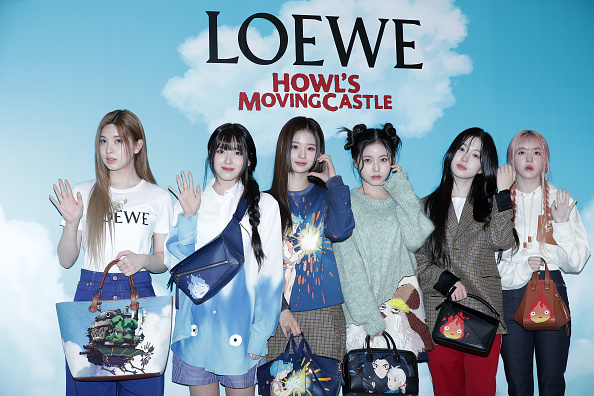 February 22, 2023, marks the first anniversary of JYP Entertainment's latest K-Pop girl group NMIXX. Their debut this time last year was surrounded by enormous amounts of buzz, considering the company has produced two of the most iconic K-Pop acts in the last decade in the form of ITZY and TWICE.
That said, every musical act experiences its highest of highs and a fair share of lows, especially in their rookie year. As such, we would like to take a look at NMIXX's first full 365 days as a group, and things that should happen for the group moving forward.
We're going to divide this review into three distinct parts: song releases, live stages, and variety show appearances. With all that out of the way, here's a year in review of the K-Pop girl group NMIXX.
Song Releases
In their debut year, NMIXX released two single albums, an OST, a cover, and a Christmas single. We shall focus on NMIXX's first two carrier singles. Their debut single "O.O" was quite divisive, with many citing that this was a poor execution of a great idea. Following this release, NMIXX released their first comeback single "DICE." While the track still divided K-Pop listeners, it received better reviews than its predecessor.
We love NMIXX. However, JYP Entertainment and its sub-label SQU4D, the minds behind NMIXX's concept, should reconsider if the "Mix Pop" genre fits the group. While there's no question that these girls are the cream of the crop, probably one of the best vocal lines of the 4th Generation, they deserve better material that fits their style.
As it currently stands, SQU4D still doesn't quite know how to perfectly nail the genre that they're pushing for the group, affecting the perception of K-Pop fans as a whole. It's by no means the members' fault, and they make the best out of subpar the material they're given. This should be a top priority as NMIXX is way too talented to be given less-than-ideal songs.
Live Stages
This part of the review will be short but sweet because NMIXX absolutely ruled on live stages throughout 2022. Despite the material their company gave them, NMIXX always lit up the award shows and other programs they were a part of last year. We would be remiss if we didn't mention their 2022 stages at the MAMA Awards and Asia Artist Awards.
NSWERs and casual fans alike absolutely love these girls and it won't be a surprise if they keep this up in 2023 and beyond.
Variety Shows
Whether it was Weekly Idol or their variety programs on their YouTube channel, NMIXX oozed charisma and looked extremely comfortable as full-blown entertainers off the stage. All members are so charming, and funny, and always make every show they appear on a "must-watch."
Our only complaint is they should've appeared on more shows in 2022 because they were phenomenal and very engaging to watch. Here's to more NMIXX on variety shows this year!
NSWERing The Call
Apart from the still contentious route that their company is pushing for them, NMIXX was undeniable last year. 2023 should be the year that their company realizes how special these girls are and how they should accentuate their strengths rather than pushing something that doesn't work.
Overall, we're still excited about what the future holds for the group since it's no secret that they're a phenomenal act that has the potential to take over the K-Pop landscape.
What did you think about NMIXX's rookie year?
More From LWOS Life
Make sure to stay tuned to LWOS Life for more on this and other stories from around the world of entertainment, culture, and more, as they develop. You can always count on LWOS Life to be on top of the major news in the world of entertainment; whilst also providing you with editorials on everything from beer to movie reviews.
Featured Image Credit:
Embed from Getty Images