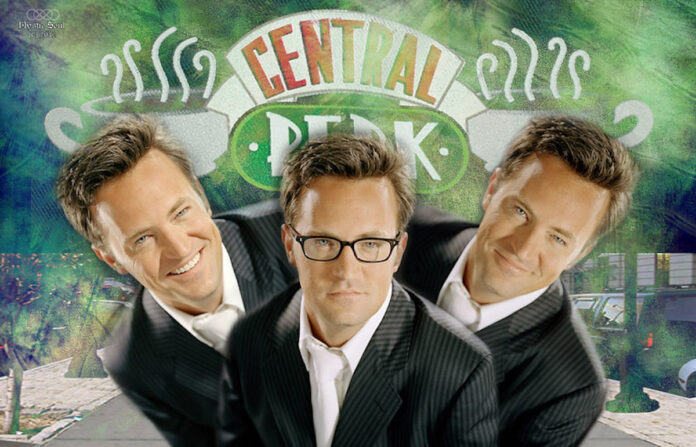 Fans of Friends and US actor Matthew Perry are mourning after news broke that Perry, best known for playing the loveable, wisecracking Chandler Bing in the smash hit TV show Friends, died on October 28. Aside from his much-publicised addiction issues, Perry was loved by many for the laughs he brought to many living rooms through his role in Friends. LWOS Life has decided to bring you the three most memorable Chandler Bing episodes.
Three Most Memorable Chandler Bing Episodes
The One Where Everybody Finds Out: Season 5, Episode 14
Perry made Chandler such an endearing character whose awkwardness around females was a common theme for the show, none more so than in The One Where Everybody Finds Out. At this stage – Chandler and Monica (Courtney Cox) have begun secretly dating following their secret liaison in London.
Read More: Top Three Most-Viewed Netflix Shows of All Time
They didn't want their friends to know, despite Joey finding out. The episode is hilarious throughout and develops with Rachel and Phoebe finding out about Chandler and Monica. A game of one-upmanship ensues where Chandler is forced to admit he loves Monica, with the other Friends in stunned happiness. It's a memorable episode which captures the brilliance of Perry.
The Last One: Season 10, Episode 17
The final episode of Friends drew a mammoth audience of 52.5 million people. The last scene of the final episode was the perfect ending, with Perry stealing the show. All six friends gather in the apartment to say goodbye and leave their keys on the counter – before Rachel suggests the gang get one last cup of coffee together before Monica and Chandler leave for their new house. As they leave an empty apartment, Perry's character responds to the suggestion for coffee with the final joke of the show: "Where?"
When He Can't Remember Which Sister: Season 3, Episode 11
In the midst of his heartbreak over Janice, Chandler decides to get wasted at Joey's birthday party on vodka jello shots. While enjoying the vodka, the seven Tribbiani sisters arrive, leading Chandler to ask Monica: "How many of that girl are you seeing?"
Read More: The Sopranos: 6 Actors Who Nailed Their Role
Perry's character ends up fooling around with a Tribbiani sister, who he later discovers is Mary-Angela. The following day at the Tribbiani family home, Chandler arrives to speak to Mary-Angela – but first, he needs to identify which sister that is. The dinner does not go to plan for him, with it being another example of Perry playing his part to perfection.
More From LWOS Life
Make sure to stay tuned to LWOS Life for more on this and other stories from around the world of entertainment, culture, and more, as they develop. You can always count on LWOS Life to be on top of the major news in the world of entertainment; whilst also providing you with editorials on everything from beer to movie reviews.