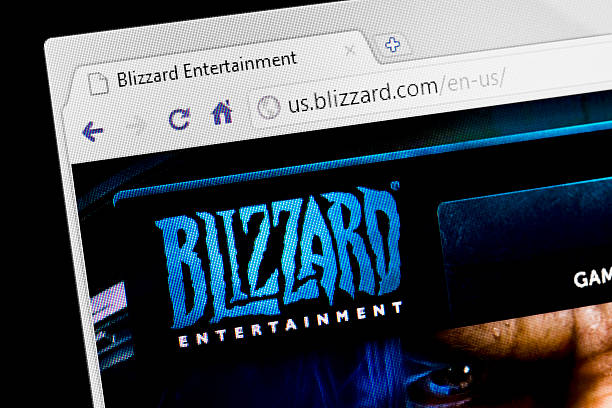 In a transformative and compelling move, Blizzard has announced the first seven team owners for their international Overwatch esports league. Attempting to capture the essence of traditional sporting leagues, the first franchise based esports league is being crafted, but not without the cost of a $20 Million buy-in from new owners. Finally, instead of a dismal setback today's announcement comes with great news as successful business men, including sports owners Robert Kraft (New England Patriots) and Jeff Wilpon (COO of the New York Mets), have invested into Overwatch franchises. Although in its infancy, the Overwatch league ought to be taken seriously after today's announcements confirmed the league is backed by major names and spans from Miami, Florida to Shanghai, China.
Blizzard Announces First Seven Overwatch Franchise Owners
League Span
The full list of owners and investors is great news as traditional esports names have taken notice alongside major businessmen. Ben Whinston, CEO of esports team Immortals, is investing in a Los Angeles team, Andy Miller, Chairman of NRG Esports, will be investing in a San Francisco team, Ben Spoont, CEO of Misfits Gaming, will be investing in a Miami-Orlando team, Robert Kraft will be investing in a Boston team, and Jeff Wilpon will be investing in a New York team. Taking the league overseas, NetEast, Blizzard's business partner in Shanghai, will be establishing a Chinese team, and Kevin Chou, founder of Kabam, will be investing in a Seoul, Korea team.
Blizzard has cornered some of the essential and most attractive sporting locations in the world. Both Boston and New York are foundational hubs for obtaining eccentric and passionate fans. Miami-Orlando and Los Angeles are compelling venues with premier estate as both cities maintain international hubs for the United States. San Francisco rounds out the United States venues by tapping into the brains in Silicon Valley.
Shanghai and Seoul open the door to the Silicon Valley of Asia, with some of the biggest names in global technology and finances arising from these two cities. Putting franchises overseas also gives international players an easier path to be a part of the Overwatch league. Akin to soccer or baseball, Overwatch has the potential to garnish fans based on country pride.
More than these seven teams will be added, and if these owners are compelling, the future owners ought to be as well. With Robert Kraft and Ben Whinston in the project, the Overwatch franchise league format has business influence and power. Both represent distinct groups – Kraft the wealthy traditional owners and Whinston the traditional esports investor – that have had qualms regarding esports being built in a traditional franchise format. With their influence, future owners can come into the league with an aura of confidence.
A Gamble for the Ages
Much of esports still looks like the UFC, where players build their own personality. While Riot Games, operator of League of Legends, is taking steps to create a labor union, no esports league has been structured like traditional sports. Blizzard is asserting a gamble for the ages; structured franchises could be the best or worst thing to happen to esports.
As previously mentioned, two groups have held hesitations regarding Blizzard's plan of actions. The traditional sports owners feel as if esports investments are too risky due to the youth of the venture, while esports founding fathers are hesitant to changing the UFC competition structure. For the traditionalist, there is something compelling about the niche atmosphere of the mercenary mentality. Yet, this same mentality that makes the competition niche steers traditional big-name investors, a la Kraft, away.
Blizzard is presenting a balance between the contrasting schools of thought that may put Overwatch as a leading esports game for decades. Franchises present business owners an investment opportunity, not simply a game to play. Overwatch transforms from, "Kids playing games," to "Competitors presenting entertainment venues."
For the traditional esports players, franchises provide a way to ensure further compelling competition. Think traditional sports cannot have mercenary player movement? Look at the NBA off-season and the velocity that players promote themselves upward and to different teams. An Overwatch league can still be a player's league and improve upon the formula by introducing cities.
The Power of a Fan-Base
Getting lost in the gritty details of contracts regarding traditional business versus the founding fathers of esports misses the most prominent point of Blizzard establishing an Overwatch league – the power of a city. In the end the hefty $20 million buy-in will be lost amidst a passionate and growing fan base. Fans derive views, views derive money, and money, over the growth of a league, will make the $20 million a small price to pay.
Without esports competition being tied to the pride of a city, intrinsic interest is built upon interest in the game. This speaks to the niche interest of esports in its current state, specifically the fighting game community; fans first have interest in the game before drawing interest toward competitive scene. But with a city to cheer for, an outside fan base can be drawn inward.
Take the growth of soccer in the United States for example. In Seattle, the Sounders had a small base, with many residents not aware they had a team. The Sounders fan base boomed once people discovered they had an exciting team to cheer for. City and friends drew them in, then the game took the closing argument. As a result of the excellent venue that is Century Link Field, fans left wanting to return and become better soccer fans.
The primary factors that will boost Overwatch to becoming the premier esports game are the owners involved and the pride of a city. Robert Kraft can use his power and wealth to create the venue that leaves new fans with memories of a competition they yearn to see again. The pride of their city and friends draw them in, Overwatch's dynamic gameplay and easy to grasp objectives will close the arguments to build a new fan base.
Traditional esports may always seek to maintain the purity of the niche audience, but the boldness of Blizzard's risky innovation and draw in a larger, new fan base wins in the ends.
Image Credit: