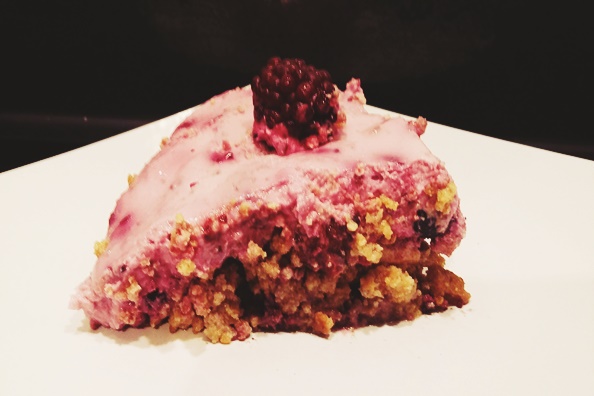 This delicious recipe is a quick and simple way of producing a family favourite dessert whilst utilizing low fat ingredients for a guilt-free serving. Everyone loves the texture of a sweet cheese cake with that enticing combination of fluffy cream and filling base. Yet, not everyone loves the fat content that comes with the cheesecake. This cheescake recipe saves the day! The low fat blackberry cheesecake recipe can be made using any seasonal fruits making it the perfect way to finish off any meal, at any time of the year. Try blueberries or strawberries for a summer treat on a sweltering night, or winter berries with a lite peppermint extract for a jovial holiday delight!
Low Fat Blackberry Cheesecake Recipe
Ingredients
100g Digestive biscuits
2 tbsp low fat spread
150g Blackberries (or any other seasonal fruits)
500g Quark
2 tbsp sweetener
Method
Crush the biscuits using the food processor, or by placing the biscuits into a food bag and use a rolling pin. The biscuits add a delightful crunch crispiness to the bold berry flavor.
Place the low fat spread into a saucepan and melt. Be careful not to over melt and scorch the pan. Combine the biscuit crumb to the melted spread and mix thoroughly until the two are thoroughly mixed.
Pour the biscuit mixture into a lined flan case. Place the quark, blackberries (reserving 3 for decoration) and sweetener into the food processor and whizz up for 20 seconds til blended. Pour this mixture over the crunchy biscuit base.
Decorate with the 3 blackberries, then chill for a few hours prior to serving.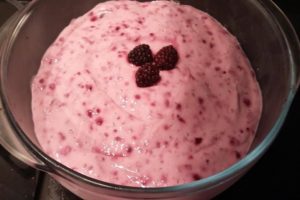 You can serve with either ice cream or cream decorated over the top, but this will increase the fat content of this dish. For the berry savant, add in a variety of berries to build up a bold and sweet flavour!
Main Image: